Discover 14,000 new customers: the ultimate guide to #MiBHour
You don't have to be a Facebook fanatic to know that a strong social media presence is vital to the future of your business.
In fact, 93% of manufacturing businesses say social media is their most effective marketing tool.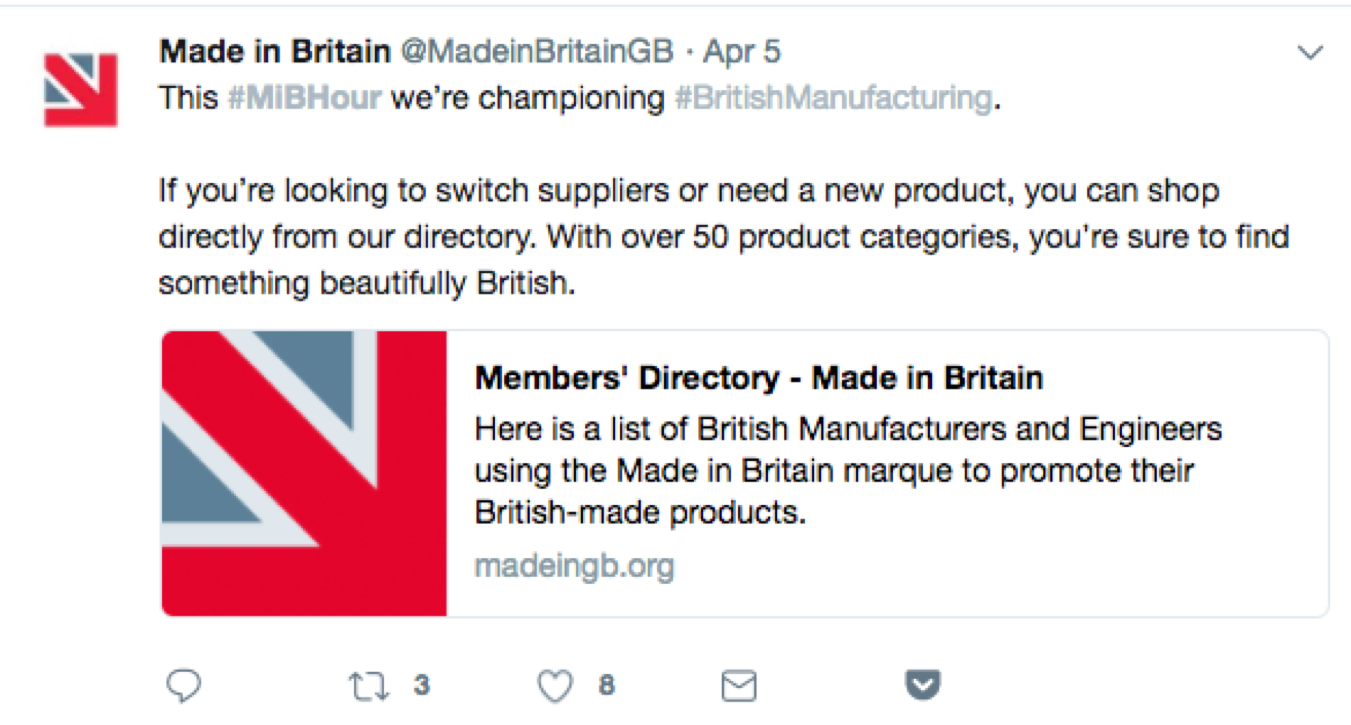 This year, 70% of manufacturing businesses are planning to spend even more time on social media. What can you do to stand out and see results in this noisy online world? The answer's easy – get involved with #MiBHour.
What can #MiBHour help your business achieve?
As a member of Made in Britain, you're part of something valuable – a thriving network of passionate manufacturers. Made in Britain exists not only to connect British businesses with each other, but to encourage collaborations and business partnerships between members. The best time to do this is during #MiBHour.
#MiBHour is Made in Britain's online networking hour and takes place every Thursday from 1pm on Twitter. It's the best place to shout about your achievements, new products and business milestones. And of course, we always like to hear about how (and why) you use the marque.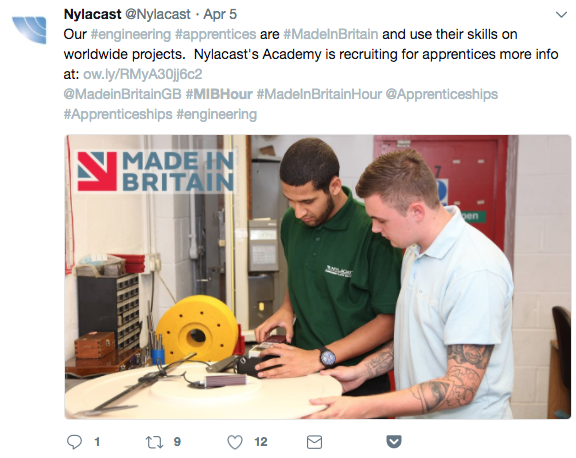 Crucially, it's also a fantastic opportunity to introduce yourself to other members and generate leads – without fumbling for your business card. Whether you're looking to boost your profits or tap into a new market, #MiBHour will help you sell more to other members.
Making #MiBHour work for you
With 75% of B2B buyers influenced by the information they find on social media, it pays to be active online. That's why we've kept #MiBHour straightforward so it generates the maximum impact for you, with no fuss.
To get involved, all you need to do is post a tweet using #MiBHour and we'll try to share as many as we can with our 14,000 followers.
We've also got some handy tips for #MiBHour success:
show creativity

– add the Made in Britain logo to your photos and videos

try something different

– film a short video introducing yourself and your business

post live

– rather than pre-schedule a post, interact with other members to show your brand personality

be bold

– search our directory for potential customers, tweet them and introduce yourself
Sell more to other manufacturers with the Made in Britain marque
There are no better people to sell to than other manufacturers of British products and #MiBHour is the fastest route to those all-important contact details. What are you waiting for? Get tweeting and we'll see you at the next #MiBHour.