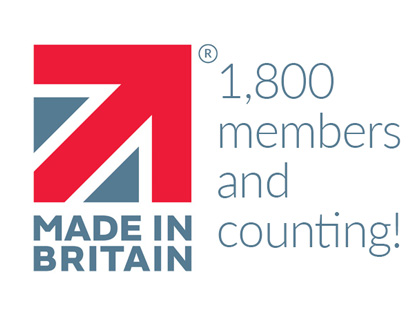 MORE than 1,800 manufacturing businesses are now members of Made in Britain, at least 300 more than at the start of 2021.
Last year was a good year for the members of Made in Britain, with the Green Growth programme launching in July, new member welcome meetings starting in September, a busy summer and autumn of webinars, including firsts from MOD Leidos for an exclusive member event. The popularity of the product directory, PR activity and Made in Britain's revitalised social media presence have helped to fuel the growth, along with the uncertainty following Brexit.
As of today (20 January 2022), the membership number stands at 1,816. The current rate of growth should see 2022 taking the organisation to the milestone number of 2,000 members and beyond.