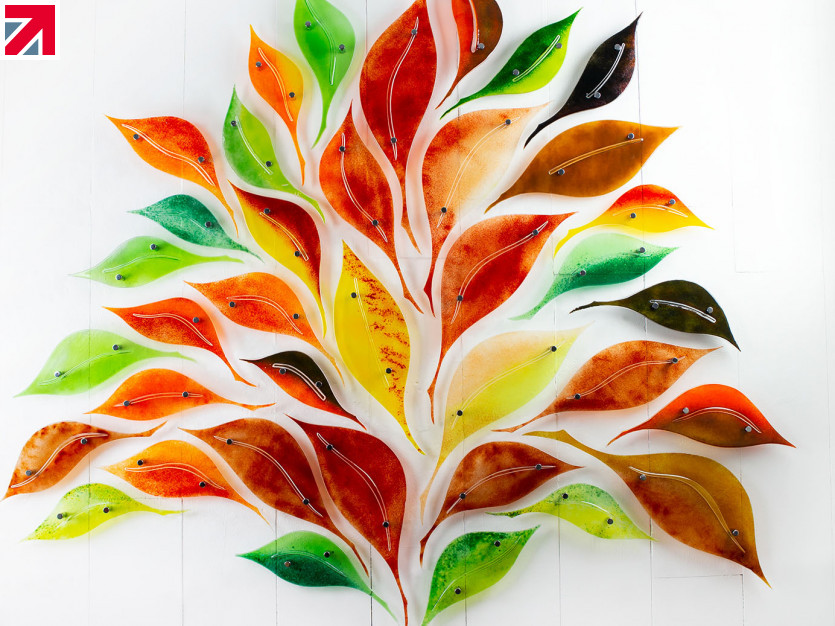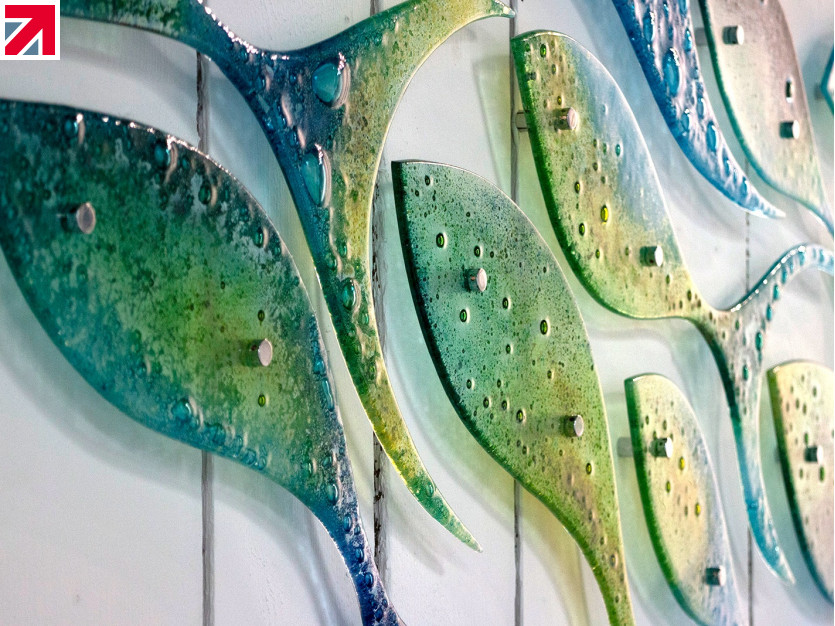 Leading signage supply company - and happy Made in Britain member - Mid West Displays this week celebrated their successful partnership with a leading UK glass designer.
Jo Downs Handmade Glass is a British company that specializes in creating beautiful, handcrafted glass products. The company was founded by Jo Downs, a renowned glass artist, who started out in a small studio in Cornwall in 1995. Since then, the company has grown and now has several galleries across the UK.
With all the care and skill that goes involved in crafting the stunning glassworks that the studio makes it is no surprise that they need complete peace of mind when mounting products such as their world-famous leaf collections and wall panels for display at their six galleries in Cornwall and Sunningdale, Berks or mounting specially commissioned pieces in locations worldwide.
Since 2021 Mid West Displays have been the preferred supplier of high-quality standoffs to the Jo Downs Handmade Glass. Since fulfilling that first order, they have supplied over 50000 standoffs used to mount a wide range of off-the-shelf and bespoke glassworks, giving the team the peace of mind that each item is mounted securely.
Mid West Display's Michelle Farnsworth said this week "We are proud to be the preferred supplier for this innovative and growing brand. It is a testament to the quality of our products that Jo and the team can put their trust in us."
Find out more about Wrights Plastics Ltd on their member profile page here