MOD commitment to enhance the UK's economic prosperity to include further procurement opportunities for UK SMEs

London, Tuesday 20th April 2021: Made in Britain, the non-profit organisation representing over 1600 British manufacturing companies, 95 per cent of whom are SMEs, has today announced it is supporting the Ministry of Defence as it aims to seek out prospective UK SME manufacturers of non-combat products.

The MOD, in a recently published Defence and Security Industrial Strategy, made public its commitment to enhance its contribution to the UK's economic prosperity. Part of that commitment will include maximising procurement opportunities for UK SMEs.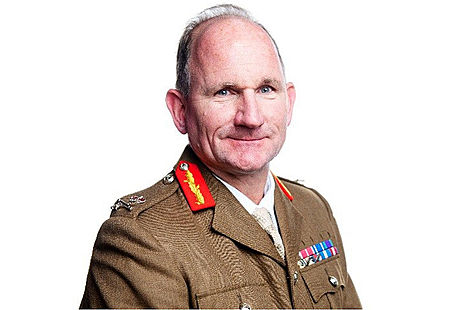 Commenting on the MOD's commitment towards the UK economy and future procurement strategies, Lieutenant General Richard Wardlaw, OBE, Chief of Defence Logistics & Support, Strategic Command, Defence Support for the MOD (left) said: "As part of the recently published Defence and Security Industrial Strategy the MOD has made public its commitment to enhance the UK's economic prosperity. As such Defence will continue to make a dynamic contribution to the UK economy, supporting jobs directly and indirectly as well as encouraging Defence-facing research and development initiatives. Part of that commitment will see us publish a fresh MOD SME Action Plan to set out how the department will maximise opportunities for SMEs to do business with the MOD."

"When it comes to supply chains it is important that we ensure that supply chains are resilient to shocks and threats and that we can have appropriate confidence in their ability to deliver. In doing so, we will defend the areas that are important for our national security and ensure security of supply of the capabilities that we need. Where appropriate that might result in on-shoring and/or buying British by design for certain commodities, spares and systems. Increasingly, you will also see us include new requirements in contracts to provide more information and visibility on our critical supply chains as well as setting social value outcomes such as environmental considerations through our commercial activities," explained Wardlaw.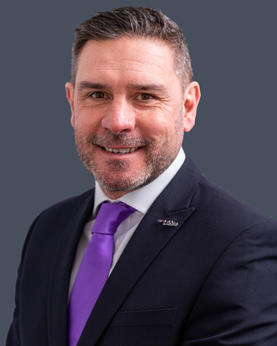 Huw Jenkins (right), Interim Programme Director, Logistics, Commodities and Services Transformation Programme, at Leidos the MOD's procurement partner added: "At Leidos, we are keen for SMEs to become suppliers to the Logistics, Commodities and Services Transformation Programme. We support the Ministry of Defence's ambition to achieve a target of 25 per cent of all procurement spending – both direct and indirect – going to all SMEs by 2025.

"At present, over 50 per cent of our on-contract suppliers are UK based SMEs. The shift towards these enterprises has been a conscious decision on our part, and we've widened our pre-tender market engagement, simplified our tender processes and launched a new tendering system."

Made in Britain works with HM government, local authorities and other trade bodies to make sure everyone knows where to find all the great products that are made in Britain. To facilitate introductions between Leidos and Made in Britain members, as well as to improve members' chances of a successful tender, Made in Britain hosted an online event earlier today.
Open to all Made in Britain members and available to download in the coming days, the event included a presentation from Leidos, explaining what it procures on behalf of the MOD, how to find out about opportunities and how to respond to them. The event is the first in a series of events organised by Made in Britain in conjunction with Leidos with the aim of attracting prospective SME manufacturers. The second event is being planned for the summer.

Commenting on the programme, John Pearce, CEO, Made in Britain said: "The MOD's incredibly diverse needs procuring everything from salt to socks, rope to paving stones – and the diversity of sectors (60) Made in Britain represents across SME manufacturing, meant the association was a natural fit."
"We are delighted to be in conversation with the MOD and Leidos and we're aiming to build a deep and lasting relationship, enabling them to trust the Made in Britain mark in identifying high-quality goods made by exemplary UK manufacturers. It is very encouraging to see their increased focus on social value which indicates due consideration will be given to sustainability credentials when evaluating potential manufacturers as well as cost," continued Pearce.

A number of Made in Britain members already supply to the MOD and the organisation is hoping the number will increase considerably as a result of the collaboration. Made in Britain is campaigning for a higher percentage of all government procurement to be UK manufacturer based.