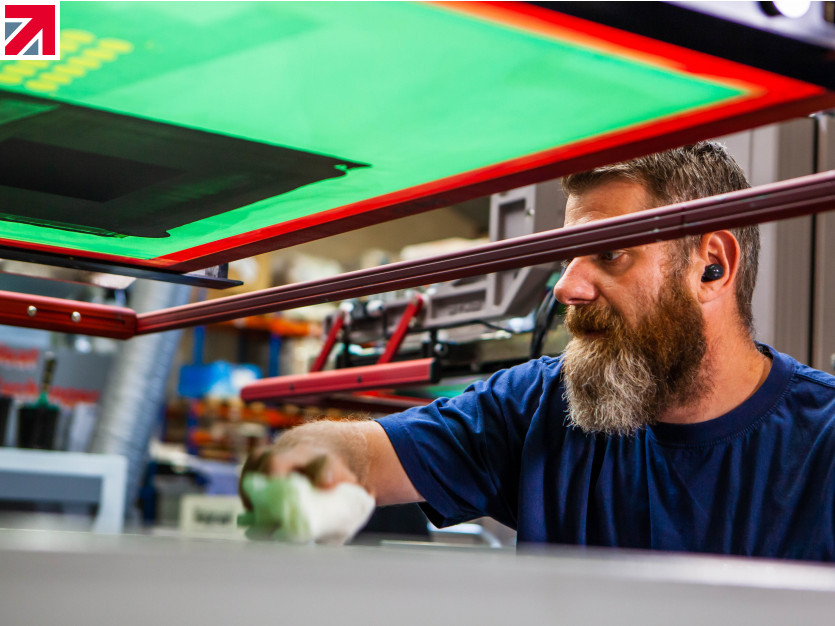 Industrial Process News are proud to honour MTM Products (I.S.P.P) Ltd for Industry Excellence in label and nameplate innovation.
MTM Products has been a leading UK manufacturer and supplier of aluminium and stainless-steel nameplates, graphic overlays, plastic labels and signs, and lastly, vinyl-cut decals to OEM's in UK and Europe for the last forty years.
Using the latest state-of-the-art digital printers/cutter: this expert team offers the highest-quality labels.
Investing in next-generational technology, produces unrivalled printing results from construction aluminium labels that don't fade in the sun, to multilingual construction labels, labels on circular pillars to strongly adhesive labels for agricultural machinery.
There have been some recent changes at MTM Products to cater for expanding business: a new office for the design estimating and sales teams and a new Managing Director: Mark Niblett. The new MD has been participating in The Made in the Midlands roundtable discussions: the latest one looked at 'data strategy in manufacturing' with other participants from the Midlands and Yorkshire and focussed specifically on safeguarding against 'date rich, information poor' scenarios.
We caught up with Mark to find out more about MTM Products, "Over the last 27 years, MTM have established themselves as one of the leading UK industrial graphics suppliers. We work to BS, ISO, and UL/ANSI standards, are ISO9001/14001 certificated and an UL-Authorised label supplier.
"The business has historically been situated in Chesterfield, Derbyshire, where we have two facilities (two factory units: 0.5km apart). Being in this central region of the country, we are ideally located for distribution throughout the UK, with great transport links to major motorways, ports and airfreight."MTM supply other original equipment manufacturers in the UK & EU particularly: automotive, electrical & electronic, rail, medical, construction and machinery equipment. We provide industry-specific stock management systems including lineside stocking, buffer stocks & call off orders.
We pride ourselves on our technical/applications engineering expertise, friendly teams, competitive prices and MTM Express quick turnaround service.
"We have recently invested in new, modern equipment for screen and digital printing and finishing equipment and a digital transformation programme. We have expanded our workforce in areas like management accountancy and sales and continue to value our workers with longevity awards across the company."
MTM Products was formed in 1967, registered as a business in 1976 and has been under the current private ownership since 1987. Establishing itself as one of the UK's leading manufacturers of labels and nameplates, MTM Products is well equipped to assist its customers, utilising its expertise, experience and world class facilities.
MTM has the distinct advantage of being one of only a handful of UK label and nameplate manufacturers to receive American UL (Underwriters Laboratories' inc.) authorisation. This permits MTM to print UL certification marks across labels, nameplates and graphic overlays, as a sign of industry best practice.
Find out more about M T M Products (I.S.P.P.) Limited on their member profile page here