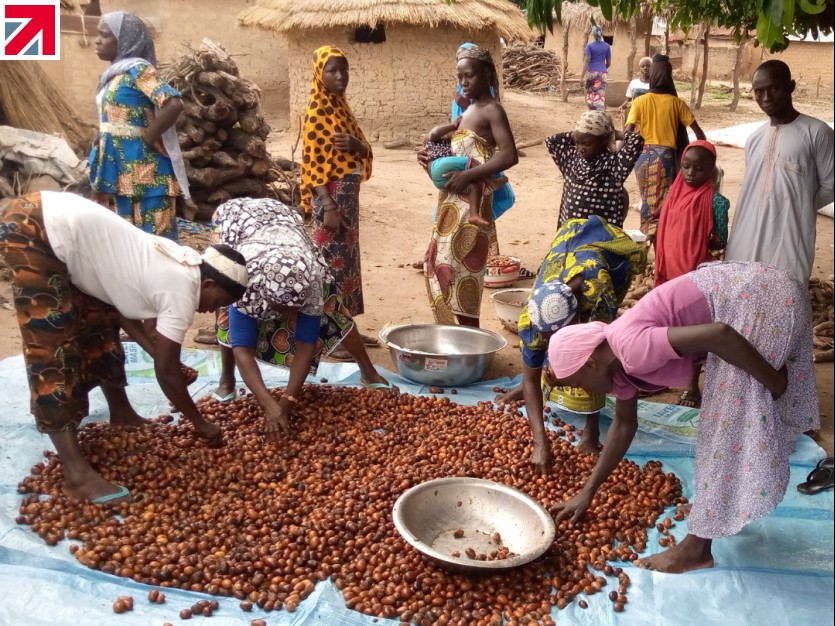 We are thrilled to have been featured on BBC News Africa, where our founder Shalom Lloyd had the opportunity to showcase our brand, and talk about our Source to Jar journey.
Our 'Source to Jar' journey ensures that our tribers can pick up a jar, and trace our main ingredients back to the source. In this feature, you can see our founder discuss this journey, showcase how our main ingredient (Shea Butter) is sourced via our sister company and our partners at JE Oils, whilst highlighting the incredible women of Essan, who ethically source our ingredients.
We are proudly Made In Britain, as our products are manufactured in the UK. As a result of COVID-19 and Brexit, the smooth running of our supply chain was disrupted, which caused problems with exporting our products and importing our ingredients. Shalom discusses these issues as well as how the Department of International Trade helped us to overcome them! As Department of International Trade export champions (2020 and 2021), we are so grateful for the support we have received!
From the ethical sourcing of our ingredients to our Vegan and Cruelty Free certifications, our sustainability journey has had quite an evolution! We look forward to discussing this further at the Made in Britain sustainability panel on the 9th of March!
We are so proud to be recognised as a brand with purpose and sustainability at its core!
Find out more about Naturally Tribal Skincare Ltd on their member profile page here