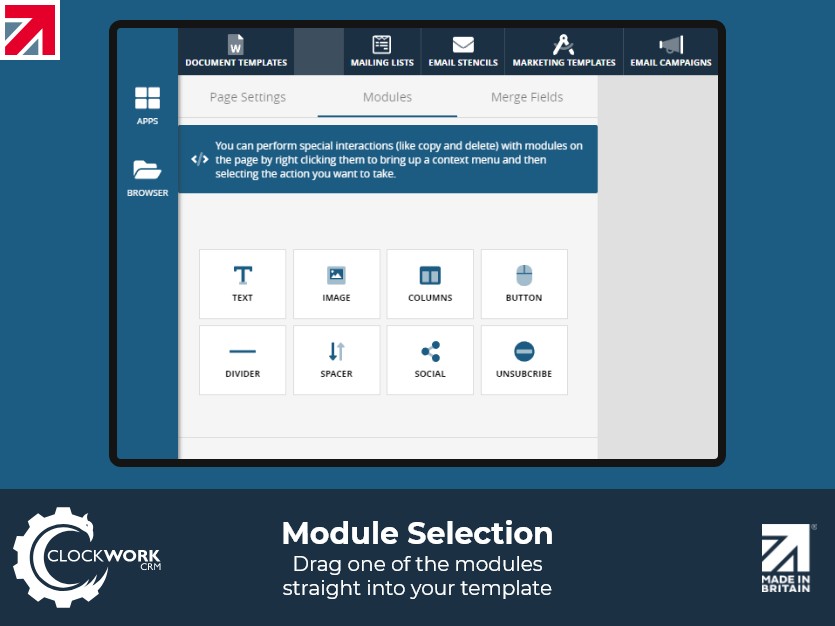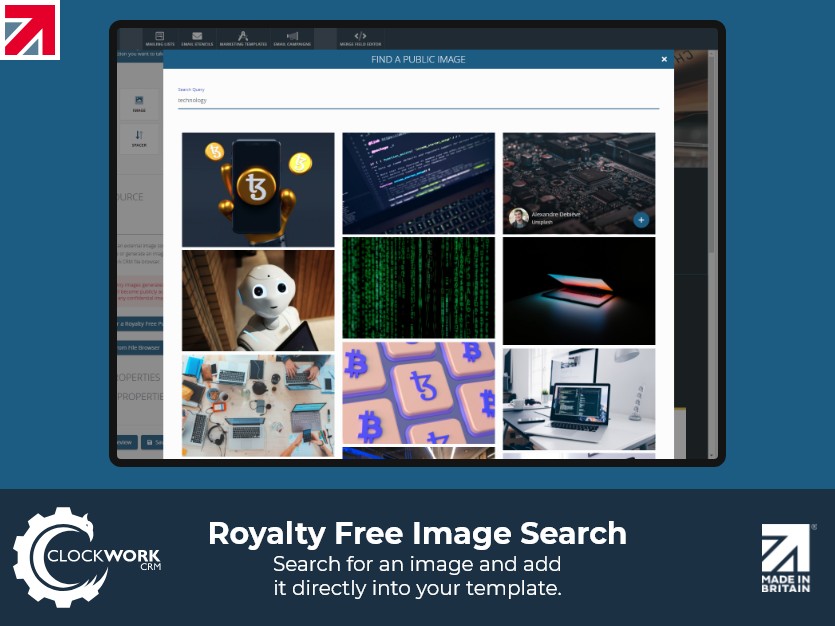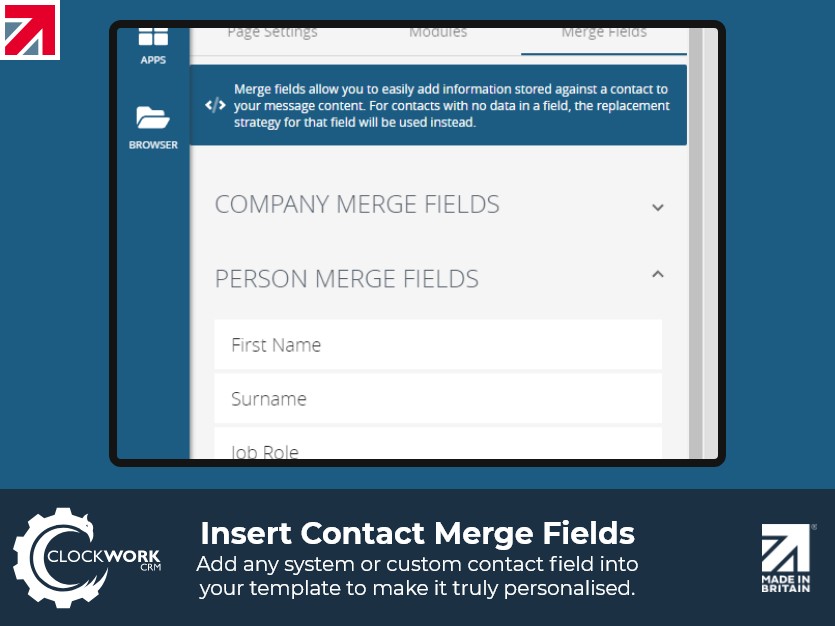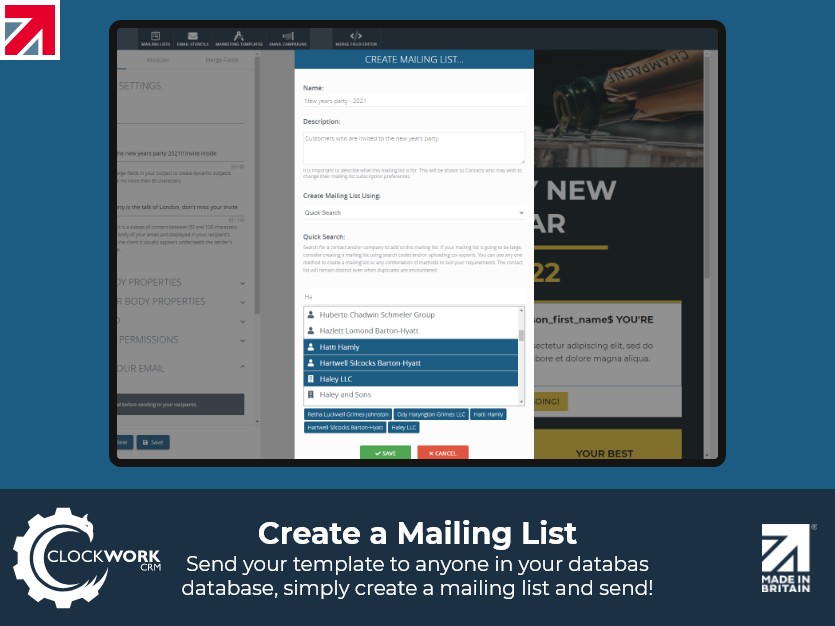 Clockwork CRM has a new feature: the email template editor! It uses drag and drop functionality to allow you to create beautiful templates with very little experience.
We've been working extremely hard over the past few months to get our newest feature ready for the show time and we're finally ready to share it.
We've created a trailer too, which you can view here: https://www.youtube.com/watch?v=1TY3AHrzoqA
Let us give you an overview of the new feature.
What are these Modules?
Modules are building blocks that help create the layout of your template. We have a text module for adding basic text, an image module to add an image into the template and others like buttons, dividers, spacers and more. We've also got more advanced modules such as a column, this allows you to position other modules how you want. You could decide to use a single column or multiple columns, you may also decide you want specific ratios, for example 2:1 or 1:3.
Yes, you can customise a module
Each module comes with it's own properties that you can customise. You can set basic things like font size, font family, font colour or background colour. But you also have the ability to customise spacing, border styles, border colours and border radius.
We've added plenty of options to let you achieve nearly anything and we plan to keep adding more.
Hmm.. what image should I pick?
We've got you covered! We've added a royalty free image search (using Unsplash) directly into the Clockwork CRM template editor. Simply click on the image module, press the search button and type in what you're looking for.
You want to preview a template before sending it?
You're in luck! You can preview a template in two ways, the first is regular preview, you can press the "Save & Preview" button which opens a new tab to show you how the template will render in email clients.
The second way is to do a test send, you can pick a contact, enter your email address and press send. This will generate the email as if it was sending it to the selected contact and then send it straight to you instead.
This let's you get a real feel for how it looks and feels when your beautiful template lands in their inbox.
Somebody wants to unsubscribe from me
In the sad event somebody wants to stop receiving your beautiful emails, you can include the "unsubscribe" module in your template. When the email is sent, Clockwork CRM will automatically replace the unsubscribe link which when clicked, will take them to the unsubscribe page. They'll be able to choose any of the mailing lists they're included on and unsubscribe from them.
If you're interested in reading more about this new feature, you can visit the Clockwork CRM website by clicking here.
Find out more about Mythic Software Limited on their member profile page here