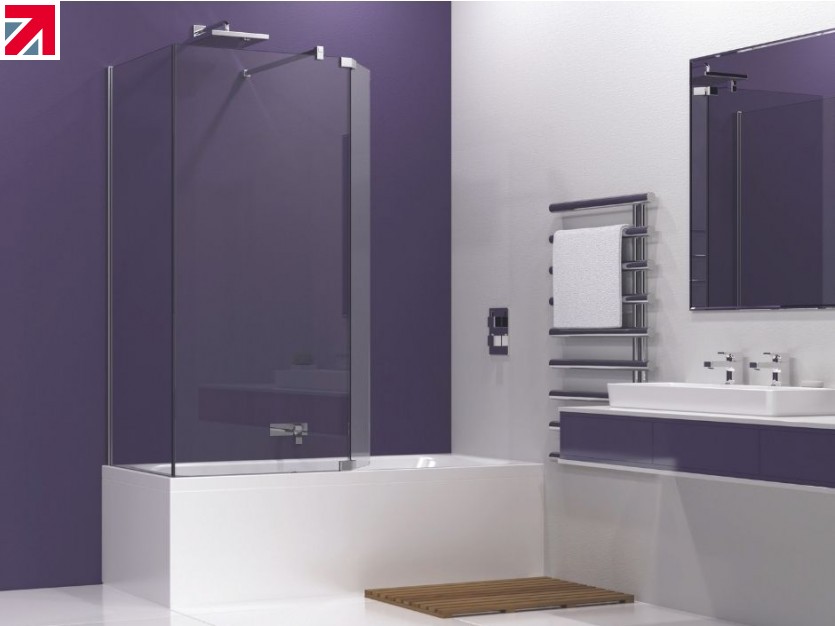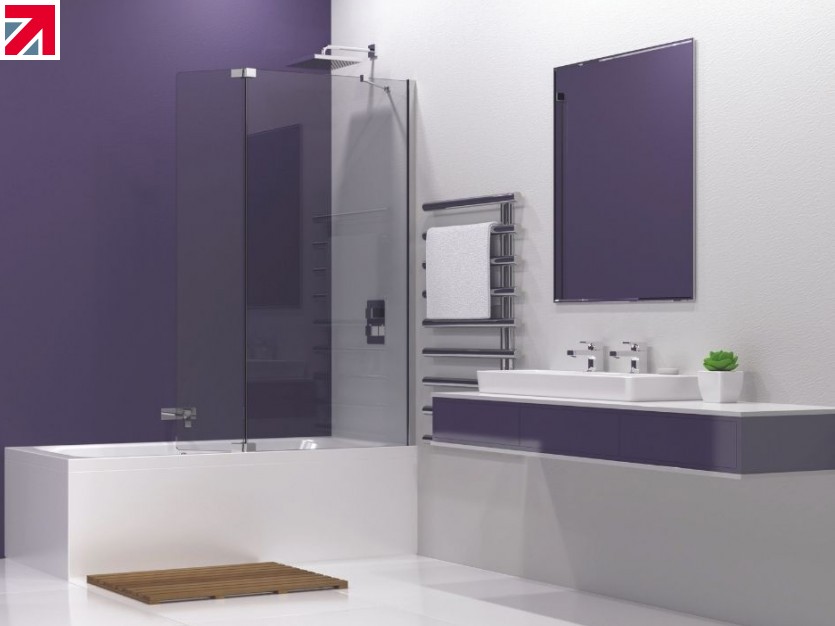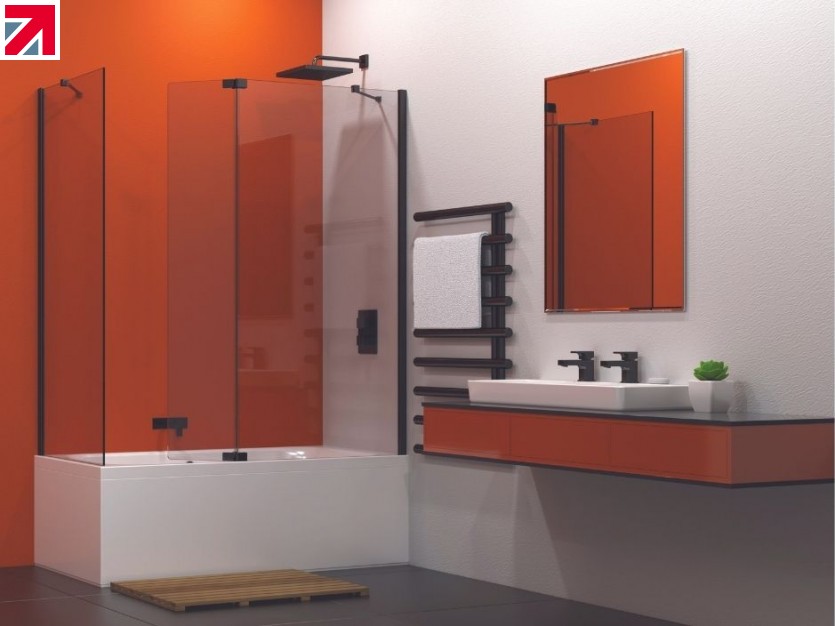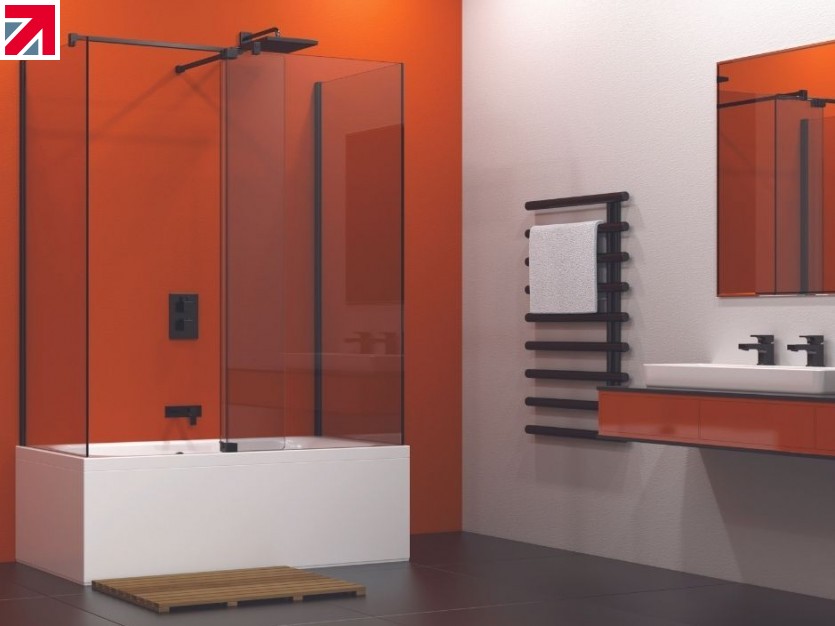 Cumbrian shower products manufacturer, KUDOS, has launched a comprehensive new range of over-bath showering panels, the ULTIMATE collection.
The design is based on the Kudos Ultimate Walk-in shower enclosure system, ensuring that these new fixed bath panels offer a simple and flexible solution to over-bath showering. They are available in 4 panel sizes, 700, 750, 800 and 900mm wide, a luxurious height of 1600mm, in a robust 10mm toughened glass complete with a Lifeshield™ easy clean coating and a choice of 6 colour finishes. The angled brackets and fixing kits for front and side panels are from the ultimate walk-in panel range making it simple to order, particularly for those already familiar with this best selling range.
The colour choice mirrors those available in the ultimate walk-in range and includes Silver/Chrome, Matt Black, Brushed Gold, Brushed Nickel, Polished Gold and Bright Nickel finishes. There is also a retro-fit foldaway deflector panel which allows for smaller front panels to be fitted, this maximises access to the bath, whilst ensuring that the showering spray is contained within the bathing area. With the panels being fixed with silicone in place on the bath the water retention when showering couldn't be better.
There are numerous configurations possible with this flexible range of components, from a wall post and single pane of glass over the bath to a complete enclosure, ensuring a range of solutions for any given situation.
Nick Graville, Sales and Marketing Director of Kudos Shower Products, explains the ethos of this new collection: "Over the past 12 months we have invested in new equipment to continually improve our product offering and factory efficiencies. We have also spent a lot of time talking to our retailer customers and they have been very complimentary about our Ultimate showering range. This new collection has been born from their feedback about extending the range into an over bath screen system that offers similar design flexibility. Our Retail Support Managers are about to be very busy fitting new displays of these products throughout the country, showcasing our high-quality British-made over bath screens."
Kudos has been designing and manufacturing shower products at their Cumbrian facility since 1999. Their products include shower doors and walk-in enclosures, shower trays, wet room systems and bath shower screens. See more at kudosshowers.co.uk or contact them on 01539 564040 info@kudosshowers.co.uk
Find out more about Kudos Showers Ltd on their member profile page here