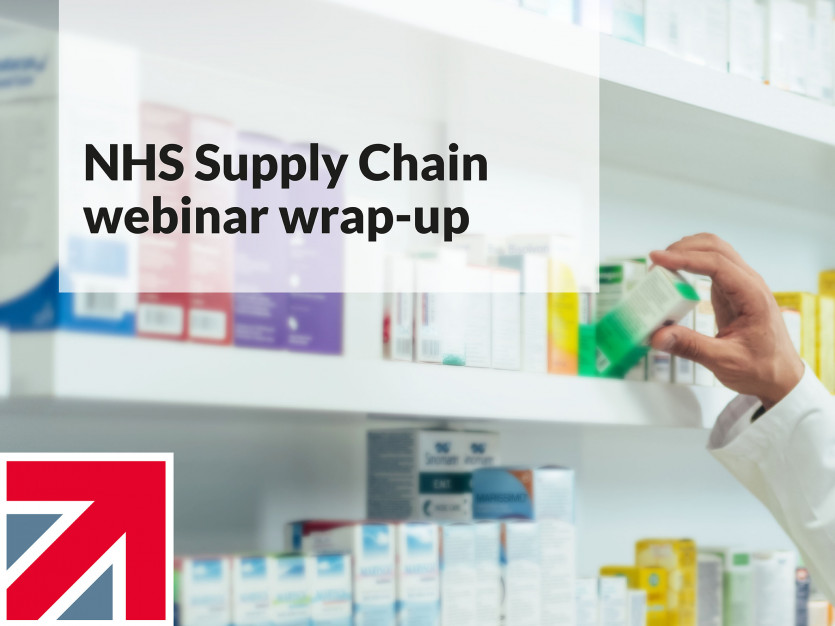 NHS Supply Chain supplied over £3bn (60 per cent by value) of the NHS's procurement needs in 2021. It plays a key national role in assuring clinical procurement practices and supporting patient safety and operates at a large scale with:
> 8 million orders per year
> 94,000 order points
> 28 million lines of picked goods
> 7 distribution centres around the UK
On 28 February 2023, Made in Britain welcomed NHS Supply Chain to speak exclusively to member companies about NHS Supply Chain's role in NHS procurement, why Made in Britain is important to its business plan and connect the NHS's demand with Made in Britain's supply. Made in Britain's CEO John Pearce opened the session.
More than 50 Made in Britain member companies registered to participate and meet with NHS Supply Chain officials.
NHS Supply Chain presented how it works, the value it brings to the NHS and its suppliers, where to find and how to bid for tenders, as well as its Procurement Calendar showing upcoming opportunities. NHS Supply Chain also highlighted its commitment to sustainability and social value, and what Made in Britain members can demonstrate in that context, to increase their competitive advantage in bidding for opportunities with the government directly or indirectly. All people who purchase on behalf of the government must think about how they can also secure wider social, economic and environmental benefits. In evaluating bids, the minimum weighting that must be applied is 10%.
Members can watch a recording of the webinar in the Members' Area. Or email trade@madeinbritain.org for a copy of the presentation.

The session forms part of Made in Britain's programme of activity on UK government procurement. If you would like to join Made in Britain's next session on UK government procurement and specifically 'Ministry of Defence Logistics, Commodities and Services' with Leidos, scheduled for Wednesday 22 March 2023, you can book your place here.
Made in Britain's engagement with NHS Supply Chain was facilitated by George Middleton, principal consultant at MAP and advisor to Made in Britain on government and international trade.