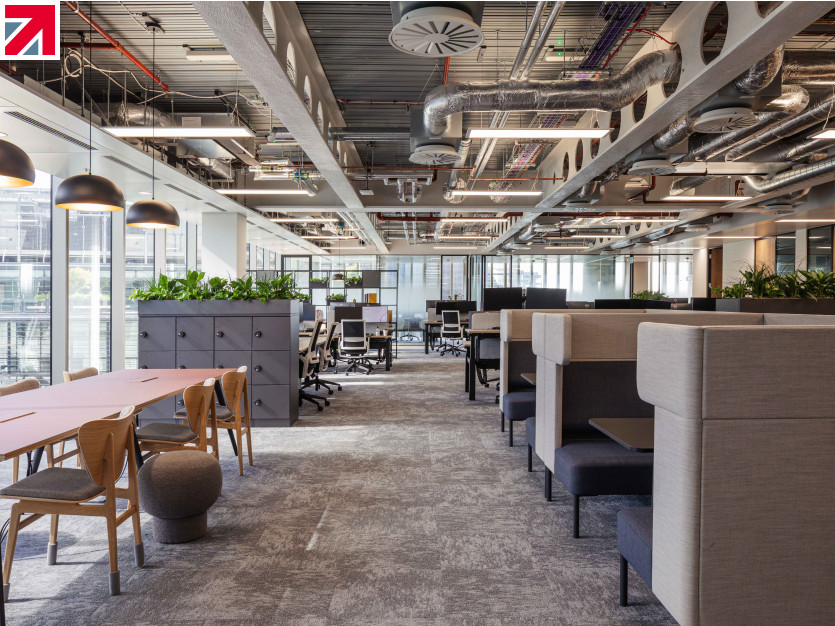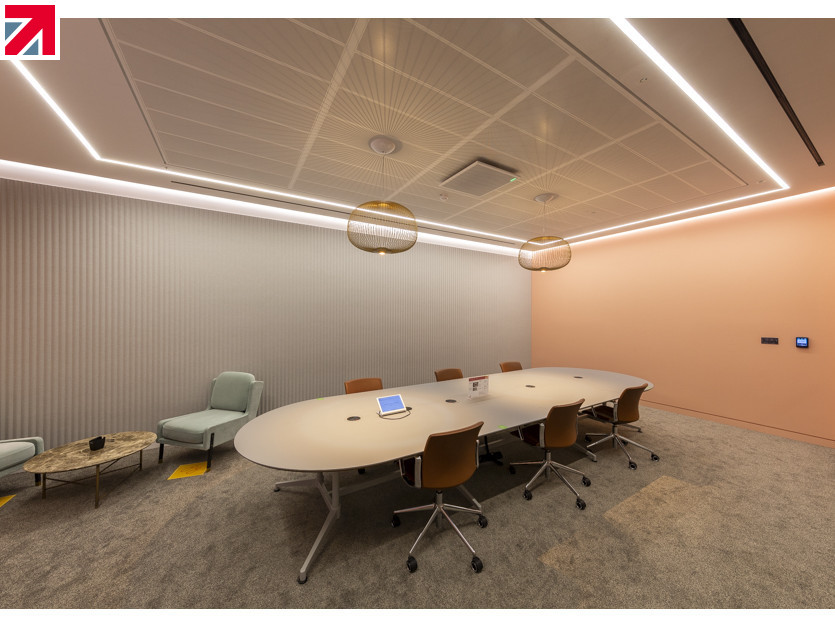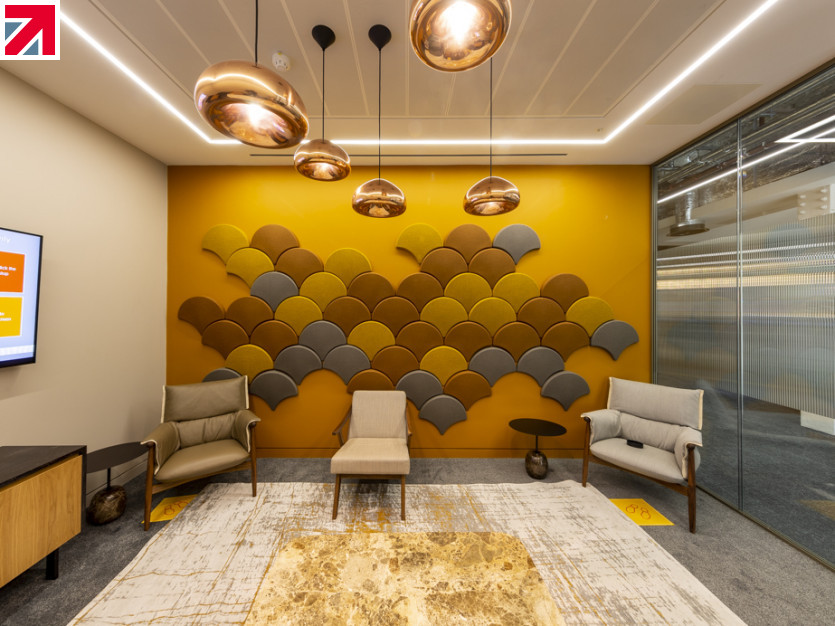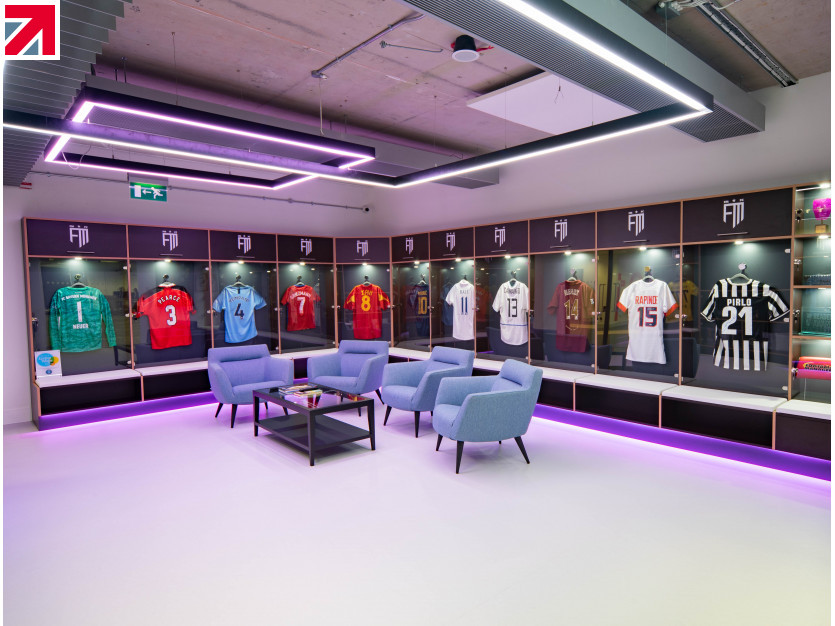 When designing an office environment there are plenty of things to consider. From furniture and floor plan layout to less tangible, but just as important, features like office lighting. These are all essential for the overall look and feel of any office space.
Office lighting design isn't just about creating illumination, it's also about atmosphere and ambience that inspires. However, like any form of lighting, there are certain standards and criteria that must be adhered to.
DOWNLOAD OUR WORKPLACE LIGHTING GUIDE
In this article, we'll be answering some of the most frequently asked questions, including:
What are office lighting regulations?
Why is good lighting in the workplace important?
How does poor lighting affect a business?
What to consider for suitable and sufficient office lighting?
Where to buy office lighting?

WHAT ARE OFFICE LIGHTING REGULATIONS?
Lighting is not only important as a design feature but it's also considered to be a contributor to competent health and safety in the workplace. It works on a very simple premise: the quicker and easier it is to see a hazard, the more easily it is avoided.
The hazards and features present in an office will directly determine the lighting requirements for safe operation.
Therefore, office lighting regulations are the standards by which the capability of lighting is measured to reduce injuries and increase employee productivity and wellbeing.
At the current time, there are no statutory workplace lighting levels in the United Kingdom that directly address workplace lighting. Yet, several legislations relate to the use of lighting at work.
As covered in the Workplace (Health, Safety and Welfare) Regulations 1992: Section 8 every workplace shall have suitable and sufficient lighting. 'Suitable and sufficient' is a variable that will entirely depend on the layout and features of a workplace and should, therefore, be evaluated at the design stage to provide lighting of this standard.
As for who's responsible for lighting regulations? Employers, the self-employed and people in control of non-domestic premises. They all have a duty to ensure that lighting is safe and does not pose a health risk to employees and others who may use their premises in line with the Management of Health and Safety at Work Regulations 1999 act.
WHY IS GOOD LIGHTING IN THE WORKPLACE IMPORTANT?
To ensure lighting is suitable and sufficient, several aspects of lighting and the workplace need to be considered. These include:
Lighting design
Type of work
The work environment
Health aspects
Individual requirements
Lighting maintenance, replacement and disposal
Emergency lighting
HSG 38, otherwise known as the HSE's Lighting At Work handbook, determines that the lighting is a matter of judgement – but given the above list, there's a lot to base a judgement on.
Work environments should be illuminated whenever necessary to allow sufficient sight. For desk areas and reception areas where screens are frequent, lighting should never be so harsh as to cause glare.
FIND LIGHTING SOLUTIONS FOR WORK ENVIRONMENTS
The illuminance of an area should also be uniform so that patches of shadow and lowlight are minimised. This is because a difference in light can be unsettling for the eyes and also increases the risk of missing hazards.
Low light and shadows are created by placing the luminaires too far apart or by choosing the wrong direction of lighting.
Mount Lightings M-Line recessed and suspended & surface designs are available in standard lengths up to 2824mm with bespoke lengths to order—meaning you can create continuous light throughout an office with ease.
Good lighting should also adhere to the outlines set in the Electricity at Work Regulations 1989 that requires electrical systems, such as lighting, to be properly constructed, maintained and fit for the purpose and environment in which they are to be used.
All of our products at Mount Lighting are manufactured and designed to the highest quality so they perform effectively as they look!
For more information on what makes emergency lighting good and compliant, take a look at our 5 things you need to know about emergency lighting design.
HOW DOES POOR LIGHTING AFFECT A BUSINESS?
Understanding what makes office lighting bad is just as important as recognising what makes it exceptional. Bad lighting can have adverse effects from the very offset. This could be due to a number of things whether it's creating a poor impression with clients or having to deal with the repercussions of being seen to health and safety standards.
Bad lighting is directly associated with ill-health effects ranging from eye strain, headaches and fatigue to postural problems and musculoskeletal disorders (MSDs).
These ailments can have a direct knock-on effect on the mental and physical health of workers and can lead to time off work, absenteeism and reduced productivity. In turn, these issues can cause workflow and productivity to slow down which can lead to drops in profit and bad retention of staff and clients.
WHAT TO CONSIDER FOR SUITABLE AND SUFFICIENT OFFICE LIGHTING
Whether you're creating General, Local or Localised lighting, you have to consider whether your lighting design is truly suitable and sufficient. Suitable and sufficient will mean that you have no detrimental patches of low light, that all hazards are highlighted and that employees and visitors are being subjected to lighting at an appropriate level as to not cause squinting or glare.
One example of suitable and sufficient lighting awareness is illuminating machinery or a protrusion from above. Lighting from below can lead to confusing shadows and reduced vision that could cause an accident.
DISCOVER OUR IMPRESSIVE LIGHTING OPTIONS
As standard, General lighting provides uniform illumination over the whole working area and should not limit the positioning of the work.
Localised lighting provides different levels of illumination in different parts of the same working area. It matches the level of illumination to the needs of specific tasks.
Local lighting is usually a combination of background lighting and a luminaire close to the actual work area. It is used when:
A high level of illumination is needed in a small area
Flexible directional lighting is required
General lighting is unnecessary or impossible to install because of the layout of the work area
Areas of work and the size of an office should be compared against the above lighting styles/layouts to make them as suitable and sufficient as possible. You can also use the CIBSE Recommended Lighting Levels Guide to determine the recommended lighting levels for your office space, including the print room, computer workstation rooms and the general office area.
WHERE TO BUY OFFICE LIGHTING?
We keep our technology at the forefront of the lighting industry but here at Mount Lighting, we're also aware of our responsibility of adhering with lighting regulations of our own. That's why all of our lighting and services meet the standards in Health and Safety at Work etc. Act 1974 (HSWA).
Although this Act is mainly concerned with employees, it also places a general duty on lighting manufacturers and suppliers to make sure that their lighting is safe and does not present a risk to health and safety. This responsibility includes providing instructions on using and maintaining lighting.
Our high-quality components and innovative lighting designs are the perfect fit for creating a stand out interior, but more than that, a suitable and sufficient office space. From our M-Line models available in a wide array of fitting styles to our emergency lighting luminaires, we can help make your next office project inspiring and safe.
DOWNLOAD OUR WORKPLACE LIGHTING GUIDE
Want to make sure you meet workplace regulations but also inspire your clients? Contact Mount Lighting on 01582 369 005 or email sales@mountlighting.co.uk
Find out more about Mount Lighting Ltd on their member profile page here