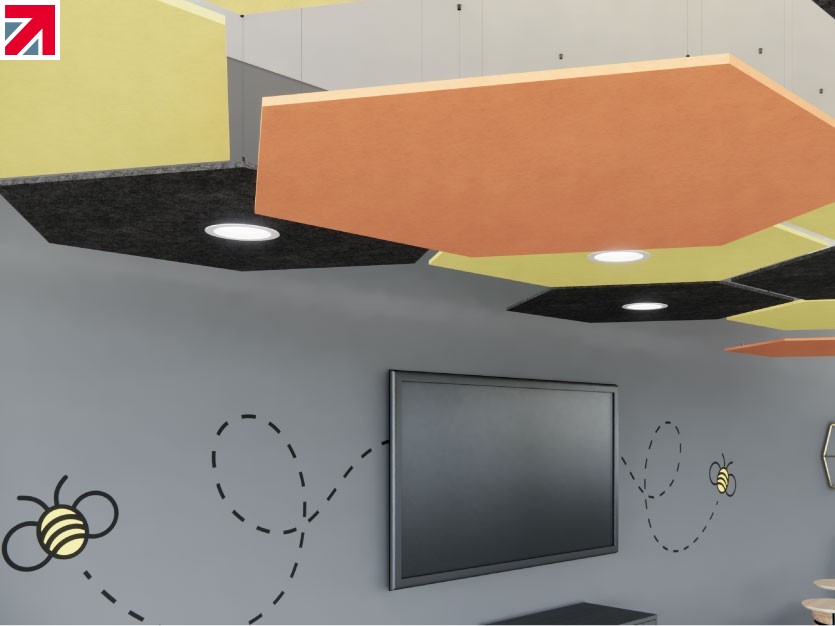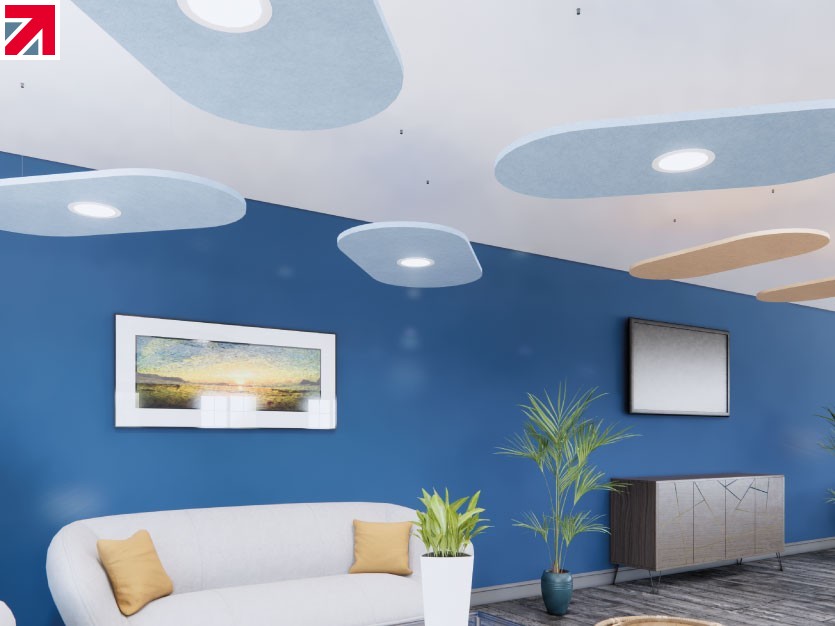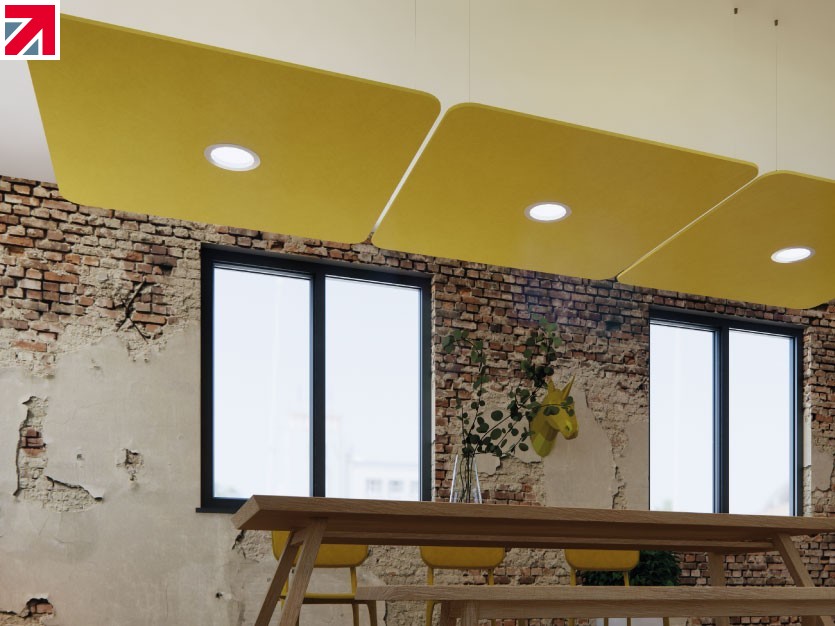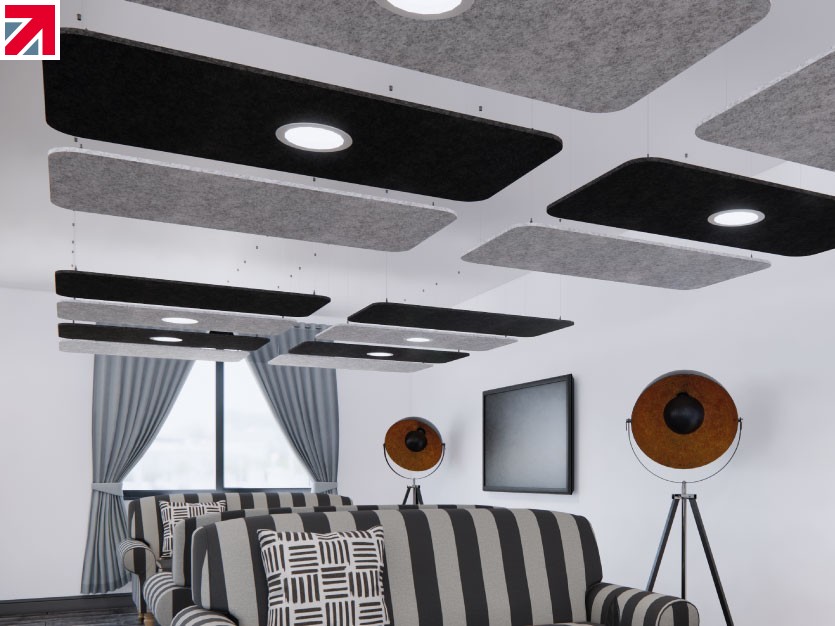 Pushing the boundaries of design, Steon have designed a variety of geometric acoustic panels. The strategic positioning of acoustic panels and luminaires create eye catching results which absorb reverberation and diffuse noise levels. Integrating LED lighting systems into sound-absorbing panels is an innovative solution which is functional yet capable of producing impressive focal points within a space.
Whether the project requires an office fit-out, bringing some noise control to a classroom, or creating meeting pods in an open plan area, these panels are an ideal choice for those looking to enhance interior environments and acoustic properties.
Our acoustic panels have been designed with both visual appeal and functionality in mind. As standard, the panels are available in a vast range of striking colours, shapes, sizes and thicknesses. Steon are able to fully customise the panels in order to compliment the design of any project, this includes creating bespoke shapes and cut outs which can be etched with custom designs.
With our flexible solutions we are able to adapt our products to the specific acoustic requirements of various venues, creating unique and highly effective applications.
Steon's are pleased to say that our acoustic panels are manufactured using 100% polyester fibre and contains at least 65% recycled PET plastics. The panels are fully sustainable and designed to be recycled at the end of their life. The use of polyester fibres ensures all panels are light weight, simple to install and easy to clean.
View the full collection here 👉 https://bit.ly/3r74WVS
Find out more about Steon Lighting on their member profile page here