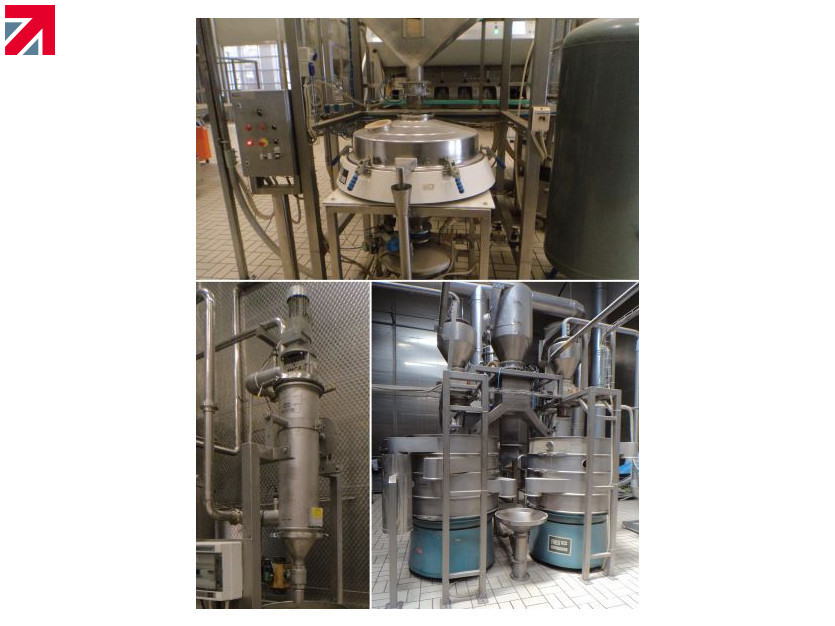 Premium sesame seed product manufacturer boosts production line with Russell Finex separation equipment
Haitoglo Bros SA, a global leader in the manufacture of sesame seed products, processes up to 150 tonnes of sesame seeds a day at its modern production facilities in Thessaloniki, Greece. The premium product supplier built a long-term relationship with industrial separation equipment specialists Russell Finex, in an effort to automate and optimize its production line.
Haitoglu first installed Russell Finex equipment in 2002, adding the Finex Separator™ into the production line. The installation doubled the capacity of their previous machines and optimized the separation of good sesame seeds from unwanted parts. Additional vibrating separators were added to increase automation further down in the production line, followed by two Russell Compact Sieve® units. They were installed at the washing stage to recover flushed out sesame seeds, before four more Russell Compact Sieve® units were added at the packing stage of the production.
These high- performance vibratory screeners guaranteed the quality and consistency of the sesame seeds, eliminating oversize and particle contamination from the final product.
Multiple Russell Finex machines were also installed to safeguard the quality of their tahini paste, including a Self-Cleaning Russell Eco Filter®, which was not only easily installed into the existing production line, but also provided totally enclosed filtration with minimal downtime. This was followed by a final unique high-speed Russell Compact Sieve®, custom built for the specific properties of tahini paste to ensure the consistency of the paste before packaging.
Contact Russell Finex to discover how Russell Finex's range of separation solutions for food applications can meet your exact requirements.
Find out more about Russell Finex on their member profile page here