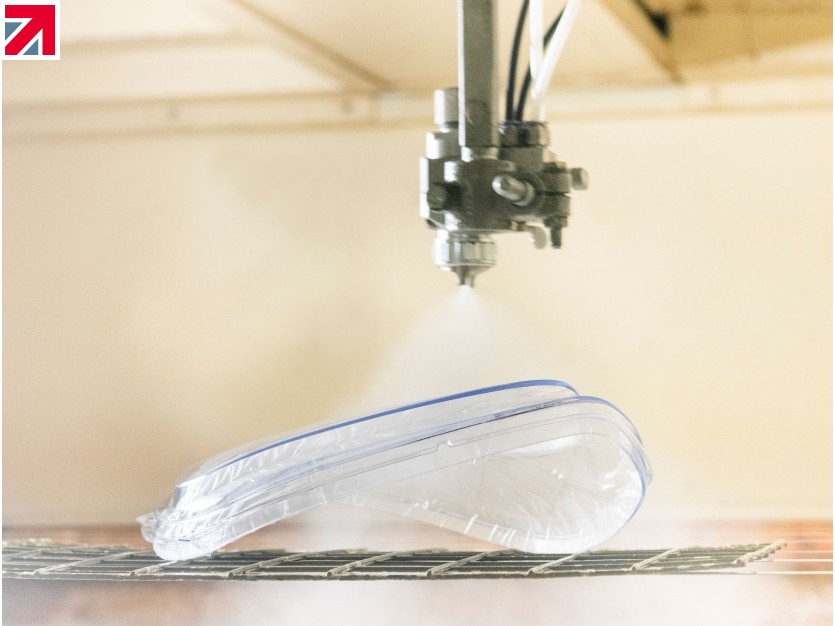 Peerless Plastics & Coatings –
Background.
Peerless Plastics & Coatings, a manufacturer of protective hard coatings for plastics (including anti-microbial & anti-fog coatings), based in Thetford (UK), offer flexible, bespoke, protective hard coating solutions to all it's customers the world over. Offering a complete chain solution from design, research & development, supply and full production processes. They pride themselves in the ability to tailor their processes to individual company and market requirements, and have done for over 30 years.
They aim to promote the message that protective hard coatings offer long term durability and superior surface performance to plastics through improved chemical and abrasion resistance, significantly extending their useful life meaning less waste.
Peerless Plastics & Coatings, Thetford facility, incorporates fully automated coating line technology for materials up to 2100mm x 6000m long, with mass volume hard coating of small parts, mouldings & extrusions for many industries & applications all applied in clean-room conditions. They also provide large format Digital & Screen-printing capabilities, a high-precision plastics machining department & two paint facilities.
All of their processes comply with BSI registration for ISO 9001:2015 accreditation and they are proud members of the British Plastics Federation and the Made in Britain organisation.
Working through the pandemic.
Peerless were fortunate to be able to continue working through the pandemic and even offer additional product lines to their customers, new & old, in the form of face visors, sneeze screens, screen clamps and anti-microbial surface covers (which won Peerless a first place award in the Brett Martin iAwards November 2020).
At the height of the pandemic, when local schools & colleges were struggling to find and afford PPE for their staff and pupils, Peerless donated hundreds of their face visors free to help out.
With the clear increase in concern regarding surface hygiene and protection against viruses following the Covid-19 pandemic, Peerless quickly submitted their established and proven MicroGuard™ hard coatings for testing against the FCoV (Feline Coronavirus) as a substitute enveloped virus for Sars-Cov-2. Following initial success proving that MicroGuard™ reduces FCoV by 76% after only 2 hours, further development work has taken place to offer a wider range of coatings which provide improved surface performance.
Incorporating the same Silver Ion technology as the MicroGuard™ Clear & Matt hard coatings, MicroGuard™ Anti-Fog was developed with the view to offering superior Anti-Fog performance for face coverings such as visors and goggles, whilst offering improved surface hygiene. MicroGuard™ Anti-Fog was submitted for testing against the NL63 (Human Coroavirus) and proved to be 99.9% effective, meaning that it offers Anti-Viral performance after only 2 hours.
Interest in Anti-Fog coatings have risen as manufacturers of PPE seek to improve the performance of their products and offer wearers of essential face coverings, such as NHS staff and other key workers, with a more suitable solution.
Development work continues utilising alternative formulations and Anti-Microbial additives with Peerless' range of protective hard coatings, with very positive results expected in the near future.
Rebrand & Investment.
As well as investing in their protective hard coatings & extensive testing, Peerless Plastics & Coatings, have recently undergone a complete re-brand with the design of a new corporate identity including new logo, updated typeface, new website and assorted marketing materials. This is followed by further considerable investments in their coating line and factory facility to further improve their award winning services & products offered to all customers.
Marketing Manager, Mark Scott, has been the driving force behind giving the company a contemporary look & feel that is befitting of where they see themself, both now and in the future. "…With all the investment and improvements we're making across the whole company, we felt that the brand needed repositioning to better reflect us now and in the future. A strong brand presence with marketing materials that are easy to use, read & understand are paramount to helping customers feel secure in working with you…"
"…The new branding is designed to be clean, contemporary, strong & confident. Paired with a modern, easy-to-read, sans serif typeface that can be used in a variety of weights to enhance our marketing output across many channels. In time we want our website to evolve into a hub of industry knowledge with Technical Data Sheets to download, articles & information to share, etc…"
Peerless Plastics & Coatings are dedicated to product development, testing & problem solving, providing excellence in all that they do.
Connect with them via the following platforms:
Website: https://www.peerless-coatings.co.uk/
Twitter: https://twitter.com/PeerlessPlastic
Facebook: https://www.facebook.com/peerlessplasticsandcoatings
LinkedIn: https://www.linkedin.com/company/peerless-plastics-and-coatings/
Instagram: https://www.instagram.com/peerless_plastics_n_coatings/
Connect with them via the following platforms:
Website: https://www.peerless-coatings.co.uk/
Twitter: https://twitter.com/PeerlessPlastic
Facebook: https://www.facebook.com/peerlessplasticsandcoatings
LinkedIn: https://www.linkedin.com/company/peerless-plastics-and-coatings/
Instagram: https://www.instagram.com/peerless_plastics_n_coatings/
Find out more about Peerless Plastics & Coatings Ltd on their member profile page here