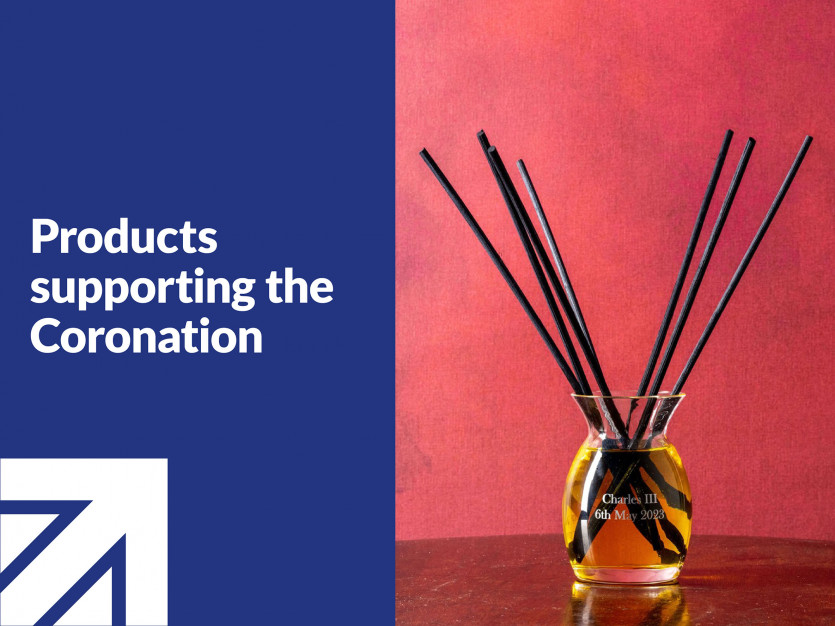 It may be crowd control barriers, paint, uniforms or candles, or maybe outdoor lighting, audio, or furniture. There are a lot of elements that go into the Coronation, big and small.

We would love to hear from any members who may be creating or supplying products for the Coronation. On the other hand, maybe, you've got the perfect products to help consumers celebrate the Coronation whether that be for a street party, a celebration or something else.

We've already heard from how Dartington Crystal and Essence of Hartland collaborated to create handblown crystal vases to help form part of their 'Carolean' gift set. Read all about their product.

We'd love to re-tell your stories through the Made in Britain channels such as our email newsletters, social media and PR.

-Tell us if you have new product lines with the Coronation in mind

-Please share details of products you have that are appropriate for a Coronation street party or celebration (e.g. food and drink items, outdoor lighting and audio, outdoor furniture)

-Please also share details of any products that have a regal theme that could work well for Coronation product round-ups (e.g. a crown or Corgi design or perhaps a fabric that feels regal - e.g. red or purple velvet embedded with crystals/jewels)

Publish your stories and we will re-tell us your story through our email newsletters, social media and PR.

If you have a story you would like to share with a Coronation connection, please log in to the Members' Area of the Made in Britain website and upload your story, or send it to us direct at info@madeinbritain.org. 

 
If your story includes photos or digital files, please upload them to WeTransfer or your preferred online sharing service.