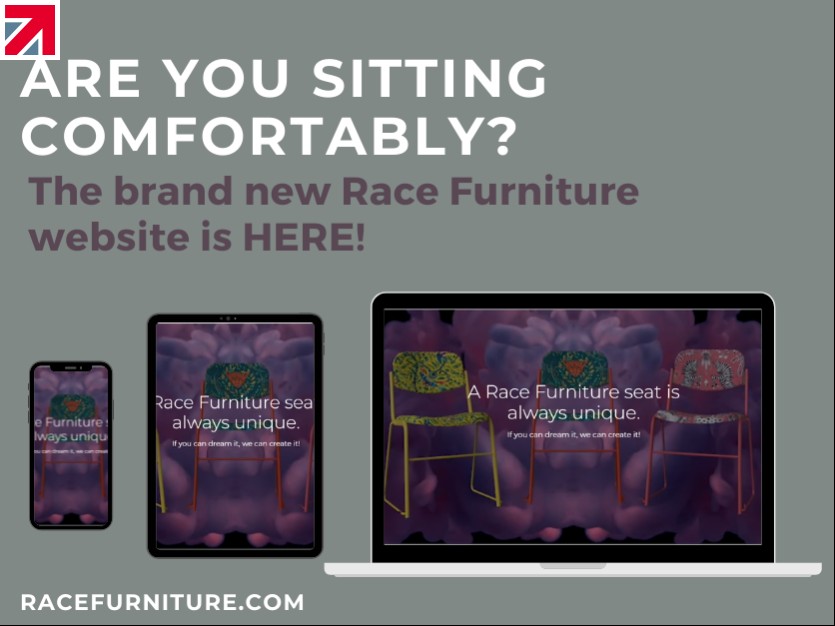 Bespoke seating solutions, now at the click of a button
Race Furniture, bespoke seating specialists, is thrilled to announce the launch of its new website, www.racefurniture.com. With a clean, modern look the team wanted to create a platform that inspires, educates, and informs their customers, while also providing a user-friendly online experience with everything they could ever need all in one space.
The site features NBS Source integration meaning Race Furniture products can now be added directly from the website into project specifications; a Knowledge Centre giving direct access to the team's expertise; downloadable product information including BIM models and datasheets; and information about the processes and services on offer.
The modern site will allow customers to find the product models that could work for their project with ease, and quickly and easily specify via NBS or send an enquiry directly to the Race team.
"We have spent months working on the site to ensure it covered everything our customers could possibly need, and to give them the best online experience as they begin their journey with Race Furniture" said Hannah Jeal, Marketing Manager. "We are excited to see how this supports the next era of Race Furniture, as we continue to develop, and expand as a business."
Race Furniture has encouraged visitors to explore the new website at www.racefurniture.com and has invited feedback from industry colleagues via their email at marketing@racefurniture.com
Find out more about Race Furniture Ltd on their member profile page here