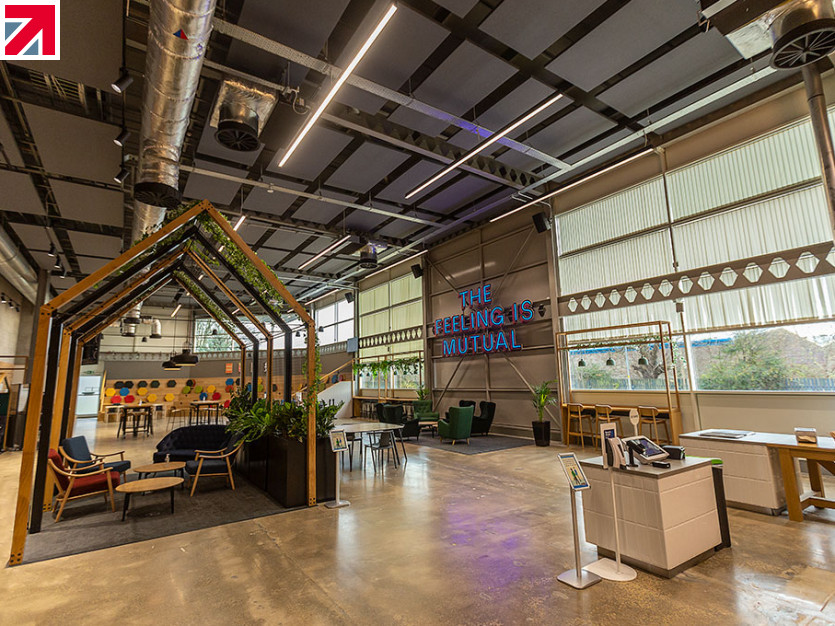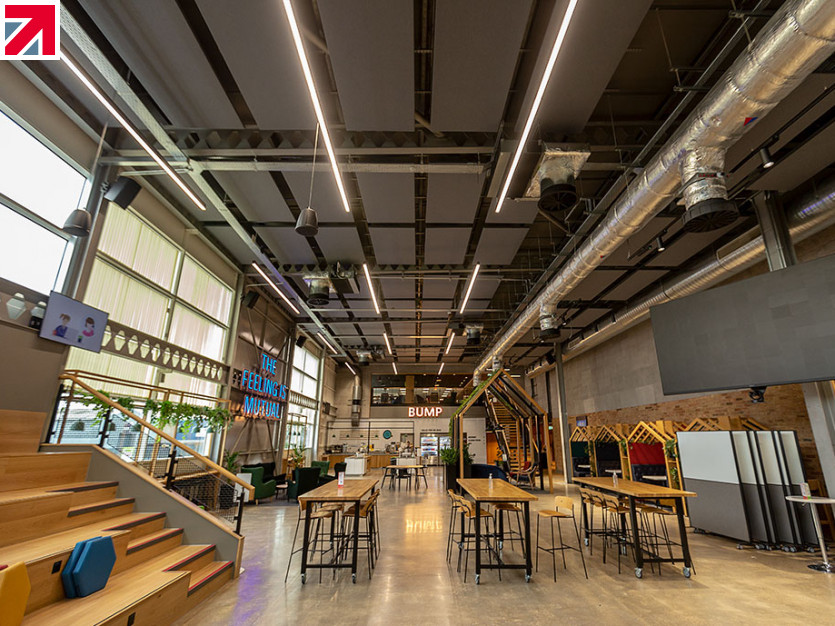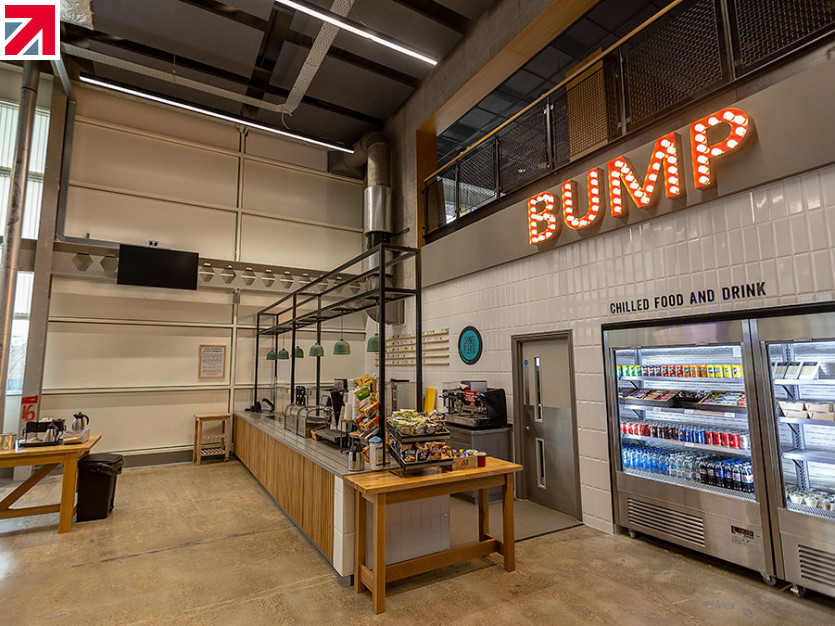 Nationwide is the world's largest building society as well as one of the largest savings providers and a top-three provider of mortgages in the UK. It is also a major provider of current accounts, credit cards, ISAs and personal loans. Nationwide has around 16 million customers.
As part of its on-going development, the building society has a plan to invest £4.1bn over several years to create technology hubs at various locations across the UK. Ramsbury House in Swindon is one of those and now houses one of the society's digital teams.
Ramsbury House is the most sustainable building the society has built to date, with 100% of its energy needs coming from renewable sources and recyclable materials used throughout its construction. Nationwide has also partnered with Wiltshire-based charity, waste to wonder, to help redistribute, rather than throw out, any unused office furniture and IT equipment to schools who really need it.
The building now includes calm and relaxing spaces, an onsite gym and large cycle park to promote wellbeing at work. An impressive 'town hall' space will be available for employee gatherings and for use by the local community or businesses. The latest technology will allow collaboration and agile ways of working across multiple locations.
Working again with consultant ISG and contractor CF Roberts, Dextra was asked to design and supply for the refurbishment of the building for the IT division of Nationwide. Alongside efficiency, improving the aesthetic appearance of the building was the main aim, which saw Dextra also supplying the first Rubini fittings as part of the project.
THE SOLUTION
In the 1st floor offices, 243 Modled Slims were installed to help deliver the improved aesthetic appearance and chosen for its strong performance. The Modled Slim is a traditional flat panel luminaire with a uniformly lit diffuser, using backlit technology ensuring superb efficiency as well as benefitting LED lifetime by using a high chip count run at low output to minimise operating temperature. The Mod Slim is available in a wide range of sizes and lumen outputs, as well as lay in and pull up variants to suit all common ceiling types.
For the canteen area, the Coulis Maxi was used in a black finish, where 21 were fitted. The Coulis Maxi has been designed to offer a simple yet effective solution for lighting displays, manufactured from die cast aluminium the tubular design of the head with pin stripe detailing and deep-set black reflector bezel combines classical design with contemporary elements. The mounting arm comes with an annotated dial allowing you to rotate the fitting head to the exact angle required ensuring that they can be positioned precisely and consistently with minimal effort along the length of the track.
Alongside this, for emergency coverage using track, six EXI Track's were also installed in the canteen. The EXI Track has been designed to offer retailers a simple yet effective solution for emergency lighting in track installations. This slim lime unit incorporates a 1w LED. Supplied with a three circuit Global track adaptor as standard and available in either White, Black or Grey the EXI Track compliments our extensive range of track spots.
Also used in the canteen area was Dextra's popular Runway/Surface Suspended, with 37 applied in a black finish. Providing a slim line appearance with an extruded aluminium housing available in three colour options, the Runway Surface/Suspended offers the versatility of a range of lengths and lumen outputs as well as bi-directional variants ensuring that you can create a layout that enhances any space creating an attractive environment for workers or to entice customers.
This flexibility is further enhanced with optional integral emergency, white tunable, dimming, integral sensors and two optic styles, a minimalist opal finish or microprism for glare compliance for use in office and school areas. The Runway also incorporates the latest mid power LEDs ensuring optimal energy efficiency with minimal need for maintenance over the course of its lifetime.
Also used on the project was the Protec LED, with 16 installed in the building. The Protec LED is the most versatile downlight in the range with a selection of attachments allowing the product to be personalised to suit most applications such as receptions, offices, retail, corridors, meeting rooms, airports, educational establishments and healthcare. The Protec is available with two reflector options, coloured ring inserts to match corporate themes, drop glass and ring attachments, IP rated covers for bathrooms and wet areas including external under canopy applications and opal or microprism diffuser variants where glare compliance is required. Attachments are easily replaced allowing luminaires to be updated in line with refurbishment avoiding the cost and waste of luminaire replacement.
Find out more about Dextra Group plc on their member profile page here