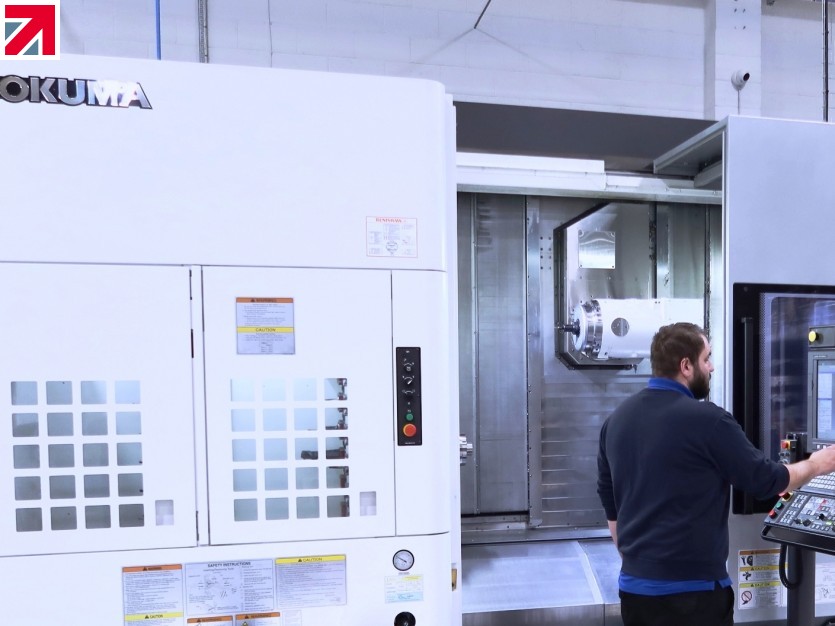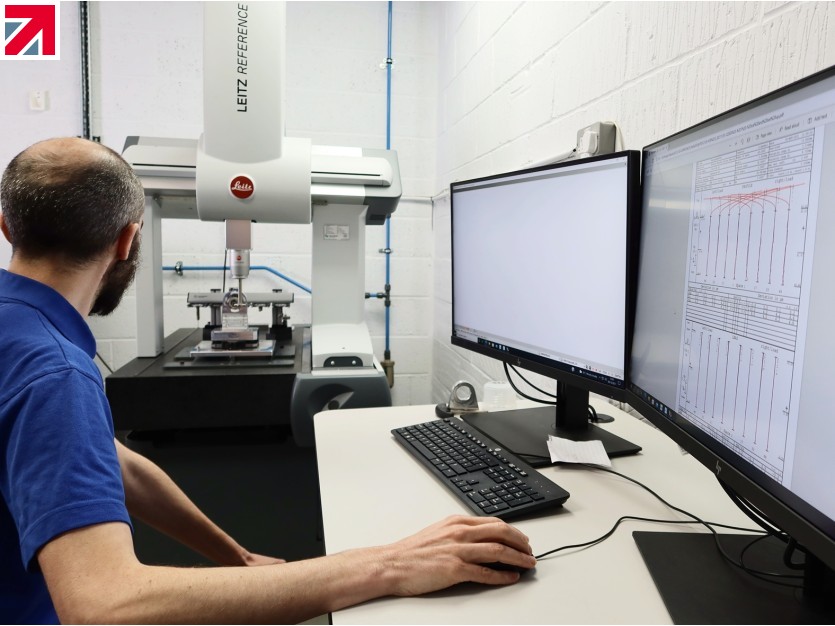 Complex machined parts supplier RE Thompson has recently invested £1M to extend its automated 24/7 lights-out production facilities with new, 'state-of-the-art' CNC gear manufacturing and metrology inspection capabilities. The company is now able to offer aerospace, defence, automotive and other industrial customers a complete gear design and manufacturing service to exact custom specifications.
Gear manufacturing capabilities now offered by RE Thompson include: power gear skiving, straight and helical teeth hobbing, internal and external spur gears, straight and spiral bevel gears, hypoid and flat gears.
RE Thompson has a long established reputation as an innovation led business which continuously invests in new production technologies, real-time digital infrastructure and software. End-to-end capabilities and services provided range from design, prototyping and rapid turnaround supply of one off components, to low, mid and high volume batch order fulfilment.
This major capital investment originated from a long standing UK based aerospace defence customer which had a problem that was solved by an RE Thompson engineer. However, the solution required internal spur gear production capabilities. In order to continue providing a complete supply package to this important customer, as well as opening up new sales opportunities for continued growth, the strategic business decision was taken to install small to mid-sized gear manufacturing capabilities in-house.
Power Skiving Machine Benefits
At the heart of this gear manufacturing capital investment is the now fully operational Okuma Multus U4000 5-axis high speed multitask CNC machine, which combines turning and milling functionality with power skiving. The power skiving method, suitable for both straight and helical gear production, uses a combination of gear hobbing and shaping by continuous hobbing with axial feed. Power skiving has been proven to be a significantly faster, highly efficient alternative to conventional broaching or gear shaping, with added quality, productivity and cost saving benefits.
A major accuracy and part consistency quality advantage of power skiving is that it avoids re-clamping errors and so eliminates subsequent radial deviations. This is due to turned datum surfaces and teeth finish-machining being done in a single clamping operation. The process is also more flexible than traditional gear shaping, enabling high speed continuous machining of internal and external teeth, either against a flat collar or with an undercut.
Managing Director Michael Thompson commented: "We extensively researched and evaluated various methods to produce a close tolerance, precision machined gear inside a component to enable us to make the internal spur gear part for our defence customer. Power skiving came out as the best overall solution. The versatile Okuma Multus U4000 5-axis multitasking CNC machine was chosen as it combines very high quality precision machining of the established gear designs and configurations we anticipate customers will need with high productivity. It provides us with the process flexibility to manufacture everything from one-off parts to medium volume batch orders, and enables us to be both lead time responsive and price competitive."
Additional Options Specified
An extensive list of additional options offered by Okuma was specified by RE Thompson to enable all types of gears from Ø20mm up to Ø350mm (dependent upon gear type), machined from metal or engineering plastic materials, to be accurately produced cost effectively. Key machine options specified include enhanced helical gear production with slope cutting functionality, plus an additional gear machining package with programming for internal teeth hobbing and gear cutting.
Two software upgrade options were also included in the Okuma Multus U4000 specification to provide the highest level of fast machining speed accuracy and finish quality: tool centre point control software with posture compensation, which provides enhanced control of tooling geometry length, offset and tool centre movement; Super NURBS (Non-Uniform Rational Base Spline) 5 axis software which enables curved surfaces with a smooth surface finish to be cut at high productivity processing speeds with very high accuracy, which further benefits complex bevel gear geometries.
Quality Inspection Upgrade
In-house quality control metrology facilities have also been upgraded for gear part inspection. An essential part of the £1M capital investment included purchasing a new Hexagon Leitz Reference HP 5.4.3 CMM (coordinate measuring machine) with Hexagon Quindos metrology software; both the hardware and software are specifically designed for submicron tolerance gear inspection and form testing. The new CMM system, fitted with a fixed head Leitz single point probe technology, has a volumetric length measuring error (MPE) of 0.7 + L/400µm. The system can accurately measure spur gears up to Ø350mm and bevel gears up to Ø200mm.
RE Thompson's quality and inspection department follows APQP, PPAP and PFMEA procedures. Quality accreditations include being ARB certified with multiple aerospace customer approvals, alongside AS9100, UKAS ISO9001, ISO14001, and ISO45001 certifications.
Attention to detail to ensure quality
The attention to detail by the RE Thompson team to ensure the highest quality precision gear manufacturing possible included the surveying and construction of purpose built reinforced foundations for the Okuma Multus U4000; being more than 1 metre deep the new foundations isolate it from external vibrations or from other machines in the factory. Key production and quality control inspection personnel have undergone an extensive training programme and learnt how to get the very best from the new investments.
Additionally, in response to feedback from key stakeholders, including design engineers and quality controllers, who flagged customer issues that can occur due to burrs, RE Thompson has developed a new proprietary process which achieves a 100% burr free machined gear part, eliminating the need for any additional manual deburring.
Further information about the full range of capabilities and services offered by RE Thompson can be found in the Made in Britain members section or on line.
Find out more about R E Thompson on their member profile page here