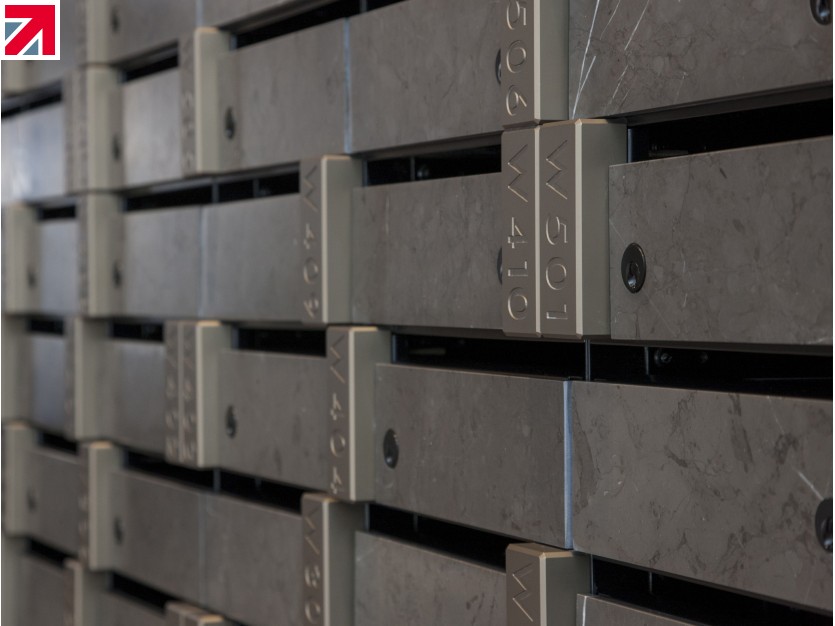 While we all find ourselves in such unprecedented times, we are all doing what we can to try to flatten the curve.
In The Safety Letterbox's case, it involves their office teams from all departments working remotely at home, and their factory is temporarily on 'pause'. At the same time, they prepare to work in line with customers requirements returning to a skeleton operation with existing segregation, adhering to the 2-metre law and with maximum protection for all workers in line with government guidelines.
The Safety Letterbox Company is currently in its 35th year, and has been through many challenges as a British manufacturer, including the recession in 2007-2012. One thing is sure, they lead from the front, with a firm and transparent approach, and showing resilience. Genuinely caring about their team, community, customers and the values of their business.
From such humble beginnings, they ensured that they would always have some contingency. When the going gets tough, they step up, re-invest in new product development and R&D and continually innovate when it's needed while still conserving and protecting the business as much as possible. They never take any single order for granted, no matter how big or small.
As a British manufacturer, competing with imports is a fact of modern life; however, these usually are not like for like and can drive down quality in the market. They are often highly price-driven as sites look to make savings and operate with tight budgets. The Safety Letterbox Company are passionate about producing products that are durable, functional, sustainable and offer longevity; this fits with all of their Corporate Social Responsibilities. Occasionally they supply sites to replace an imported product that was first bought cheap, removing and replacing products within a year or two with our products, causing waste of money and materials for the customer.
Buying British is not just about placing an order, it's a much bigger picture, it's about jobs, the UK's prosperity, supporting our economy, resulting in a more prosperous environment for us all. It's about responsibility and ensuring we have quality pipelines of product produced ethically and sustainably.
It doesn't mean a customer should pay much more for a product if buying from The Britain, products start their life 'specification driven', and we then offer the most competitive pricing. The Safety Letterbox Company produce over 180 models of mail and parcel boxes in 3 main price groups; budget ranges, classic ranges and bespoke range which demonstrates the very best of their capabilities.
We hope that companies and their specifiers and buyers take the time now in such severe circumstances to pause, re-evaluate and consider the impact of their decisions and about the bigger picture, to recognise the considerable impact that buyers can have on our UK economy. That companies like The Safety Letterbox Company are here through difficult times and are wanting to support customers and pull together more than ever to get through such challenging situations.
Now, more than ever, it is a time to support one another, to communicate and stand firm. The Safety Letterbox Company are doing all they can to use this time positively, allowing time to develop further projects they have been unable to complete due to demands or develop new products that are unfinished, and in time they will once again further invest in additional machinery for their factory in-line with their continuous improvement environment and looking at ways to be even more efficient in all aspects.
While since 2012 The Safety Letterbox Company have been part of the European Group Renz, Europe's leading mail and Parcelbox manufacturer, employing over 800 personnel and factories throughout Europe, still around 96% of their products are made in their factory in South Wales.
The Safety Letterbox Company are resilient, available, British manufacturers, ready to work on any project and to support their customers in any way they can.
Please help support British manufacturing.