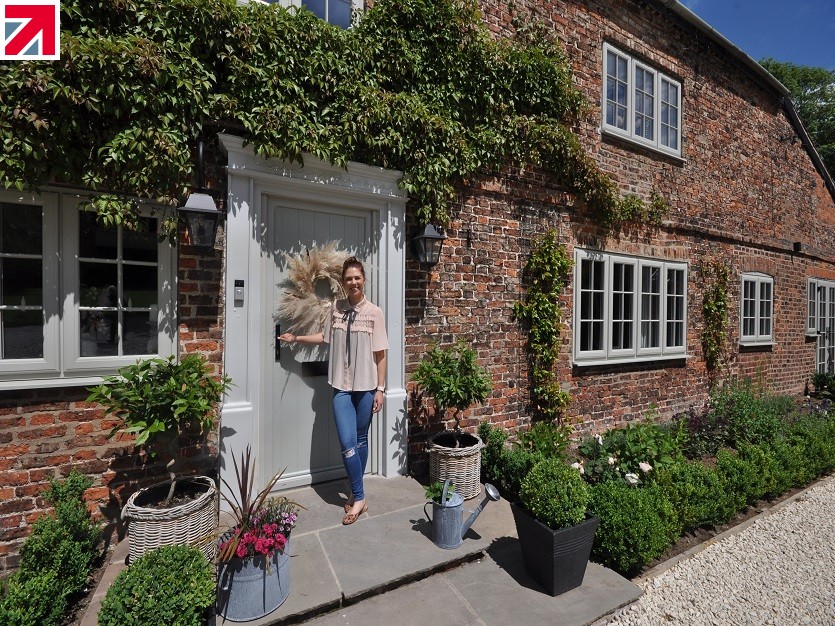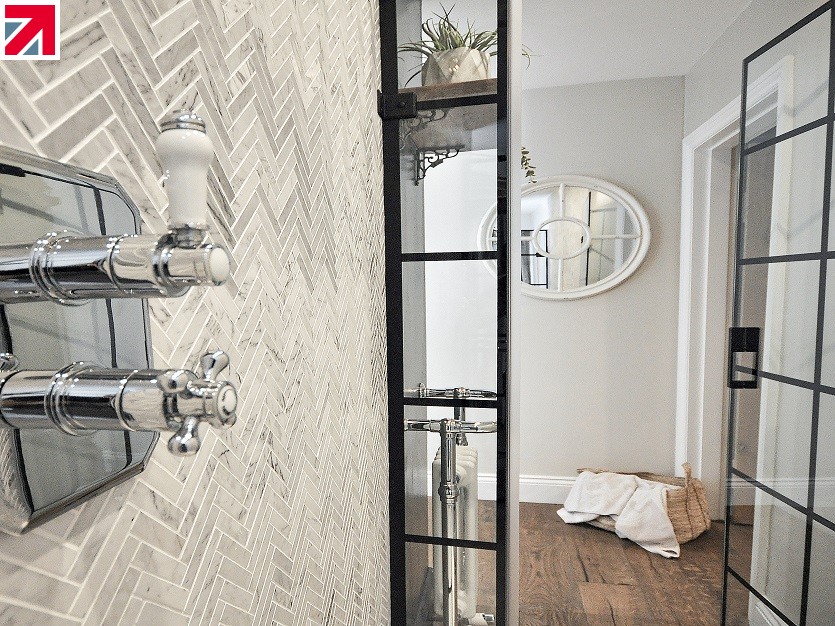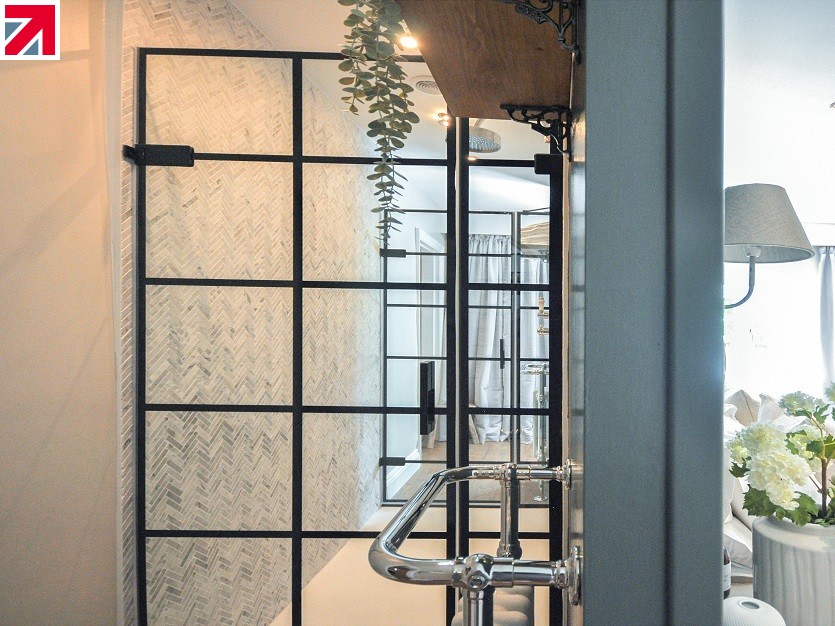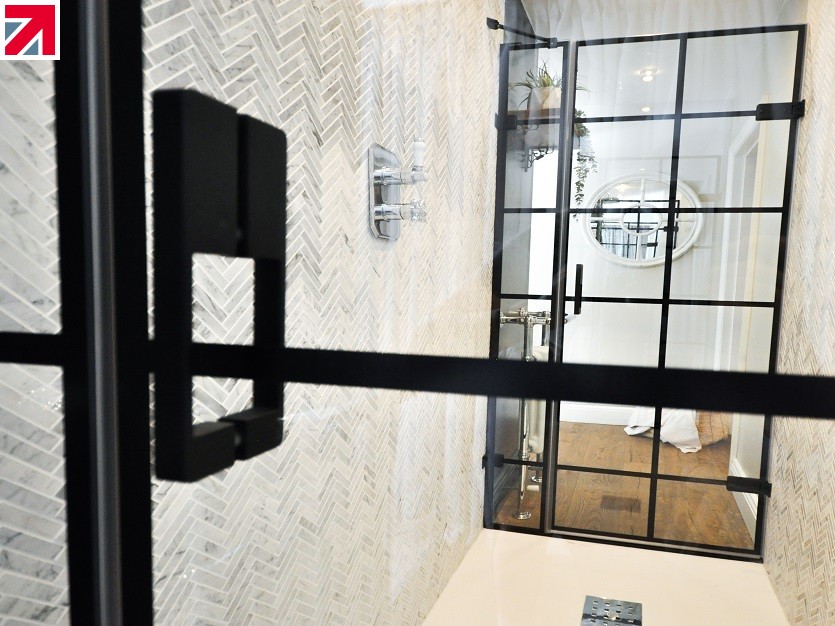 Shower enclosure designer and manufacturer Roman was delighted to support Instagram influencer, Frankie Walsworth, with her walk through shower area during the renovation of her 1850's farmhouse.
Frankie, a veterinary physiotherapist and influencer, lives with her husband, Jack, and her 3 dogs, Bonny, Bear and Bodhi in the Yorkshire countryside. Frankie and her husband both have a passion for renovating and interiors as a hobby alongside their full-time jobs.
The walk through shower area is quite a unique space which came about as Frankie's bedroom en-suite off her bedroom only had enough room for a sink and toilet. The couple used Pinterest for inspiration and liked the idea of housing a shower behind a panelled wall – they thought it was a great use of space.
Frankie had a clear vision from the outset of the modern country style that she wanted to create for her bedroom en suite walk through shower space – a mix of classic and contemporary. After trawling Pinterest and Instagram for images of black metal and industrial black grid doors, Frankie stumbled across Roman's Liberty Black Grid Hinged Doors which she instantly fell in love with!
Frankie Walsworth, commented: "We went for a long while without doors but this was always temporary and the space always felt unfinished. Now that the doors have been added I no longer flood the lounge when the shower tray overflows! The finish of the doors are beautiful; the perfect addition to any shower area. Our vibe is modern country but these beautiful doors wouldn't be out of place in a more modern or eclectic interior either."
"It was an absolute pleasure to work with Frankie from start to finish. The end result was everything she hoped for and the Liberty Black Grid Doors were the perfect finishing touch" added Sophie Stanwix, Marketing Communications Manager at Roman Ltd.
Find out more about Roman Ltd on their member profile page here