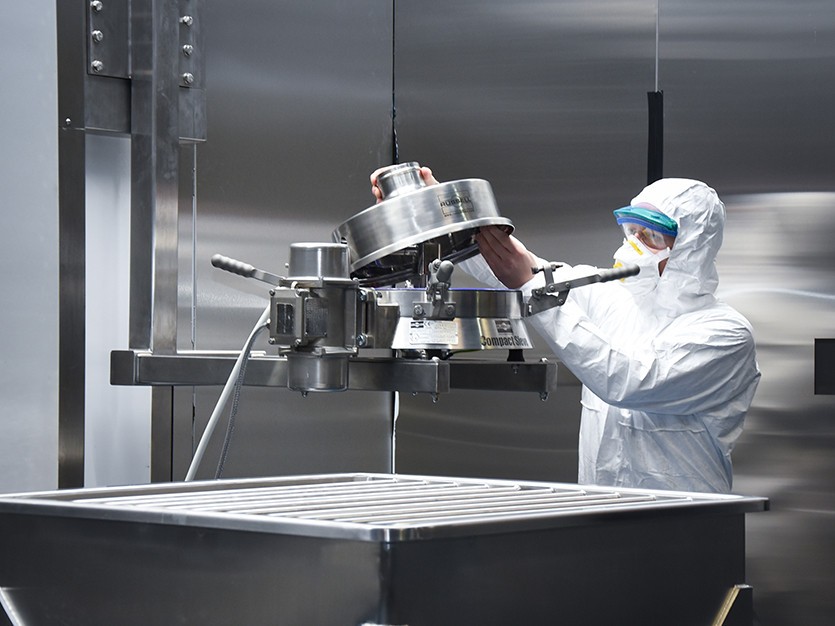 RUSSELL Finex is a global leader in fine mesh separation technology employing nearly 300 employees, mostly based at its headquarters in Feltham, Middlesex. It has now received accreditation from the Made in Britain organisation.
The company, which was established in 1934, designs and manufactures circular vibrating screeners, separators, ultrasonic mesh deblinding systems and liquid filters to improve product quality, reduce production downtime, increase throughput and safeguard operators safety. Russel Finex's clients include GlaxoSmithKline, GKN Aerospace, Kerry Foods and Unilever.
Ray Singh, managing director at Russell Finex, told Made in Britain, "Whilst Russell Finex prides itself as a British-made company, producing products made using top British craftsmanship, and assembled using British engineering and designs, it does this with a mind to cater for a worldwide market, adapting and aiming to bring new products to as many global customers as possible.
"It is a wonderful accolade to be accredited by the Made in Britain organisation. Not only does it show how much Russell Finex has achieved as a business, but that this is formally being recognised brings with it prestige and supports Russell Finex's history as a long-standing British firm.

"We will be using the Made in Britain mark across various markets and on communications across the Russell group. We will also be placing it on our website, via a promotional blog post, as proud MiB affiliates."
For more information about Russell Finex, visit its members' directory profile page here and its website here.