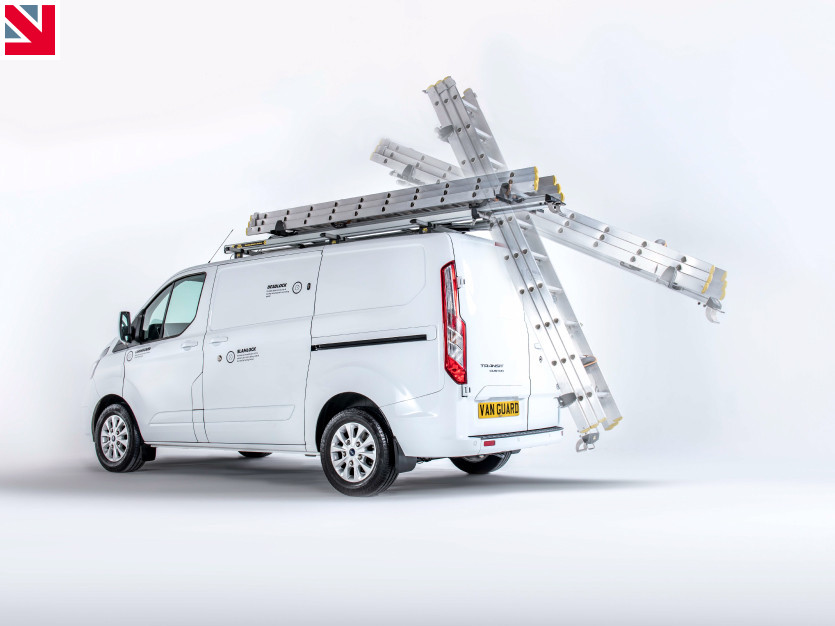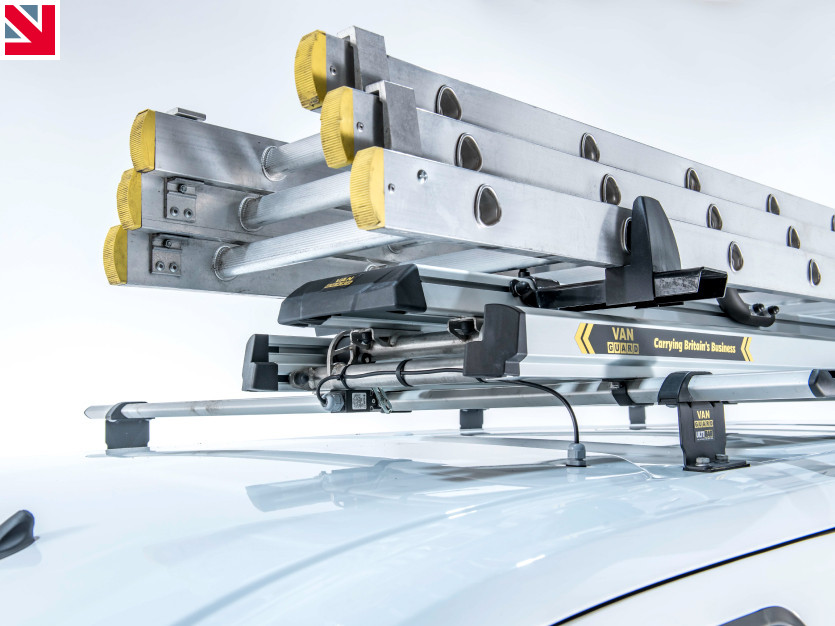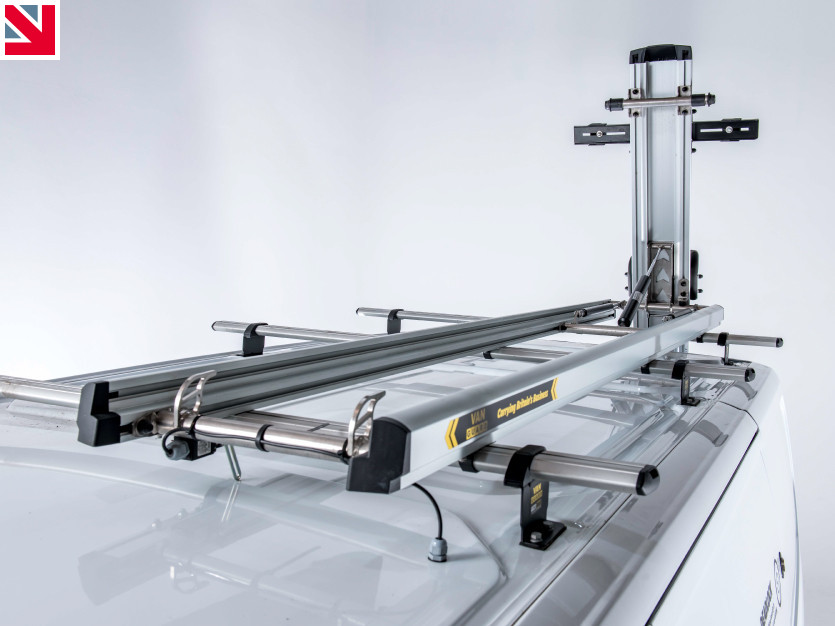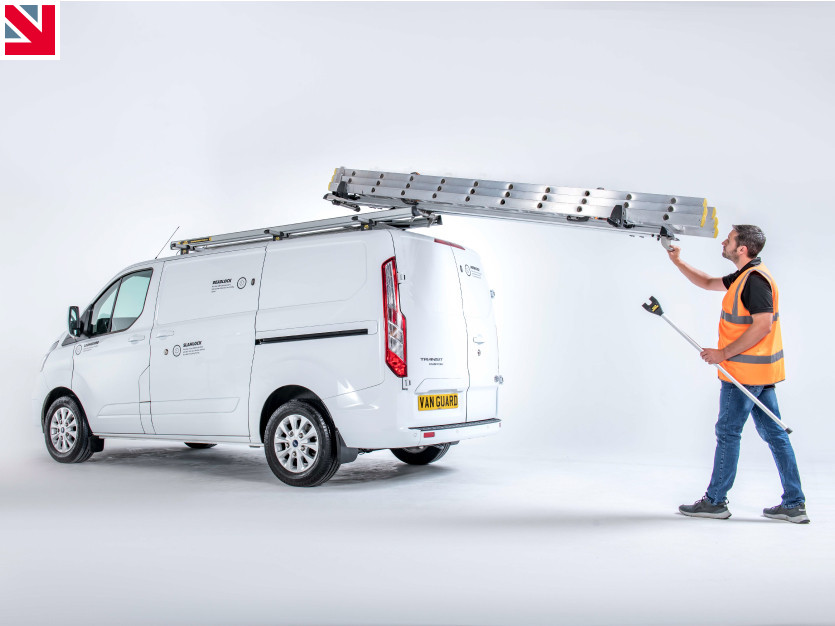 LEADING UK manufacturer and supplier of van roof bars, van roof racks and internal racking for the commercial vehicle market, Van Guard has launched its own mechanically aided ladder loading system.
Unveiled at the CV Show earlier this year, the Van Guard Ladder Loader allows for a safe and effective way of loading and unloading ladders from the roof of a van from ground level, minimising health and safety issues. Its ergonomic design with gas strut assistance provides the ideal stowage and deployment system for operators looking to equip their light commercial vehicles with a quick and risk-free solution.
The ladder system is available for all van models, with three lengths offered depending on the vehicle size, with the MAXI Ladder Loader options allowing for the carrying and safe transportation of two ladders.
Designed to utilise Van Guard's aluminium van roof bars, the Ladder Loader is TÜV GS certified and crash tested to industry standards (ECE Reg 17).
Andy Woodward, sales and marketing director at Van Guard, says, "The introduction of the Ladder Loader to our product portfolio, alongside the recently launched range of aftermarket van locks, allows Van Guard to be your one-stop-shop for the safe transporting and security of tools and equipment both internally and externally."
If readers run a fleet of vans, see further features and benefits on the Ladder Loader on the Van Guard website.
Find out more about Van Guard Accessories Ltd on their member profile page here