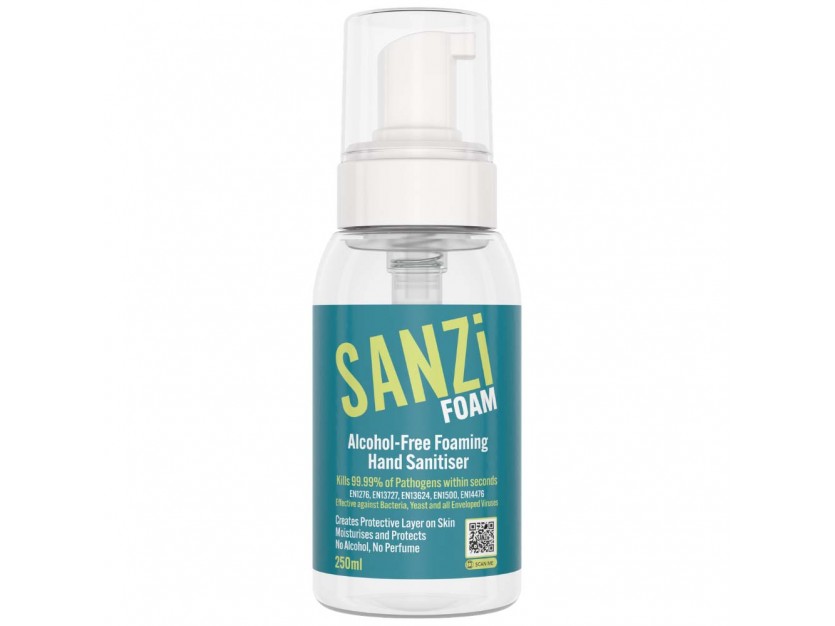 Specialising in the development and distribution of alcohol free hand and surface sanitiser biotechnologies from manufacturing facilities in Derbyshire: SANZi Limited joins Made in Britain.
SANZi Limited say that their advanced alcohol free sanitiser formulation, containing the latest generation Quaternary Ammonium Compounds (QACs), is proven to destroy 99.99% Bacteria and all Enveloped Viruses on contact, protects for longer by coating surfaces with a microscopic protective sanitising layer, and is gentle on skin with the addition of plant-derived additives. Traditional alcohol based sanitisers protect you on application and that's where the protection stops. SANZi is different because the alcohol free hand sanitiser protects for hours after application by forming a protective layer that coats hands and surfaces giving post-application protection.
Belinda Collins, Marketing Director of SANZi Limited, said "We're passionate about businesses made and producing in Britain and we're so pleased to now have this recognition for our SANZi hand and surface sanitiser range."
SANZi Limited will be using the Made in Britain mark on their website, Social Media sites, letterheads and emails. Find out more about the company at its members' directory profile here and its website here.