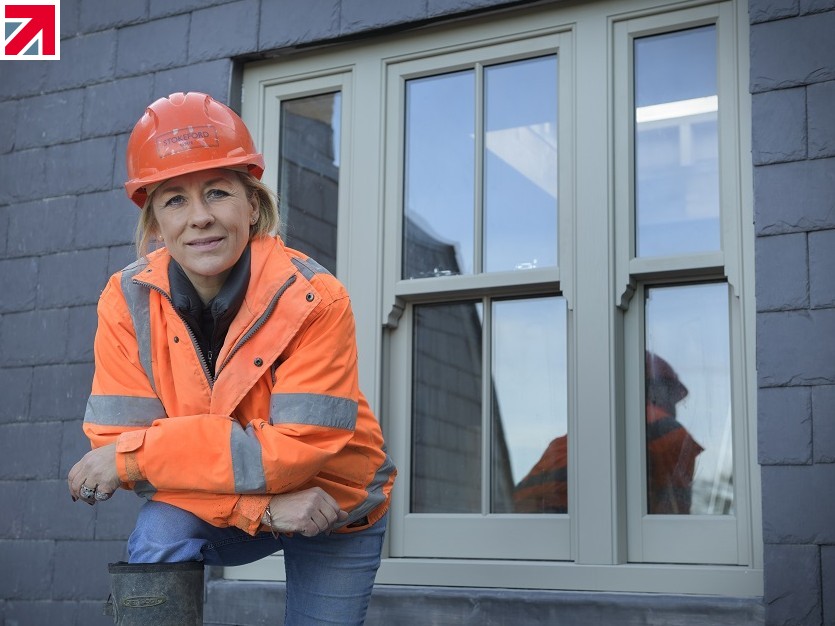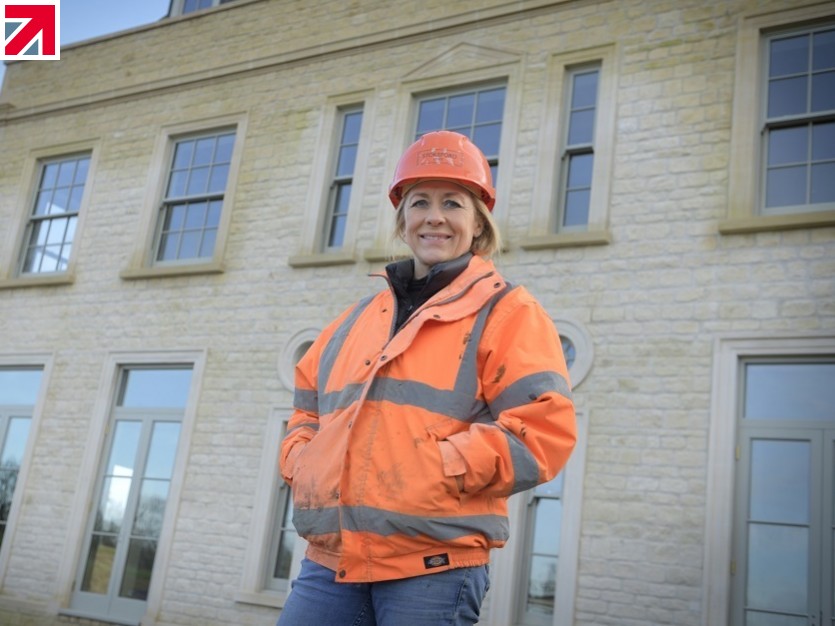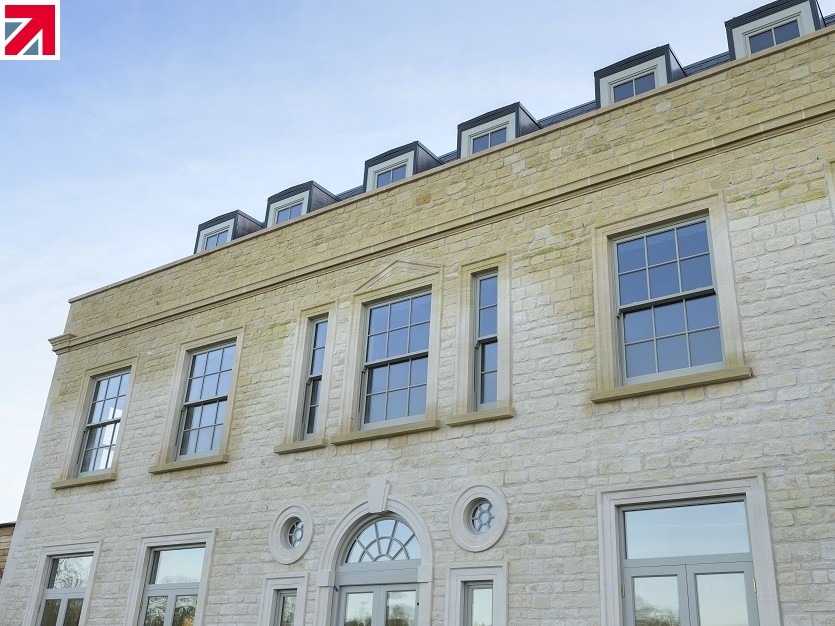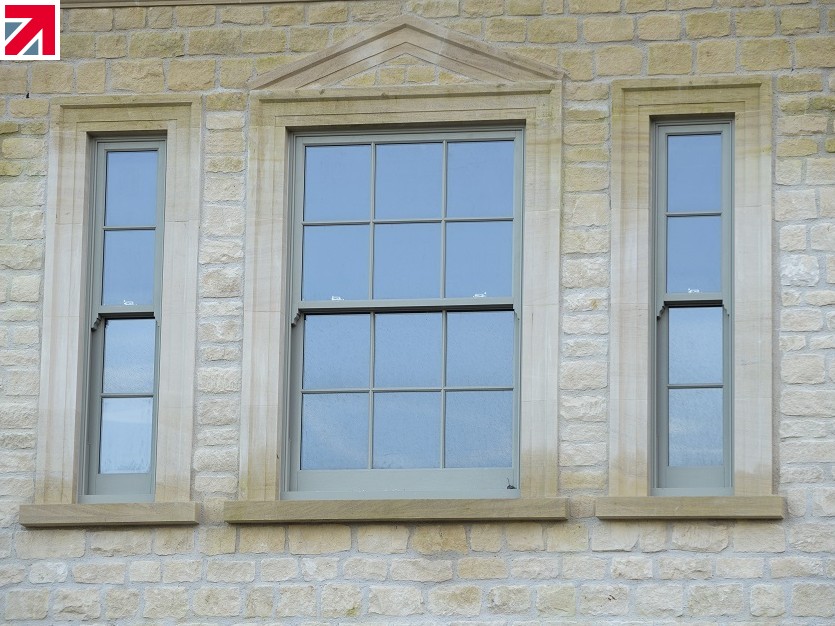 Property Expert Sarah Beeny has chosen Masterframe's Bygone Symphony sash windows for her new dream home. Recently, The Channel 4 Series, Sarah Beeny's New Life in the Country featured Sarah and her family's journey as they embarked on a new adventure, culminating in a dramatic reveal of their new home on a 220 acre, former dairy farm in Somerset.
Click here to view: https://www.channel4.com/programmes/sarah-beenys-new-life-in-the-country
Carol Slade, Managing Director for Masterframe Windows Ltd and Made in Britain Member said "Originally Sarah planned on installing timber sash windows but after receiving a recommendation, she decided to contact us to look closely at our range of high quality, low maintenance, true to original sash windows.
When Sarah received our sample in her chosen colour, Pebble Grey, she was delighted with the quality and said that they were "The closest match to timber windows she had ever seen" and went on to order 42 sash windows to complement her stunning new home."
When the house was revealed on Channel 4 with beautiful sash windows in the spotlight, we were delighted to receive many compliments and enquiries from customers wishing to replace their old timber windows with a low maintenance, timber alternative that not only looks like a timber original but has all the advantages they expect from a modern window.
Carol continues "The team at Masterframe are very proud that Sarah has chosen our sash windows and also see this as a positive affirmation for people who may be considering high quality timber alternative sash windows with some reservations. These award winning windows are simply stunning and offer so many benefits over timber. Thirty two years of dedicated craftsmanship on the product has meant every detail has been given special attention."
Whatever specifications a customer might prefer, if they are looking for high quality timber alternative sash windows for their dream home or a commercial development, they can rest assured that all Masterframe sash windows are proudly made in Britain with the same dedication to quality and attention to detail.
A full range of product choices and more information on the Sarah Beeny project can be viewed here at www.masterframe.co.uk Alternatively, to speak to our Bygone Expert John Samuels please call 01376 510410.
Find out more about Masterframe Windows Ltd on their member profile page here