A FLEET of 22 Cub Cadet INFINICUT® mowers have recently been installed at Ciudad Real Madrid, to maintain all of the natural pitches at the club's prestigious training facility. The switch to the electric INFINICUT's® is a big step in helping reduce carbon emissions for Real Madrid's director of grounds and environment, Paul Burgess.
"As the largest sports franchise in the world, we have a responsibility to set a precedent when it comes to carbon emissions," Paul, who heads up a grounds team of 60 across both the stadium and training complex, told Made in Britain. "Whilst we're always reviewing and exploring new avenues to offset our emissions, a number of initiatives including recycling of irrigation and substituting chemical usage for biological control in our gardens are already well underway. A lot of work has already taken place, which saw both the stadium and training facility awarded the STMA Environment Certification last year, the first two non-American venues to achieve this accreditation."
The mowers' ATT Advanced Turf Technology was made and supplied by Sheffield-based Made in Britain member MTD Specialty Turf Products.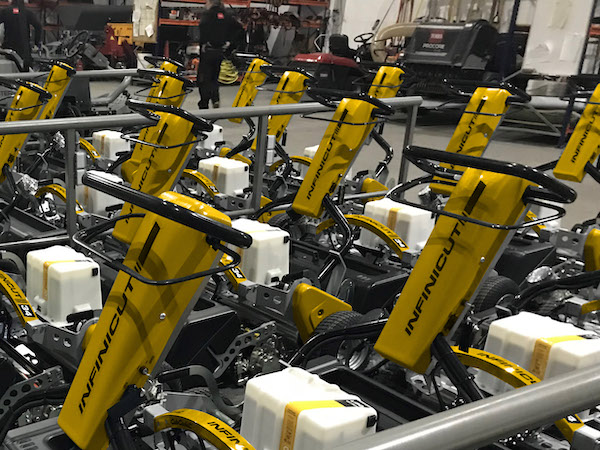 For more information about MTD Specialty Turf Products, see their profile here