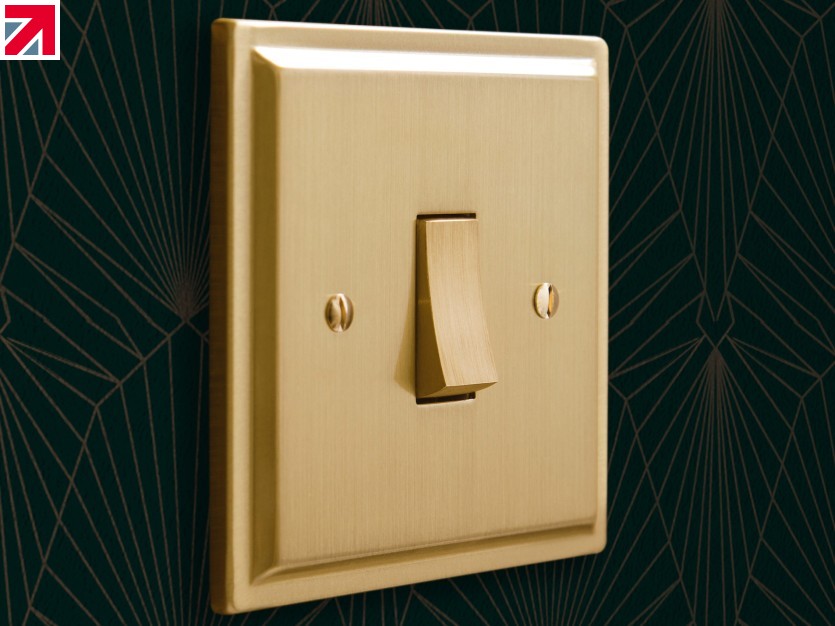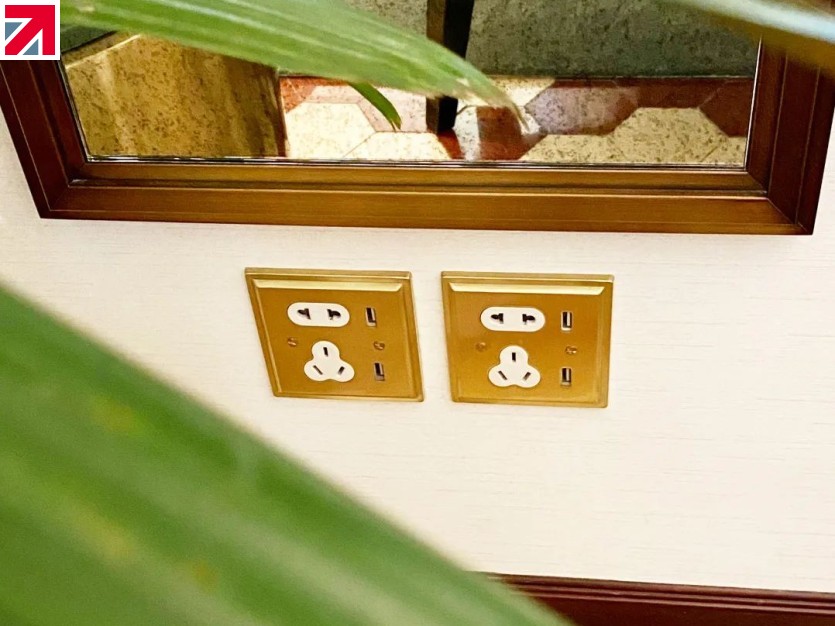 Focus SB's Sheraton decorative faceplate style finished in satin brass was selected by the Harrods Interior Design team for the luxury department store's first quintessentially British Tea Rooms in China, opened in late October 2021 on the first floor of the historic Cha House at the edge of HKRI Taikoo Hui, Shanghai.
Sheraton was specified by the Harrods designers led by interior architect and project manager Claudio Ruvolo, and provided the perfect electrical accessories design solution to complement the striking Tea Rooms Art Deco themed interiors.
Celebrating the Cha House's historical building's architecture and the city of Shanghai together with the heritage of Harrods as an English brand that started as tea merchants in 1834, the stylish interiors offer an innovative setting showcasing European and Chinese craftsmanship.
The Tea Rooms interiors comprise a colour palette to complement the Cha House and its history with upholstery in burgundy red, dark wood furniture, mocha marble cabinetry details and brass metal accents featuring the installation of Focus SB Sheraton light switches and sockets, manufactured and hand finished in-house in the UK.
Duncan Ray, Focus SB's head of strategic partnerships, commented: "It was a privilege to work with Claudio and the Harrods Interior Design team, with our products the first choice for another distinctive luxury British brand growing its presence in China."
Located in the heart of Shanghai, The Harrods Tea Rooms reflect the timeless quality and style of the famous brand and offer a traditional afternoon tea experience with a contemporary twist designed by the luxury retailer's London pastry chefs.
Focus SB's bespoke products are specified for high profile hospitality and heritage projects internationally. Please contact the company to request brochures or to book a UK product consultation. For design presentations in Asia, showroom addresses and international distributor details please visit the export section of the company's website or contact the UK head office.
A history of the Cha House has been published by contemporary lifestyle hotel The Sukhothai Shanghai which offers the venue for exclusive functions.
Find out more about Focus SB on their member profile page here