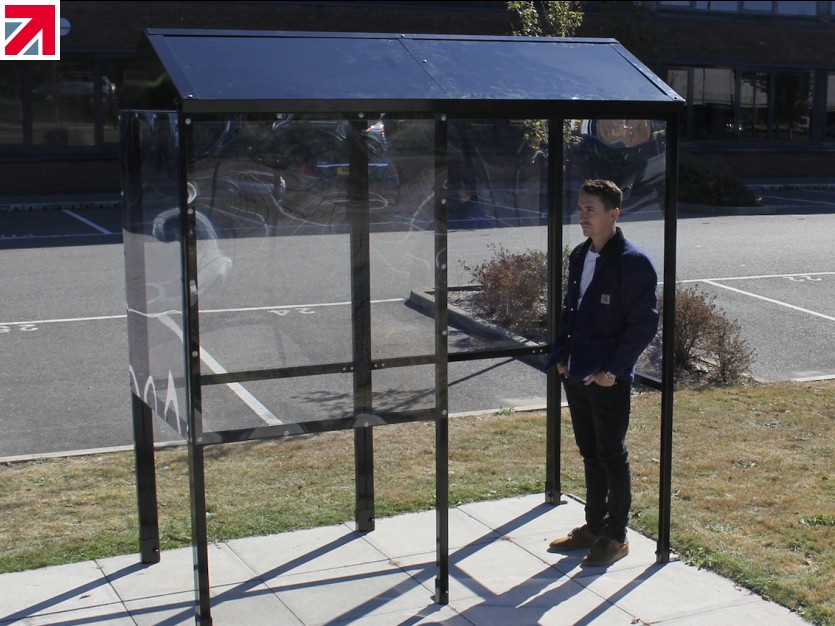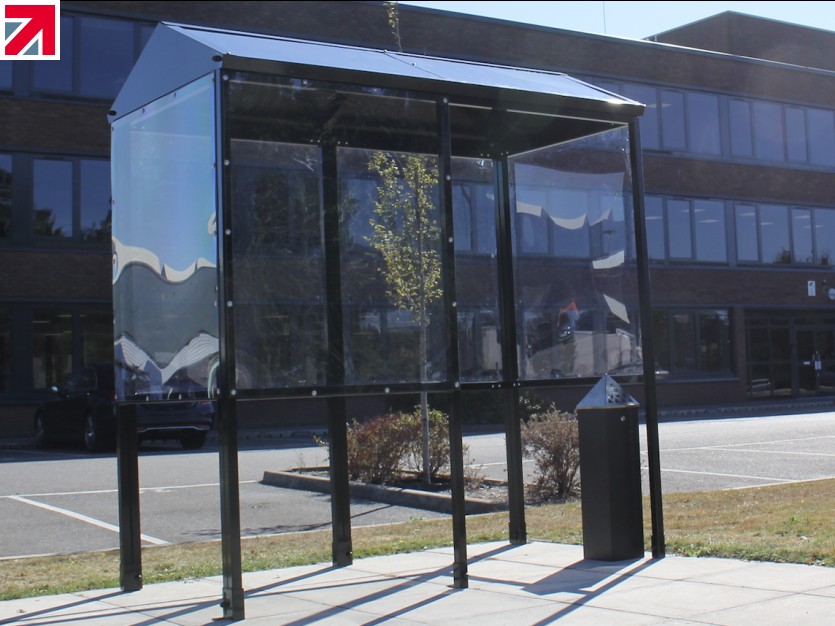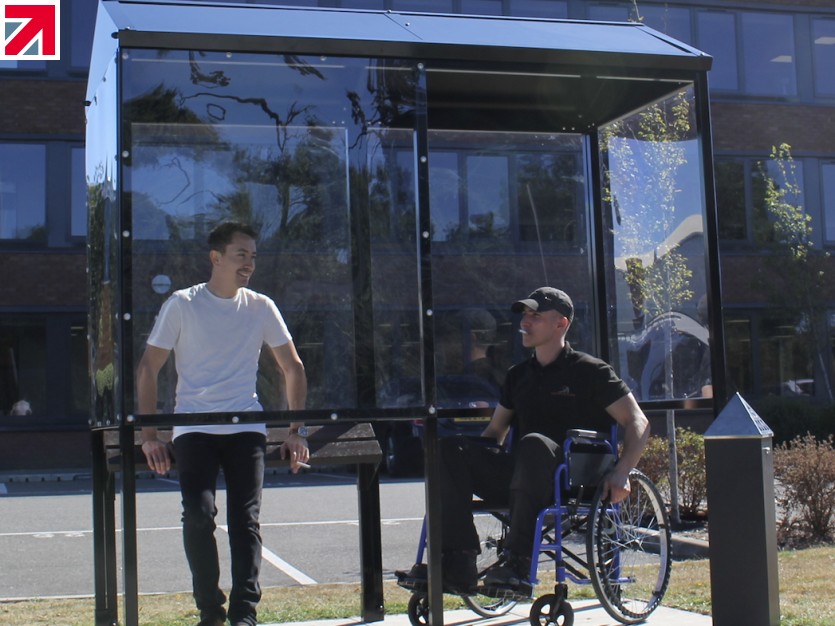 At NBB Outdoors we can provide a wide range of smoking shelters to suit all requirements for your workplace. We aim to meet your needs and offer both standard configurations and a full turnkey supply and installation service. Our variety of smoking shelters can be installed in any shape or size you need, are manufactured with effective drainage, and come with a roof that is made from either UV stabilised high-quality polycarbonate, or aluminium composite sheet. All our shelters come with a 10 or 15 year maintenance-free guarantee, with a service life of 25 years.
You may be wondering why you should provide a smoking shelter for your premises. A smoking shelter is a built structure and installed in a designated area to accommodate smokers in public areas. By providing a covered structure you can help keep people comfortable whilst continuing to smoke at their leisure without imposing any smoking risks on non-smokers. Employers who provide a private outdoor sheltered space for their smokers can contribute to boosting employee morale increasing work performance! A smoking shelter can provide benefit for all smokers and other people visiting in your area, whether it is for a workplace for your employees, public places such as restaurants, pubs, and bars or even retail parks and universities.
The benefits of providing a Smoking Shelter…
· Since the Smoking Ban Legislation is it now against the law for smokers to smoke in any indoor space or enclosure therefore all employers and business owners in public places need to provide a designated smoking areas environment outdoors. By providing a designated place this offers a perfect solution to prevent smoking at entrances or undesirable locations and to allow employers to comply with laws on smoking in public places.
· A smoking shelter can provide all weather protection, protecting against adverse rain, wind, and the sun (UV resistant). Our shelters are made from high quality materials designed with long lasting wall structures and a robust roof coverage.
· Smokers can enjoy their smoking habit without causing any health hazards upon non-smokers during break times, by minimising smoke and fumes they can still breathe fresh air due to the ventilation of the open wall space of the shelter. By installing a shelter outside it creates an accumulation of smoke into one designated place therefore reducing too much dangerous smoke in a public space.
· Reduce cigarette litter and also minimise the risk of fire by preventing fire accidents we can supply a wide range of cigarette bins such as wall mounted bins or free standing bins to dispose of cigarette butts responsibly.
· Creating a designated smoking shelter area can help free up extra space away from building entrances and front of premises for smokers to a comfortable area in their own private space. Also, a well-designed shelter can have environmental benefits to a public space area by improving the overall appearance of your building or property.
NBB Outdoors are an ISO 9001:2008 accredited company, carrying out work to ISO and BS EN standards to guarantee high quality. We can help design and build a bespoke shelter to match your exact needs and can provide a site survey with no obligation to purchase. Call our friendly sales team on 0800 1777 052 to discuss your requirements further, survey your premises and advise on an ideal shelter and location.
Find out more about NBB Outdoors on their member profile page here