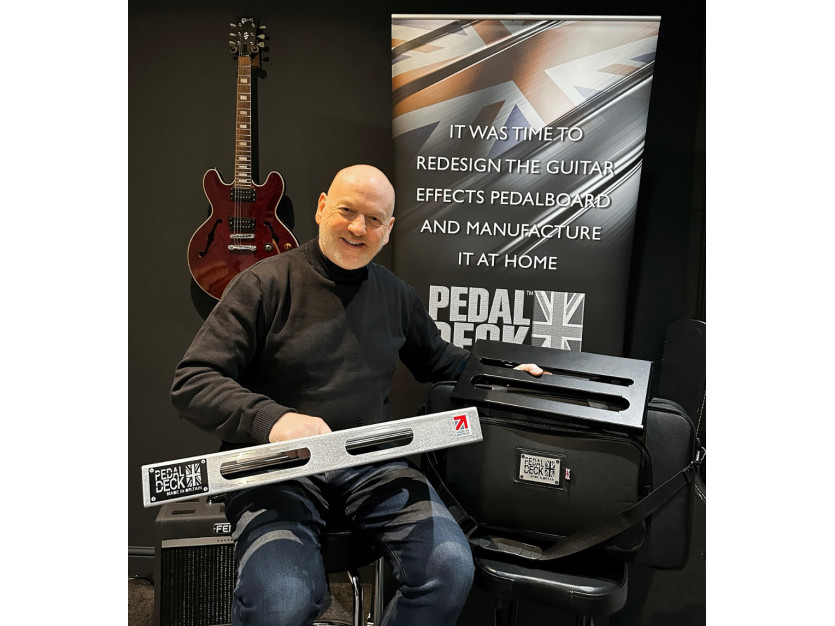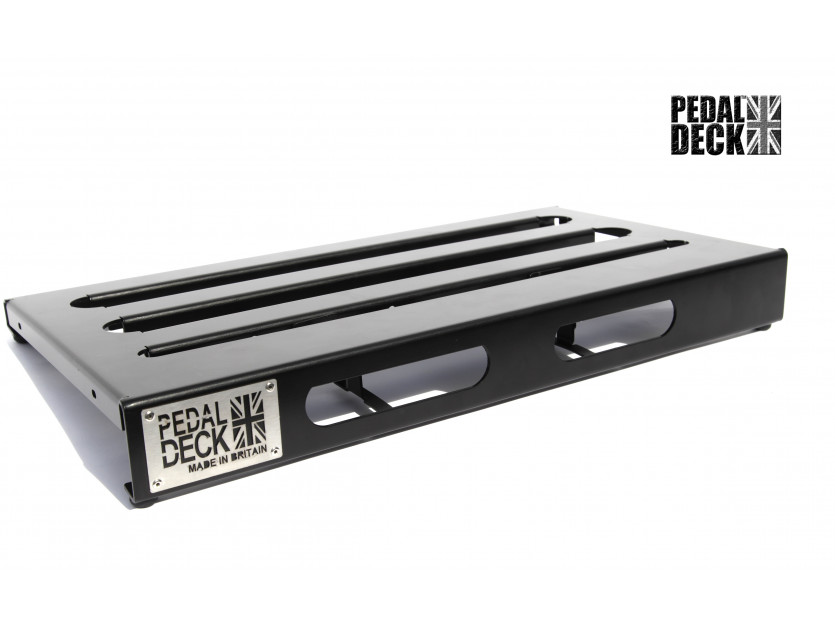 Based Based in Stockport, Made in Britain member Pedaldeck manufactures precision made aluminium pedal boards used by guitarists to install multiple electronic guitar effects pedals.
Established in 2014, Pedaldeck then launched their first series Artist 1 board to the UK which was immediately picked up by British music press and was awarded a 'Guitarist Choice' award. In 2019 Pedaldeck launched their Pedaldeck Tough Bag range, meaning their entire core product range was now Made in Britain, and had the lowest carbon footprint of any competitive volume manufactured pedalboard range in the world.
Their products are now used throughout the world, including the Guitar Tech for Liam Gallagher, to 100's of British guitar enthusiasts and professionals alike, as seen recently with a guest band on the Graham Norton Show.
Steve Willock, Managing Director of parent company ASA Network Limited and Proprietor and Designer for the Pedaldeck Range, said: "Long before I even heard of Made in Britain, our principal marketing mantra for Pedaldeck was built around the Made in Britain message. The British and International markets were flooded with multiple pedal board brands claiming heritage in USA or Europe, but all were made in China, and to a design format that I felt could be practically improved to offer a better experience for guitarists and better designed to improve manufacturing process, thus reducing costs to enable competitive retail pricing against cheaply made imports.
We were also considering embedded carbon in manufacture, transport and packaging, and in 2013 had picked up a news article that stated that a single cargo ship travelling between Europe and China in one year emits as much carbon into our atmosphere as 50 million household cars! I passionately believed that we should be making more and more products in Britain for this reason alone and the Pedaldeck range was one small step on that journey. If we could lower costs of manufacturing through better design to make them competitive against imported goods for something as niche as a pedal board then surely other and larger markets could do too. This is what attracted me to become a member of Made in Britain and as we enter our third year with the mark, we intend to use it more and more as we head toward our 10th anniversary in 2024."
Pedaldeck joined Made in Britain in 2021, and uses the collective mark on their email signature, stationery, website, delivery notes, social media, video content on platforms such as YouTube, and from 2023 they will be adding labels and swing tickets to our retail products for shipping.
Find out more about the company at its members' directory profile here and its website here.