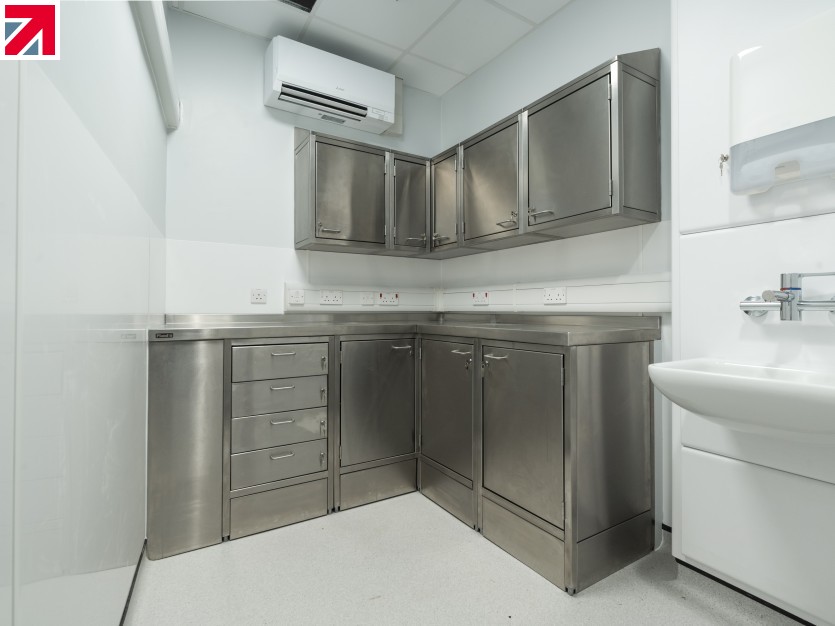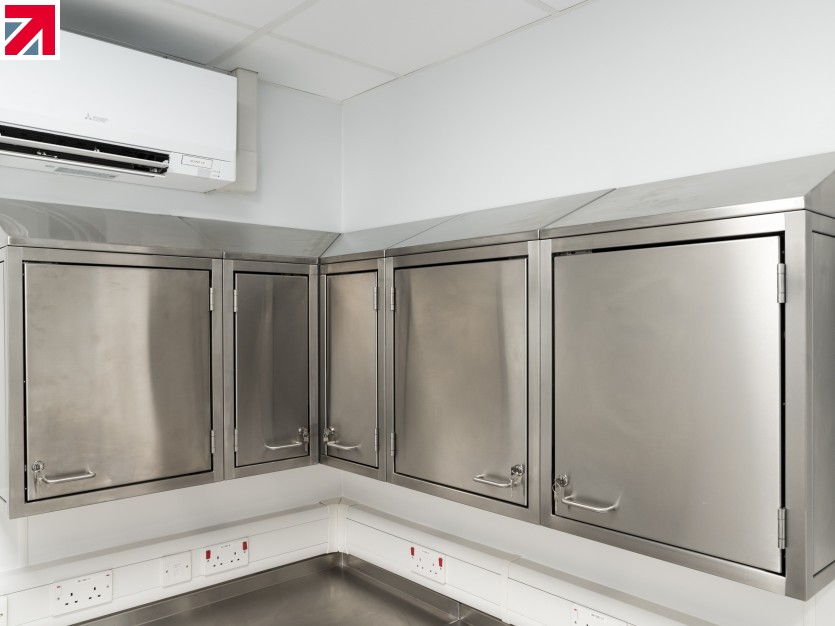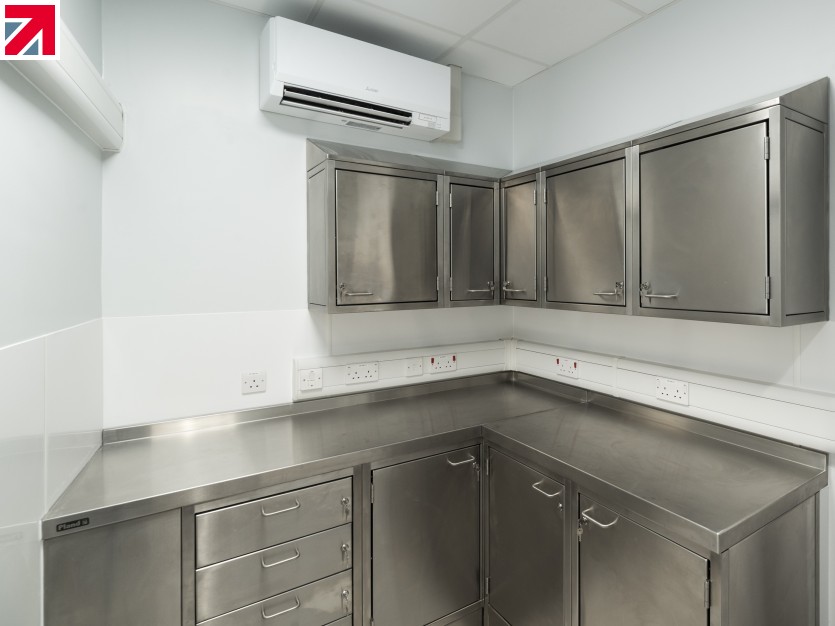 British manufacturer, Pland Stainless, has supplied their stainless steel Planet units for a clean utility room in the MRI suite at The Cumberland Infirmary in Carlisle.
These secure lockable units were supplied for installation complete with stainless steel worktops offering a robust, long term, hygienic solution for the room. Bespoke features included the special sized and angled worktop, the left-hand base unit blanking panel ensuring that the space does not become a dirt trap and the sloping wall unit tops preventing them from being used for storage.
This addition to the endoscopy suite for The Cumberland Infirmary, part of North Cumbria Integrated Care NHS Foundation Trust, was a project awarded to M&O Building Contractors Ltd. The M&O Group undertake many healthcare projects of this type and for The Cumberland it was a newly formed MRI/CT suite.
Mike Peters, Project Manager from M&O Building Contractors commented on the Pland products: "We have installed Pland products on previous contracts and have been delighted at the quality and service. Stainless steel is a perfect material for installing into a healthcare environment, it's really easy to clean and offers a long-lasting solution. Being British-made too adds to the attraction, it's effectively local supply with easy communication ensuring that any issues can be quickly resolved."
Established in 1919, Pland products are designed for the healthcare, sanitaryware, washrooms, laboratory, education, catering, janitorial and secure accommodation marketplaces. Check out their website at www.plandstainless.co.uk or contact on tel: 0113 263 4184.
Find out more about Pland Stainless Ltd on their member profile page here