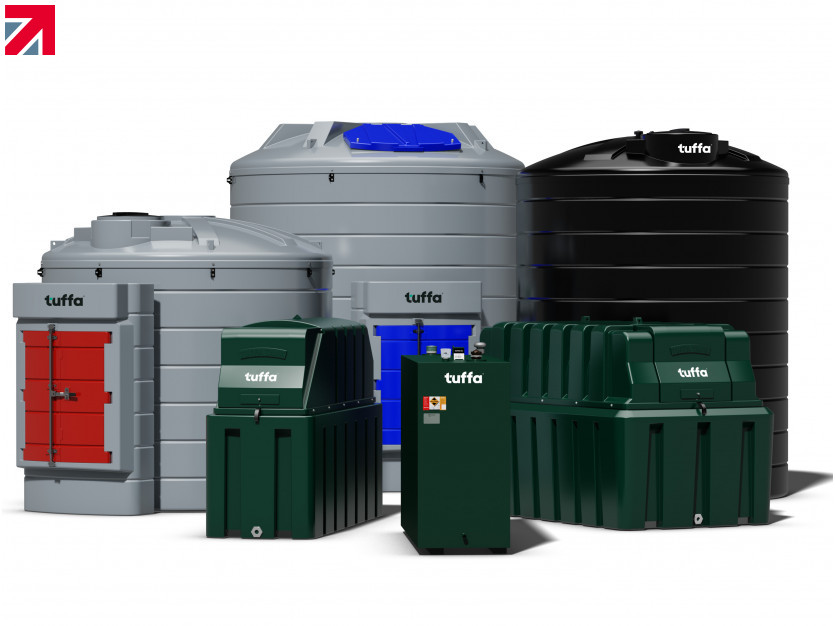 The past two years have been a combination of bizarre, exciting, challenging and professionally nourishing at Tuffa HQ.
Historically our business success has been built around turnkey storage and distribution solutions. Still, over the past 24 months or so, we saw a significant shift, especially where the demands of the chemical industry are concerned.
We are a British manufacturer with a proud history and culture, working from a world-class ISO9001 FPC factory with proven production control systems guaranteeing Quality Control, lead times and compliance.
As you would expect, my daily focus is working on the business and taking the lead role in our ongoing tier-one product development program.
NPI and NPD provide my professional nourishment, especially when working with the petrochemical and industrial chemical industries because of their unique applications and challenges. They demand well-thought-out, well-planned and well-executed engineered solutions. The specifications often include temperature control, insulation, agitators, PH control, and intricate fluid distribution with tank integrity and security front and centre.
Our world is going through a significant shift, with the status quo no longer an acceptable option. We are on board with this shift and are now looking at the benefits of hydrogen storage and distribution, carbon capture and industrial filtration, to name just a few.
My colleagues and I attended the Bremen hydrogen and carbon capture exhibition in October, and it was inspiring to see so many great and unique approaches to fundamentally the same problems. Hydrogen, as you know, needs to be stored under tremendous pressure to be functional, and that alone requires significant design effort and an understanding of the demands placed on any storage vessel.
It was great to speak to so many forward-thinking, intelligent people from a broad spectrum of companies vying to provide the best products, services, and efficient means to resolve a global and growing problem.
We must acknowledge that technology will play a fundamental role in rescuing our planet. Still, we shouldn't lose sight of proven technology, systems, and processes.
An example would be the differing approaches between mainland Europe being earlier adopters of B100 fuel rather than the UK's continued HVO and B20 biofuel approach.
France, in particular, appears to be adopting B100, pure crop oil such as rapeseed, rather than HVO, which refines a waste oil product. The decision to adopt the pure crop route is a little surprising, especially as you consider the concerns around food production not meeting global demand.
According to the GLEC framework, HVO offers around a 64 per cent reduction in emissions. Still, Neste, a company that appears to provide the majority of HVO in Europe, and Prema Energy in the UK can achieve up to 90% emissions reduction compared to fossil diesel with their HVO.
According to a report by the well-respected Ecoinvent Association, CFRP technology is an option for several industries and OEMs. Carbon fibre offers the highest tensile strength with a low coefficient of thermal expansion and EMI shielding, making it robust and fit for its purpose for high-pressure applications. CFRP is a technology we continually investigate and will almost certainly become an inherent factor in our bespoke activity.
Bespoke solutions, an overly abused term to give hubris to the smallest of projects, now represent a significant part of our business in the steel and the large rotomoulded landscapes with storage capacities as high as 100,000 litres.
More and more of our bespoke work utilises our seamless rotomoulded plastics because of their designs' inherent quality and integrity. Factor in the tier-one ancillaries, long-life engineering materials and security; you can see why the rotomoulded option makes sense for many of our customers.
Specifications, as you will appreciate better than most demand that we manufacture precision storage & distribution systems. Our bespoke solutions can incorporate temperature control & agitation with complex control and monitoring systems designed to integrate seamlessly with your people, project, plant & equipment, factoring in its application, environment and, importantly, your budget.
We have a unique and collaborative approach to the work we proudly do within the petrochemical sector. We offer all the design and modelling in-house, removing previous points of failure and unforeseen design errors before manufacturing and reducing time to manufacturing significantly. The time savings notwithstanding, our design approach allows us to work with the specialist customer rather than for them.
An in-house project manager is assigned to work with you through every stage of the process, gathering all of the intelligence and a granular understanding of the project's purpose.
With this information, we build a project plan, carefully selecting best-in-class materials and supply chains, giving an entire audit trail and the most efficient manufacturing plan. We produce seamless rotomoulded vessels with best-in-class polymers, tier-one ancillaries and a concept-to-completion strategy.
With the skills, technology and scientific approach we enjoy in the UK, we can achieve great things together. I look forward to working with you soon.
Find out more about Tuffa Tanks on their member profile page here