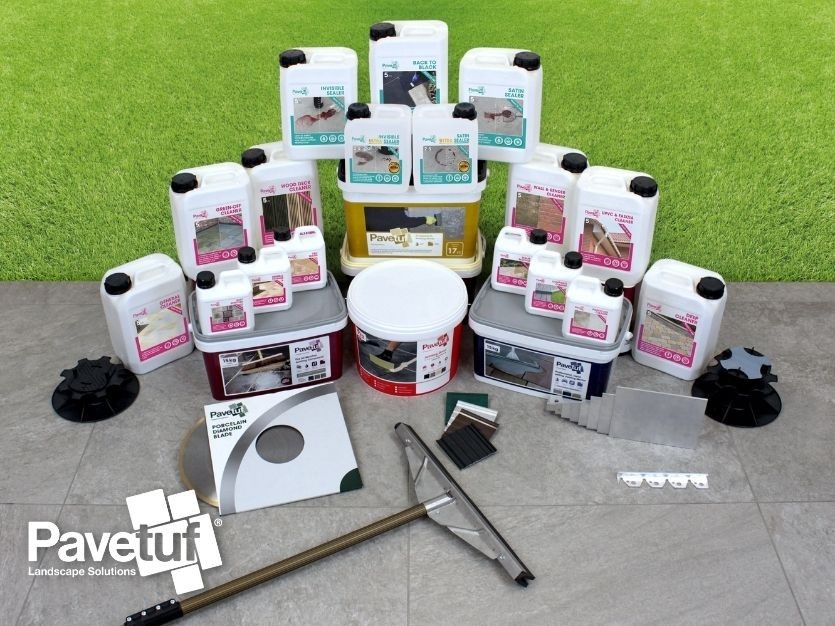 Manufacturing Pavetuf Jointing Compound at purpose built facilities in Doncaster, South Yorkshire: Talasey Group joins Made in Britain.
Talasey Group was founded in 2004 as Natural Paving Products Ltd. As the business grew, the Company introduced new product brands including Pavetuf Installation & Maintenance Products, Vitripiazza Porcelain Paving, Luxigraze Artificial Grass & Piranha Composite Decking just to name a few. Natural Paving Products was no longer the right name to represent the wide range of landscaping products offered, so in 2017 it became the Talasey Group, with Natural Paving becoming a brand the group still offers. The Company says that their Jointing Compound is very popular amongst landscapers in the UK and USA alike. A sister company, Natural Paving USA offers 2 colours of the compound, which is regularly exported to the USA, and is proving a popular jointing method for American Hardscapers. Talasey Group are proud to be an official partner for the Band Of Builders charity, and have committed to donating 5p from every tub of Pavetuf Jointing Compound to the cause, who work to support people in the industry who have fallen on hard times.
Malcolm Gough, Group Sales & Marketing Director, said "At Talasey we have a great team that take so much pride in their work, Made in Britain fits perfectly with our company ethos and we are proud to display the logo like we take pride in building Britain back."
Talasey Group will use the Made in Britain mark on their websites and social media as well as in printed literature including brochures, leaflets and on the tubs of Pavetuf. Find out more about the company at its members' directory profile here and its website here.