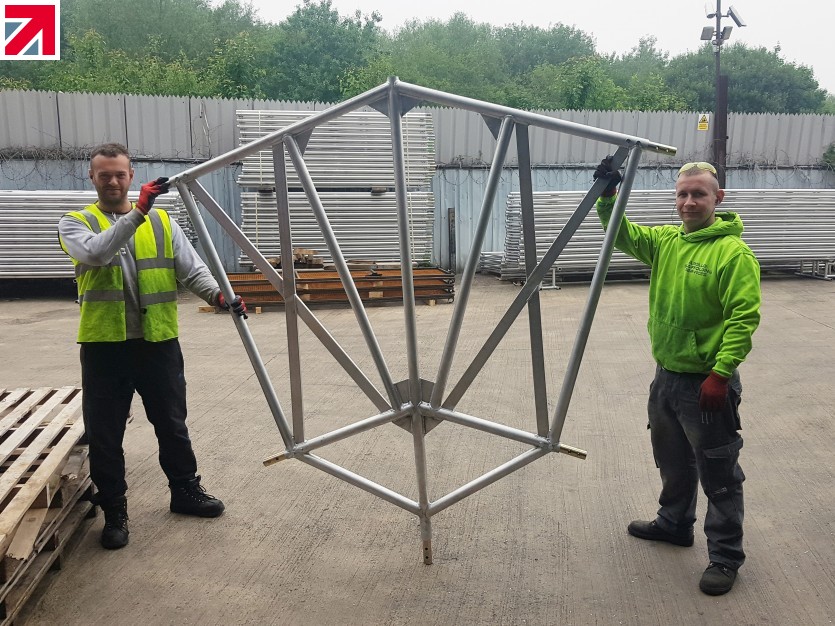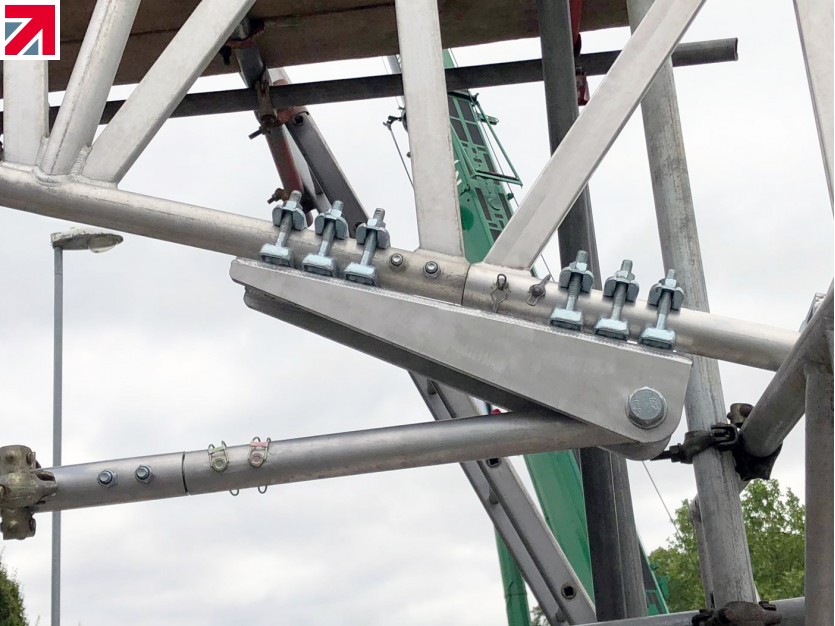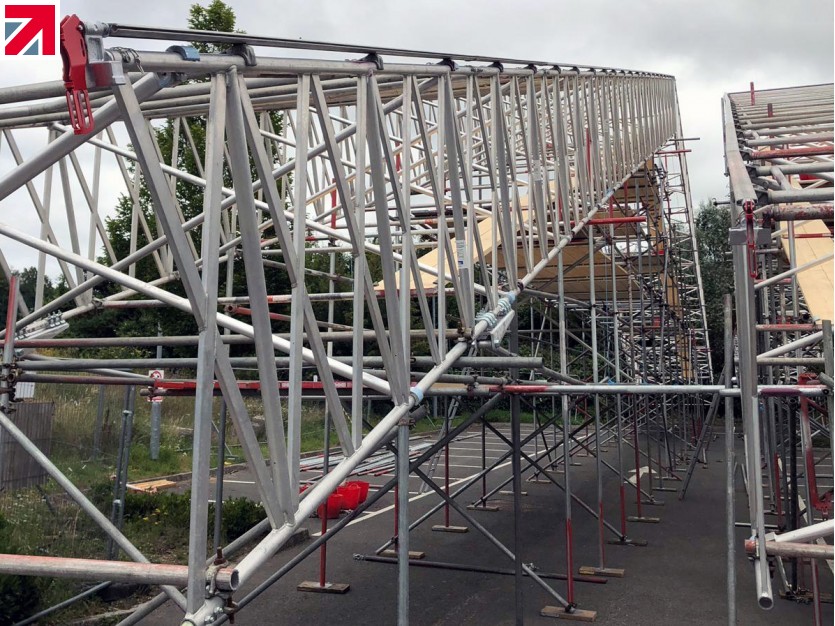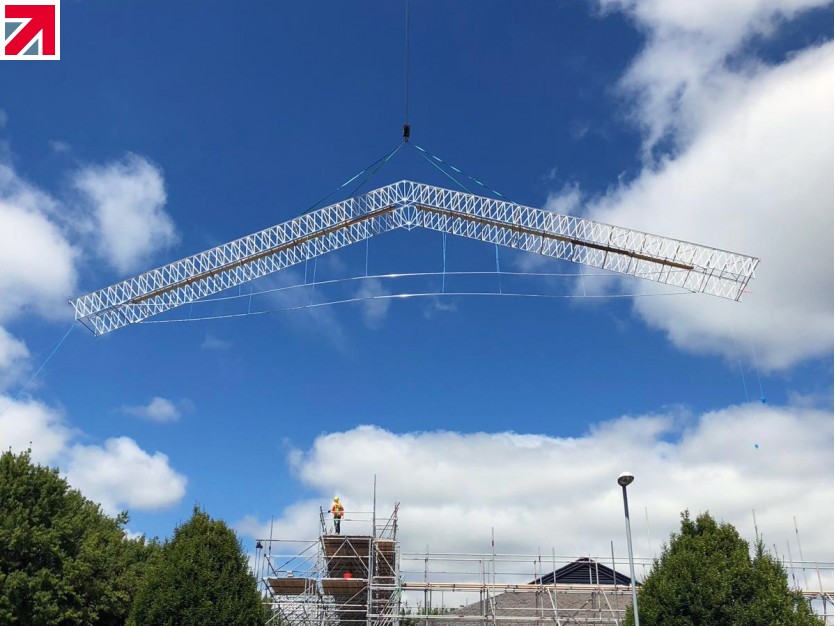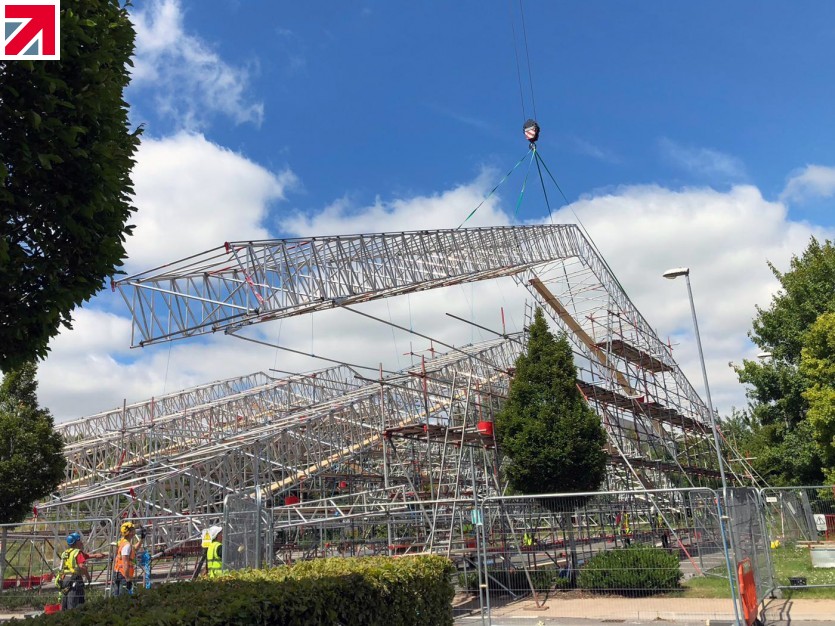 Apollo Scaffold Services manufactured the 1300mm X-Beams which formed the UK's largest temporary roof installation.
The Tidworth and Bulford infrastructure framework formed part of a £15 bn plan to improve the living and working accommodation facilities at two army camps in England so that soldiers returning from demanding operations receive the quality accommodation they deserve.
Contractor Ideal Scaffolding Southern Ltd. required a weather-proof temporary roof structure measuring 52m long by 42m wide to allow unhindered all-weather access to the buildings being worked on.
As this temporary roof required an unsupported span of 38.5m in its centre section, Ideal Scaffolding turned to their scaffolding supplier George Roberts Ltd., who in turn turned to their scaffolding manufacturer Apollo Scaffold Services Ltd.
Because of the large span requirement, Apollo advised the use of their 1300mm deep X-Beam – a first for both George Roberts and Ideal Scaffolding.
Supported by calculations provided by Alan White Design, the Apollo 1300mm X-Beam proved easily up to the job and led to Apollo designing an 18-degree Ridge Beam and bespoke Brace and Tension Bar system specifically for the project.
At the time of its installation, the temporary roof at Tidworth was the longest unsupported span of its type anywhere in the UK.
Find out more about Apollo Scaffold Services Ltd on their member profile page here