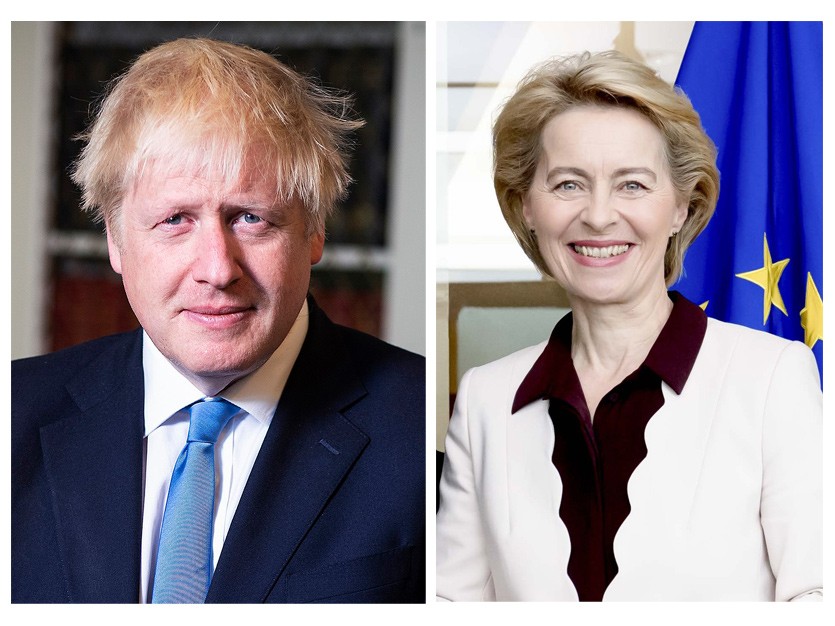 THE UK has reached an agreement with the European Union over a zero tariffs trade deal that will come into force tonight, 31 December 2020.
Announcing the UK-EU Trade and Co-operation Agreement Prime Minister Boris Johnson said, "This ambitious agreement, carefully judged to benefit everyone, is the first the EU has ever reached allowing zero tariffs and zero quotas. We will preserve the immense benefits of free trade for millions of people in the United Kingdom and across Europe."
Details of the agreement can be found on the government website, here. There is also information for businesses and individuals on what the changes, from tomorrow, 1 January 2021, will mean to them.
Mr Johnson went on to say, "The UK is, of course, culturally, spiritually and emotionally part of Europe. This agreement provides for close and friendly cooperation with our neighbours in all the many areas where our values and interests coincide. It is my fervent hope that this treaty, rooted in Britain's sense of itself as a proudly European country, will help to bring people together and heal some of the divisions created by the referendum over four years ago.
"The responsibility now falls on our shoulders to take full advantage of the freedom of action our country has regained. Next year will be our opportunity to show what global Britain can do, reasserting ourselves as a liberal free-trading nation and a force for good in the world."
European Commission President Ursula von der Leyen said, "At the end of successful negotiations I normally feel joy but I feel satisfaction and relief. Parting is such sweet sorrow. To all Europeans, I say: it's time to leave Brexit behind. Our future is made in Europe."
John Pearce, chief executive of Made in Britain, said, "Securing the deal for the future of trade with our nearest and largest trading block, the European Union, was welcome news to everyone that cares about the manufacturing industry and the UK economy.
"There will be some new hurdles and risks to trade with the EU that weren't there before, and many small businesses will have to get up to speed quickly with changes to customs declarations or regulations.
"With 80 per cent of our members making products ready for export, Made in Britain will be doing all we can to signpost where to find helpful information from government, and we will be providing expert advice on rules of origin and provenance marketing as we have done throughout 2020. We are also developing a virtual trade mission programme to reduce the risks involved with taking your product abroad for export for the first time.
"Members of Made in Britain won't be facing this new trading relationship with the EU alone. They have the support and the increased visibility of more than 1500 other manufacturing businesses to help see them through this transition to trade outside the EU."
Tony Danker, director-general of the Confederation of British Industry, said, "This will come as a huge relief to British business at a time when resilience is at an all-time low. But coming so late in the day it is vital that both sides take instant steps to keep trade moving and services flowing while firms adjust.
"Firms will immediately study the details, when they can, to understand the implications for their companies, customers and clients but immediate guidance from government is required across all sectors.
"Above all, we need urgent confirmation of grace periods to smooth the cliff edge on everything from data to rules of origin and we need to ensure we keep goods moving across borders.
"The UK has a bright future outside the European Union and with a deal secured we can begin our new chapter on firmer ground."
You can download the UK-EU Trade and Co-operation Agreement summary document here.