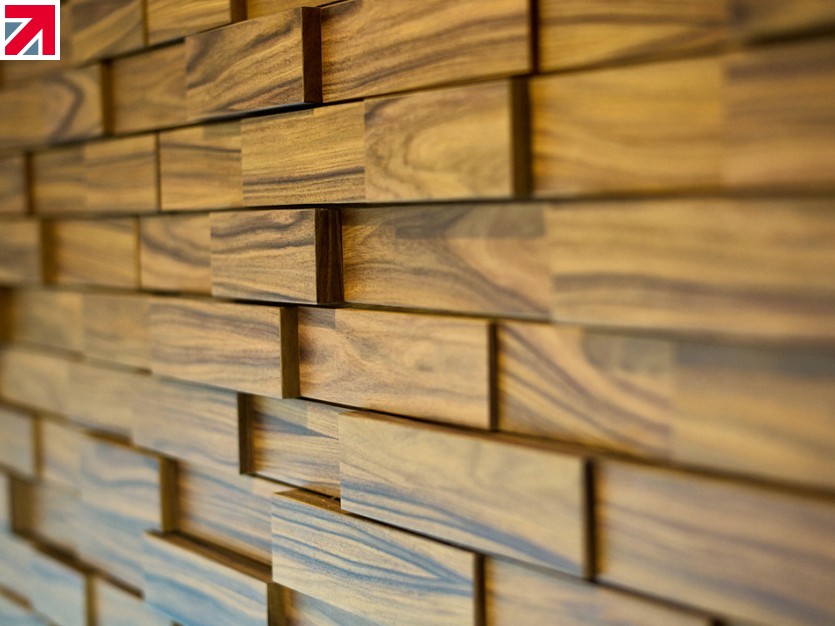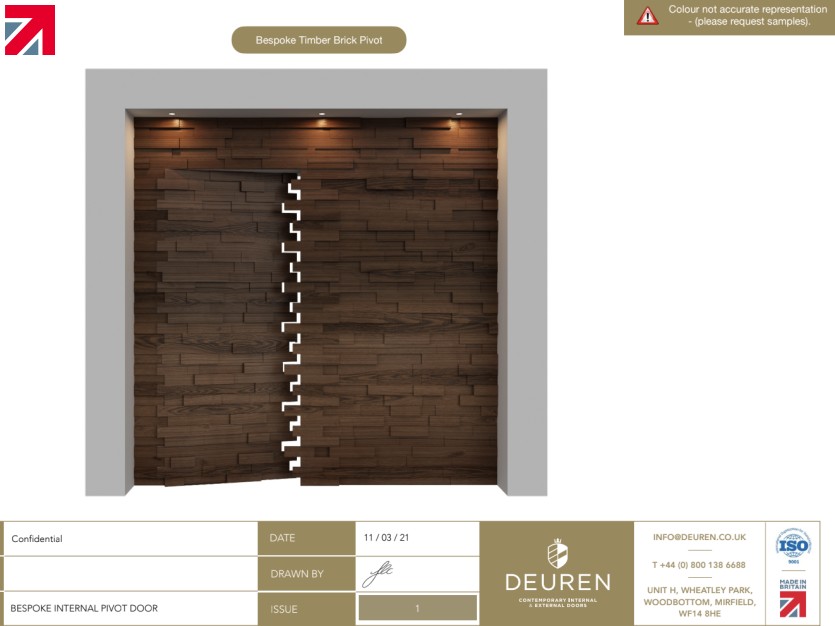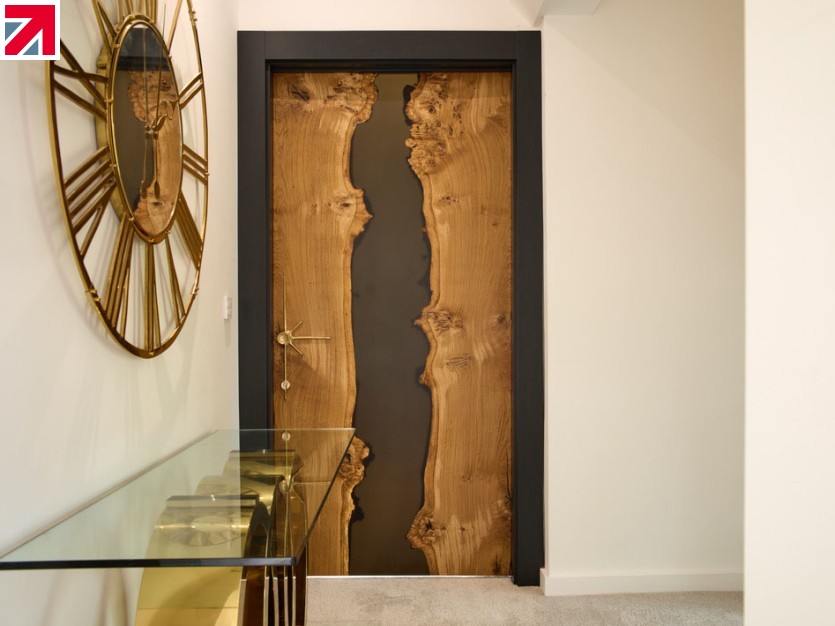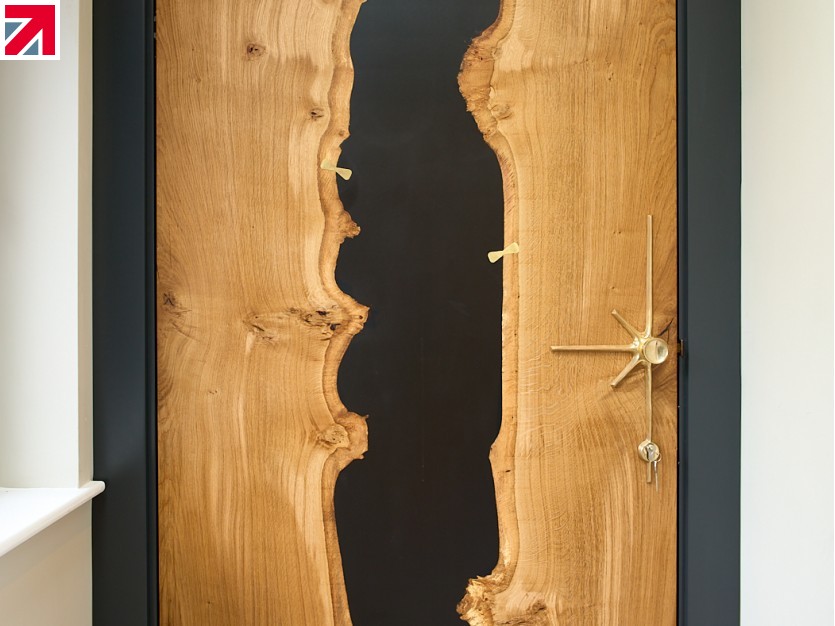 Our client wanted a variety of exceptionally designed bespoke doors to be talking points around their new build. As an experienced and well-reviewed bespoke door manufacturer, Deuren was selected to complete these exciting doors, using its wealth of creativity to produce truly remarkable focal points in key areas of this home.

Firstly, we designed and manufactured a wooden puzzle-inspired wall with a built-in secret door. This innovative pivot door can be opened in both directions and almost vanishes into the matching wall when closed.

Our next task was to manufacture a solid wood and resin door to follow the 'living edge' style of furnishings. Using pippy oak as the main material with a central waterfall of resin, we manufactured an artistic and almost sculptural piece for the upper hallway. This artistic piece was finished off with a unique handle by UK Manufacturer Phillip Watts Design, making it a perfect talking point to frequent visitors.

Being a UK manufacturer, the Client was able to see some of the production in progress, allowing them to be a key part of the decisions on materials and finishes. Deuren openly invite their clients to come and see the factory in Mirfield to give them the reassurance that we live up to our Made In Britain accreditation.
Find out more about Deuren Ltd on their member profile page here