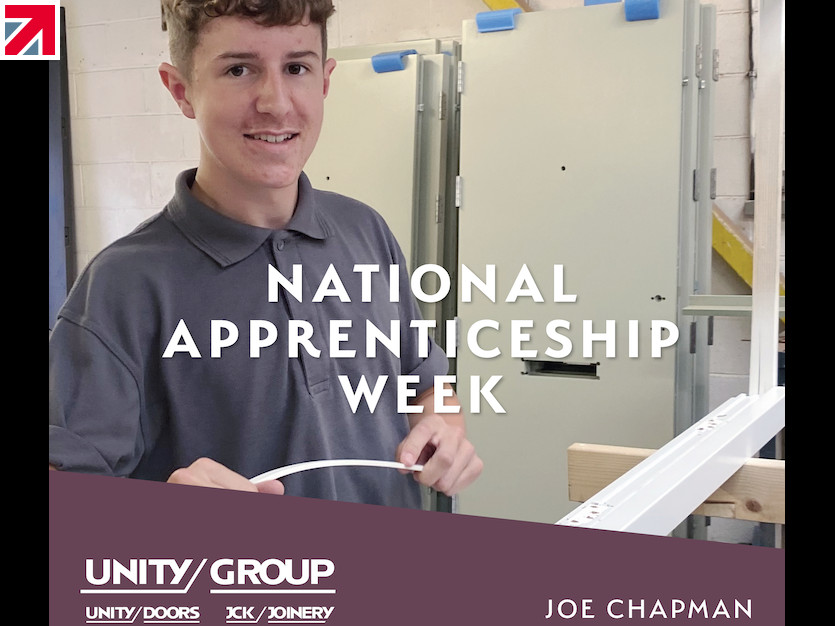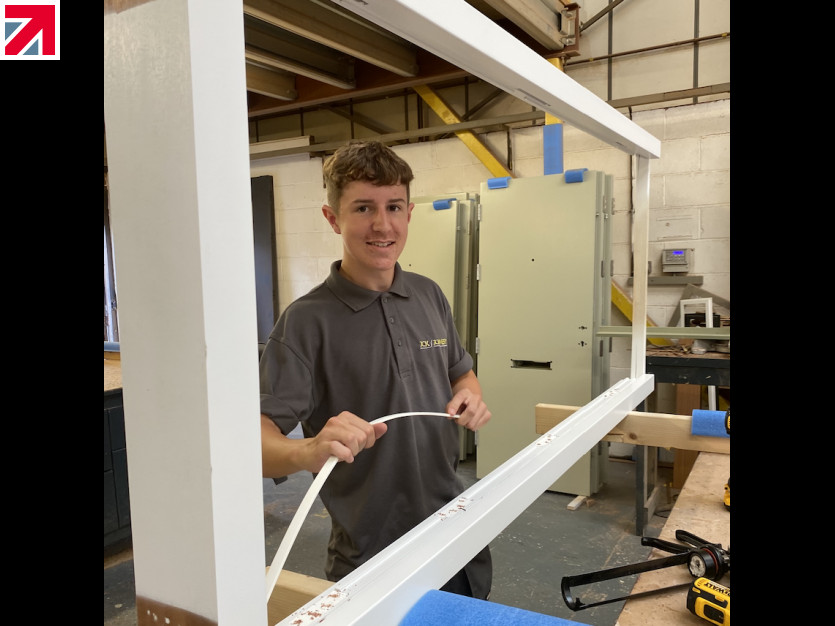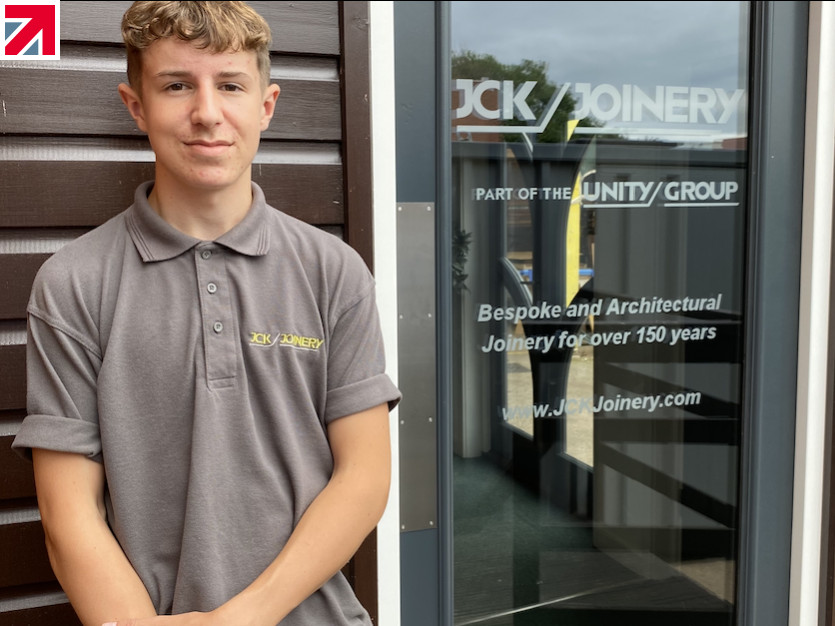 UNITY GROUP SUPPORTS NATIONAL APPRENTICESHIP WEEK
At Unity Group we're supporting National Apprenticeship Week, by celebrating the achievements of our very own apprentice, Joe Chapman...
Thank you for taking the time to talk with us again Joe and to update us on your progress.
Hi Joe, nice to speak with you again. How's everything going?
It's going really well thank you. College has started properly now, and so I'm really enjoying progressing both there, and here in the workshop.
How do you feel you've progressed over the past few months?
I don't really like bigging myself up, but I think I'm progressing well. I definitely feel more confident using the joinery tools and I feel I can work on a job on my own now.
That's rewarding, seeing a project through from start to finish.
That's great. Tell me a little about the kind of projects you're working on.
Well they're much more complicated and more involved than those I was working on last year, for sure. Currently we're completing some bespoke timber doorsets and I've been tasked with doing the letter-plates, which are quite tricky, and I've also been enjoying the more intricate bench hand joinery, such as joints and also marking out. Although sometimes this adds a little pressure. It's got to be right!
How often are you at college Joe?
Well I'm pleased that it's more regular now. I am there every Monday. I like the balance of learning there and then being hands-on in the workshop. I feel this is the best place to learn, actually doing the work.
Do you want to showcase your college. What's the name and the course?
It's Leicester College (Freemen's Campus) and it's Level 2 Carpentry and Joinery. I'm in the first year of a 2 year course and in the end, I'd like to attain Level 3 and be a fully-fledged Bench Hand Joiner.
What have you been doing outside of work Joe?
Well I still like to keep active, and love being outside in the country and fishing. But I've also been keeping myself busy working on projects at home. I've totally revamped my bedroom and built some shelves and wardrobes. All using the skills I've learned during my apprenticeship.
That's fantastic Joe, maybe I'll put an order in.
Don't forget to send me some photos.
Lastly Joe, it's been a while since we've had any 'singing' videos from the JCK team, are you ready to pick up the gauntlet?
Not likely! I'll leave that to the others! I'm a better fisherman than I am a singer.
Haha. Well said Joe. Thanks for your time once again and good luck with your apprenticeship.
Joe, we're so proud of how you're doing; you're such a pleasure to work with. As an extra surprise, we caught up with your Supervisor, Steff Trent, who had this to say:
'Joe has settled in very well and is improving every month. He listens and applies himself well and is picking up valuable skills. He's sure to be a strong asset to the business.'
Keep up the excellent work Joe, until next time.
Follow Joe's story on our website.
Find out more about Unity Doors Ltd on their member profile page here