ExiLED Emergency Exit Sign
Manufactured by P4 LIMITED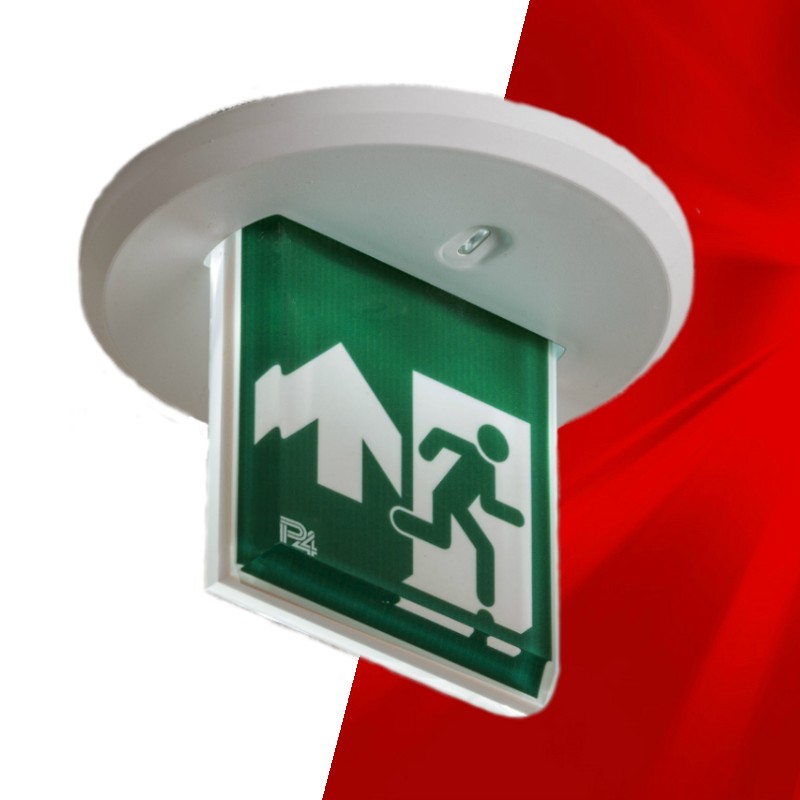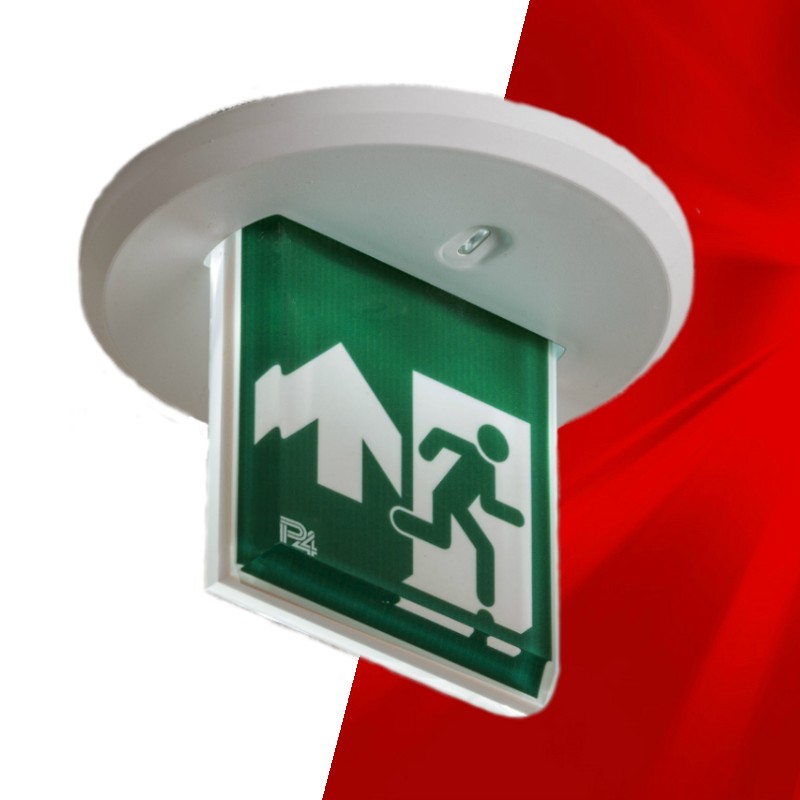 Product Buying Options
Additional Sales Information: info@p4fastel.co.uk
Product Description
Simple, discreet, recessed or surface mounted interior edge lit sign luminaire. Suitable for either ceiling or flag wall mounting, ExiLED sign luminaires are easily integrated into modern décor.
High intensity white LEDs provide low energy illumination of the attractive double sided legend blocks.
Available for use as both mains powered information signs and emergency lighting signs, the emergency lighting versions may be of Fastel Standalone, Fastel Link or Fastel Wireless operation. Fully compliant with the requirements of BS EN 60598-2-22, ExiLED sign luminaires are suitable for viewing distances up to 13 metres.
KEY FEATURES AND BENEFITS
• A compliant, stylish yet discreet sign
• Ideal for circulation areas where larger sign luminaires appear unsightly
• Styled to complement the P4 Quatrum luminaires
• Full automatic, self-testing LED self contained models
• Available also as LED mains or static inverter versions
• All models comply to BS EN 60598 and all emergency lighting versions to BS EN 60598-2-22
Applicable Product Categories
Manufacturer Profile
P4 LIMITED
Building & Construction / Lighting
Other products available from this manufacturer