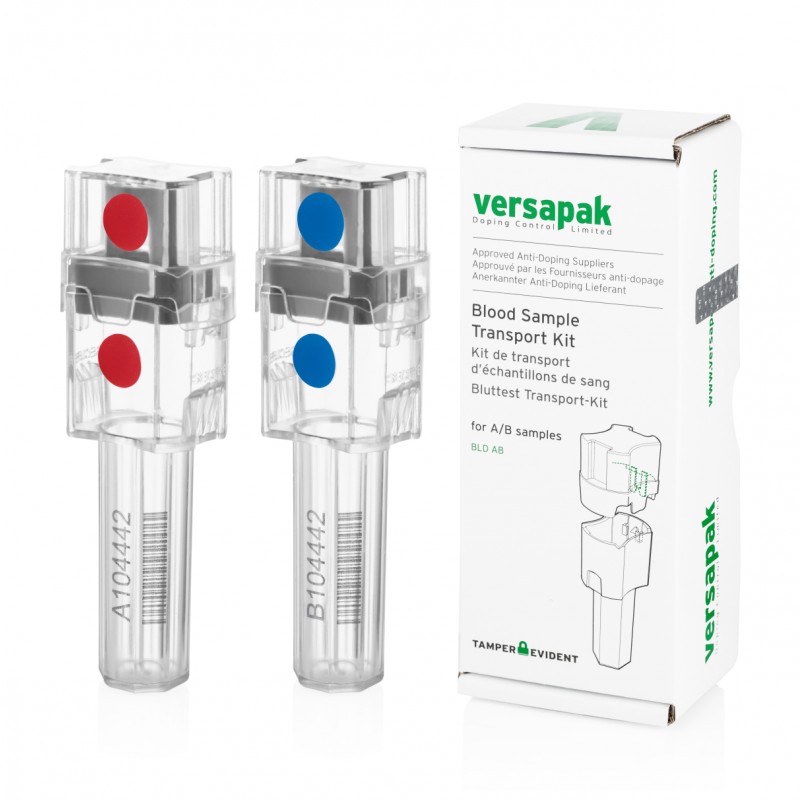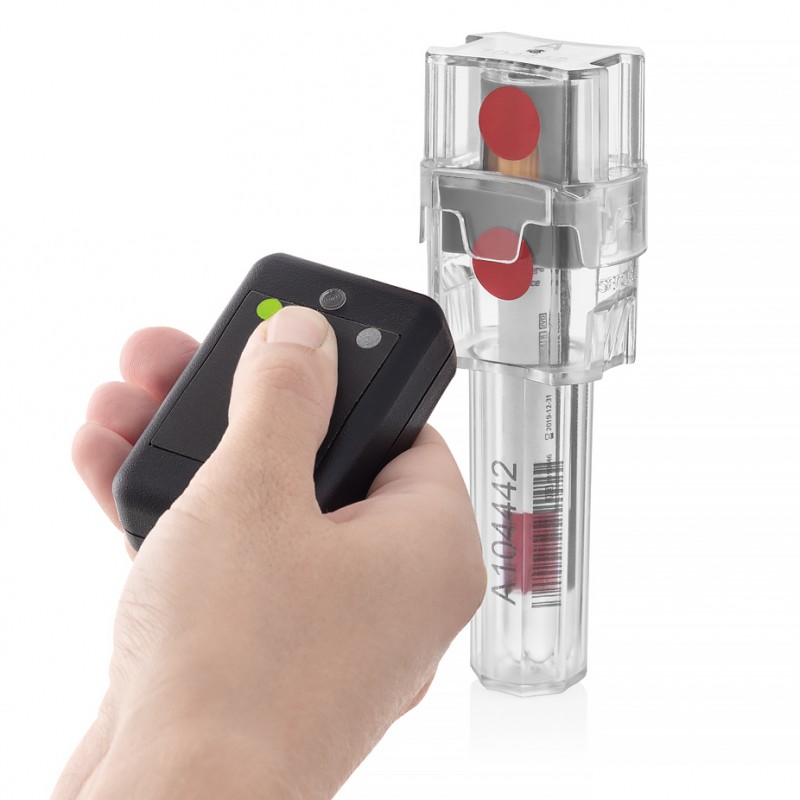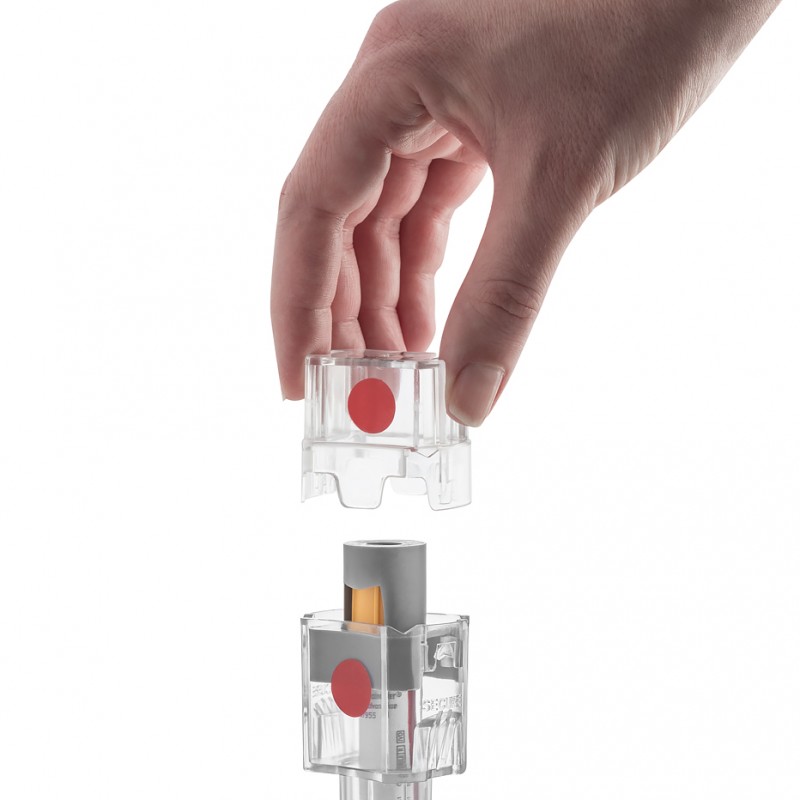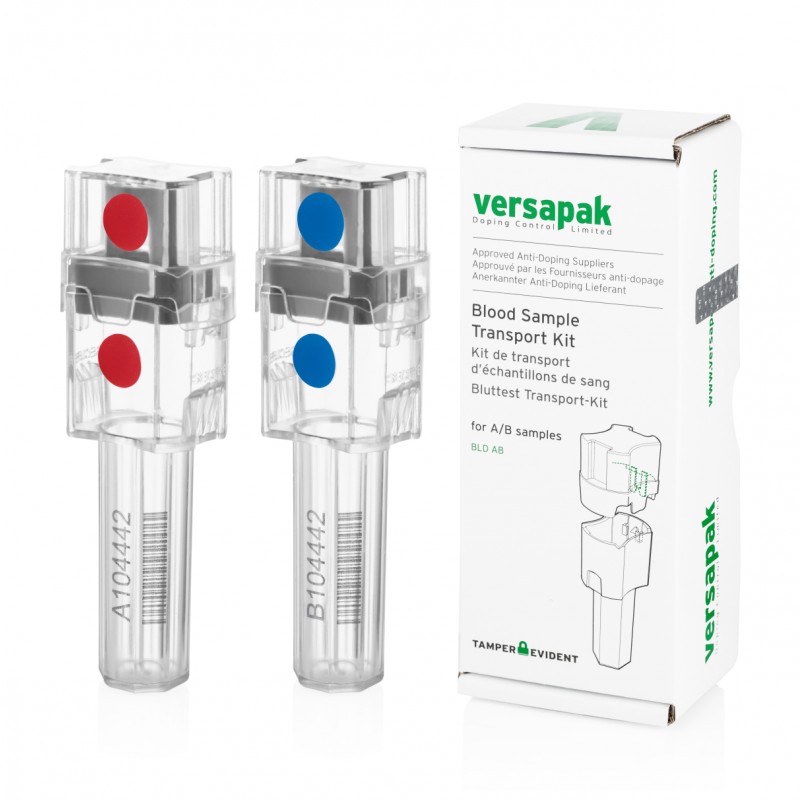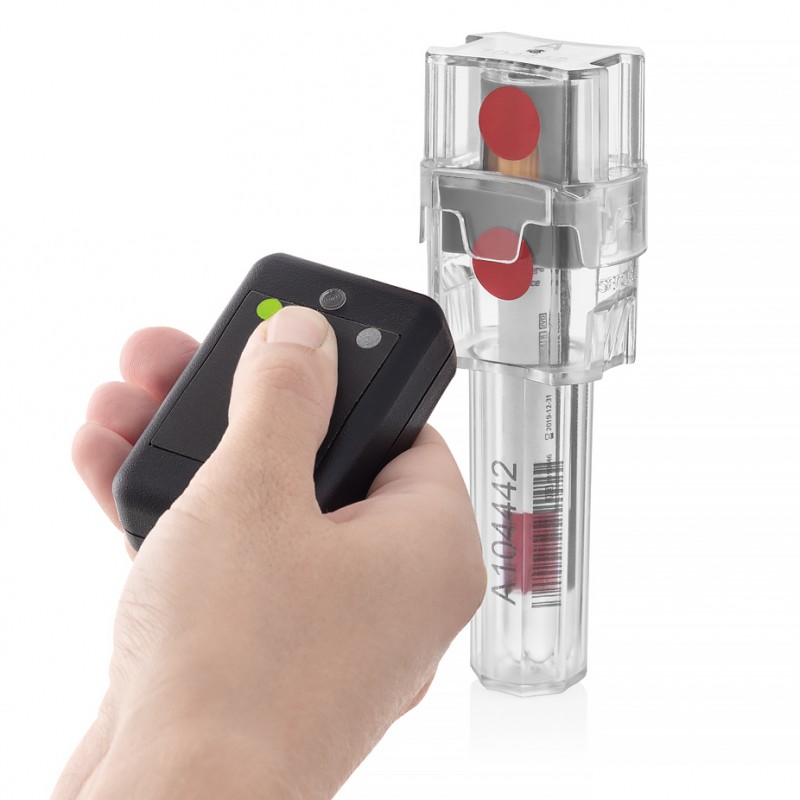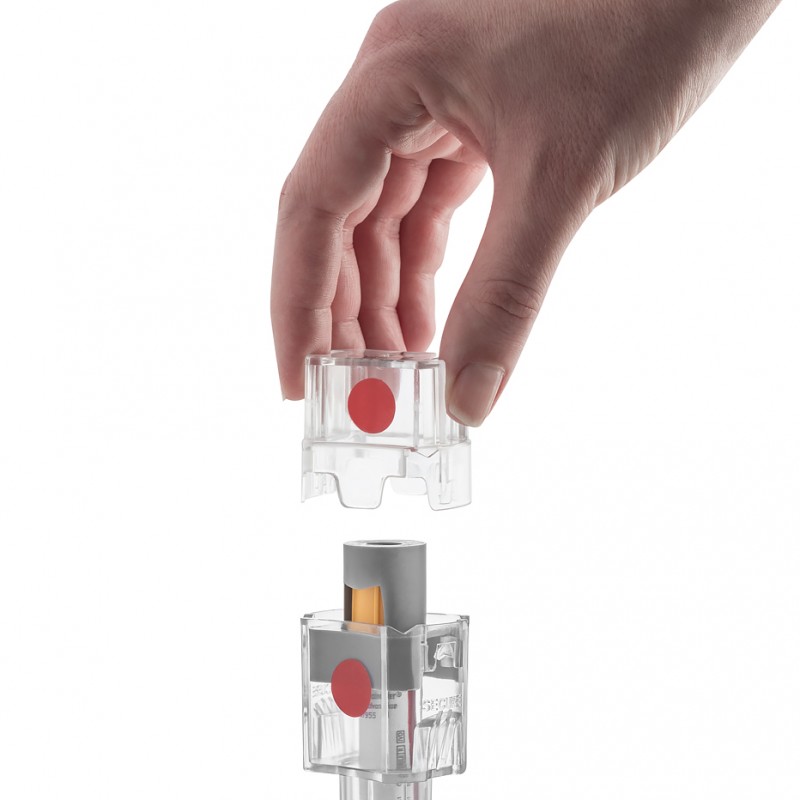 Product Buying Options
Additional Sales Information: Versapak Doping Control Solutions are used by Anti-Doping Organisations worldwide for the storage and transportation of athlete samples, prior to testing and evaluations. Contact our sales team to ask about the purchasing of our products.
Product Description
Our A/B Sample Kit is used for the safe storage of athletes' blood samples for A and B testing, and the secure transport of those samples between the collection point and the laboratory.
Easy to use and completely tamper evident, the Versapak A/B Sample Kit is suitable for both blood serum and whole blood analysis. (For Biological Passport, see our Blood Sample Transport Kit for Biological Passport (BLDBIO)).
Supplied in a small card box, each Kit contains two security container bases and two lids. Colour coded red and blue for A and B samples, each Kit is uniquely numbered with matching numbers on all Kit components and a corresponding barcode on the canister body. Labels printed with matching barcode and numbers are supplied, and can be affixed to the Vacutainer® (supplied separately).
The security containers are closed by simply clicking the lid into place. The blood sample is now protected against tampering and can be safely transported to the laboratory. A small watertight bag is supplied containing an absorbent pack.
The Kit is opened at the laboratory by breaking the tamper evident lid. This can be achieved with the aid of an Opening Tool. Replacement lids are also available for re-sealing security containers in the laboratory.
Applicable Product Categories
Manufacturer Profile
Versapak Doping Control Ltd
Engineering / Plastics
Other products available from this manufacturer