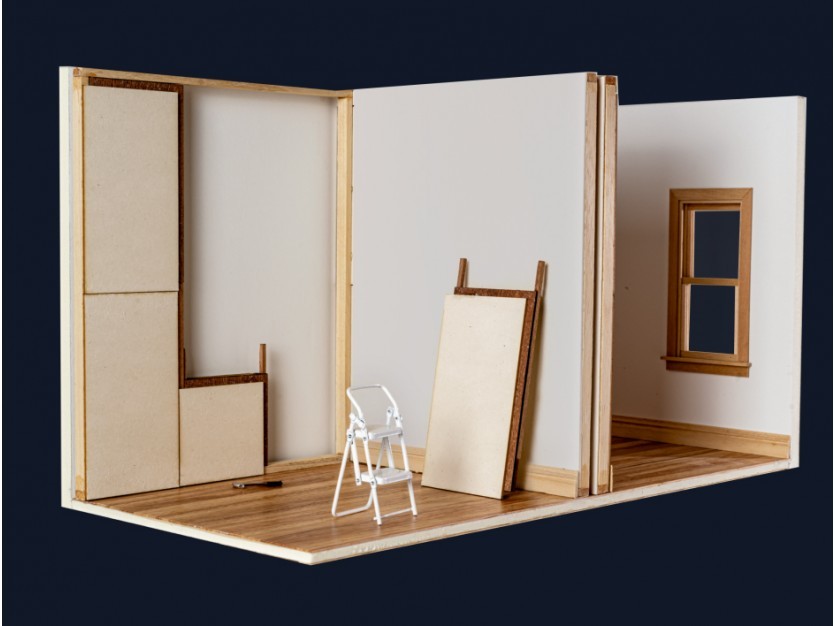 Acoustic modular wall system that is patent protected, part E compliant, prefabricated and portable, and manufactured in Hertfordshire: Akustak®, by Mute Soundproofing®, joins the Made in Britain organisation.
Akustak® is a start-up, formally launched in June 2020, on receipt of their UK Patent. Akustak® says that it is prefabricated and portable, transforms interior wall construction into a rapid process of assembly; from 15 m2/per hour, whilst delivering outstanding airborne sound insulation performance. Designed for materials optimisation and off-site construction, Akustak® eliminates waste, during manufacture and installation. Moreover, its unique demountable form, facilitates recovery and reuse, at the point of deconstruction. Prior to launch, Akustak was selected by the UK Green Building Council for Innovative Start-up membership, on the basis of its sustainability credentials. The product was recently specified by ENGIE, to acoustically insulate the ExCel District Energy Centre; a flagship project for a newly launched product.
Oliver Mendelsohn, director, said "Joining the Made in Britain organisation, means being part of the country's resurgence in ingenuity and innovation, which is more pertinent now than ever."
Akustak® will initially be using the Made in Britain mark on their website. Find out more about the company at its members' directory profile here and its website here.