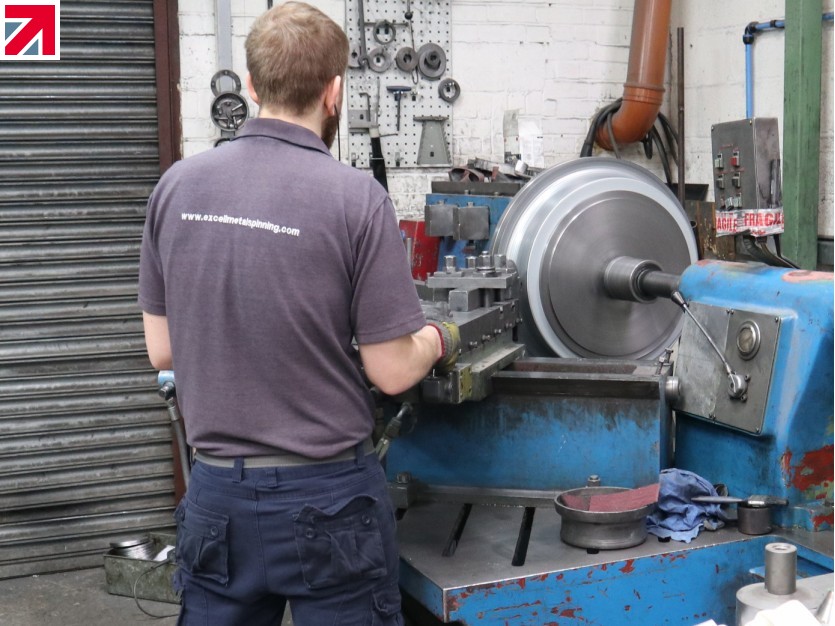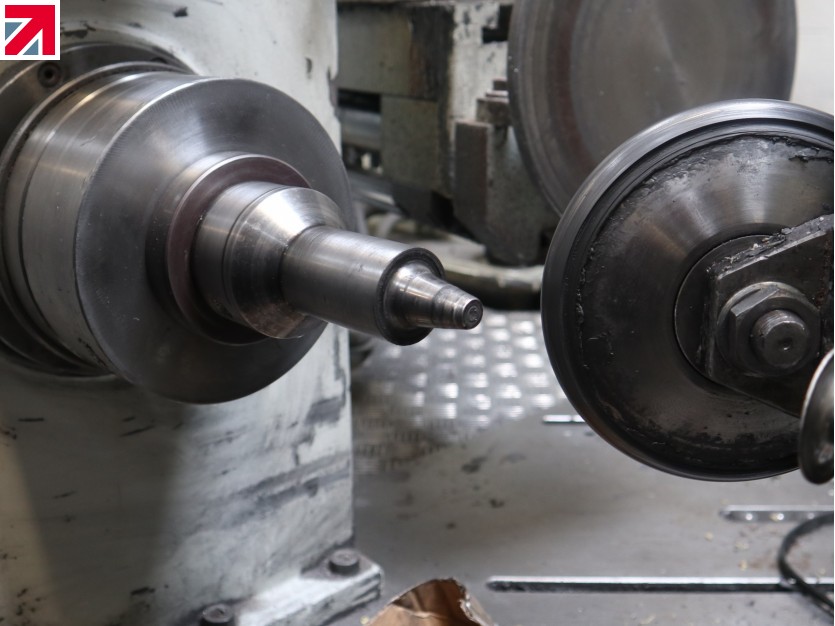 We are pleased and excited to announce that Ben Waldron will become the Wellbeing Officer at Excell Metal Spinning. Promoting and supporting the culture of wellness for all within the organisation.
What is a Wellbeing Officer?
Ben will play a vital hands-on role within the organisation, to assist in enhancing the wellness of all personnel, promoting a positive mental attitude within the work environment.
Let's Talk About Ben
Ben's appointment as Excell Metal Spinning's Wellbeing Officer is fantastic news for the organisation. I wanted to talk to Ben to find out a bit more about him and what he is looking forward to in his new role.
Ben has been a valued employee at Excell Metal Spinning since April 2011, his skillset revolves around hydraulic metal spinning, he is a master of dual-wielding joysticks that guide and form some of our largest, heavy-gauge work. In recent years his calling has been drawn towards the CNC department, programming our fleet of CNC metal spinning lathes and working, teaching the CNC operators valuable production information.
This revelation was spotted by the Directors of Excell Metal Spinning, and their mind was made up. The positively, patience and ability to listen, made Ben the person that could harness the responsibility of becoming a Wellbeing Officer.
Mental Health Awareness Week
With Mental Health Awareness Week (May 10 - 16) focusing on nature, I sat down with Ben to find out how we can connect with nature in our working environment. Ben suggests reading through Mental Health Foundation's top tips on their website. The tips include; finding nature wherever you are and taking the time to use all of your senses to connect with nature.
With these tips in mind, I took it upon myself to find nature at Excell. At the back of our factory, there are some large trees from the neighbouring housing estate. On my lunch break, I went to explore these surroundings. Closing my eyes, I could feel the breeze on my face, hear the leaves softly rustling and even a bird or two going about their day.
What amazed me about all of this was how close it was to our factory, yet through a little concentration and time to reflect, the day's stresses of work-life had all but evaporated, leaving me with a clear mind, rejuvenated for the afternoon's tasks ahead. Five minutes out of my day is all it took, no distractions, no opening up or forcing something to happen. It was just me, a breeze, and the trees.
With the help of Ben, we are going to be asking other employee's at Excell to try similar experiences to see what might help them. Everybody is different, people see and experience things in different ways, but to nurture this and positively facilitate wellness is exactly the type of challenge Ben is relishing.
From the whole team at Excell, we are looking forward to the positive impacts this can have on both our working life and even our home life.
Find out more about Excell Metal Spinning Ltd on their member profile page here