Bilston based COPPER TUBE manufacturer Mueller Europe Ltd are celebrating their fourth year of MiB membership with the launch of a new, year-long marketing campaign focused on the fact that British-made copper products can be sold successfully around the world in the highly competitive wholesale plumbing sector. The world-class plant makes copper tubing in multiple sizes, supplying 1000s of installations around Britain and exporting to more than 20 countries.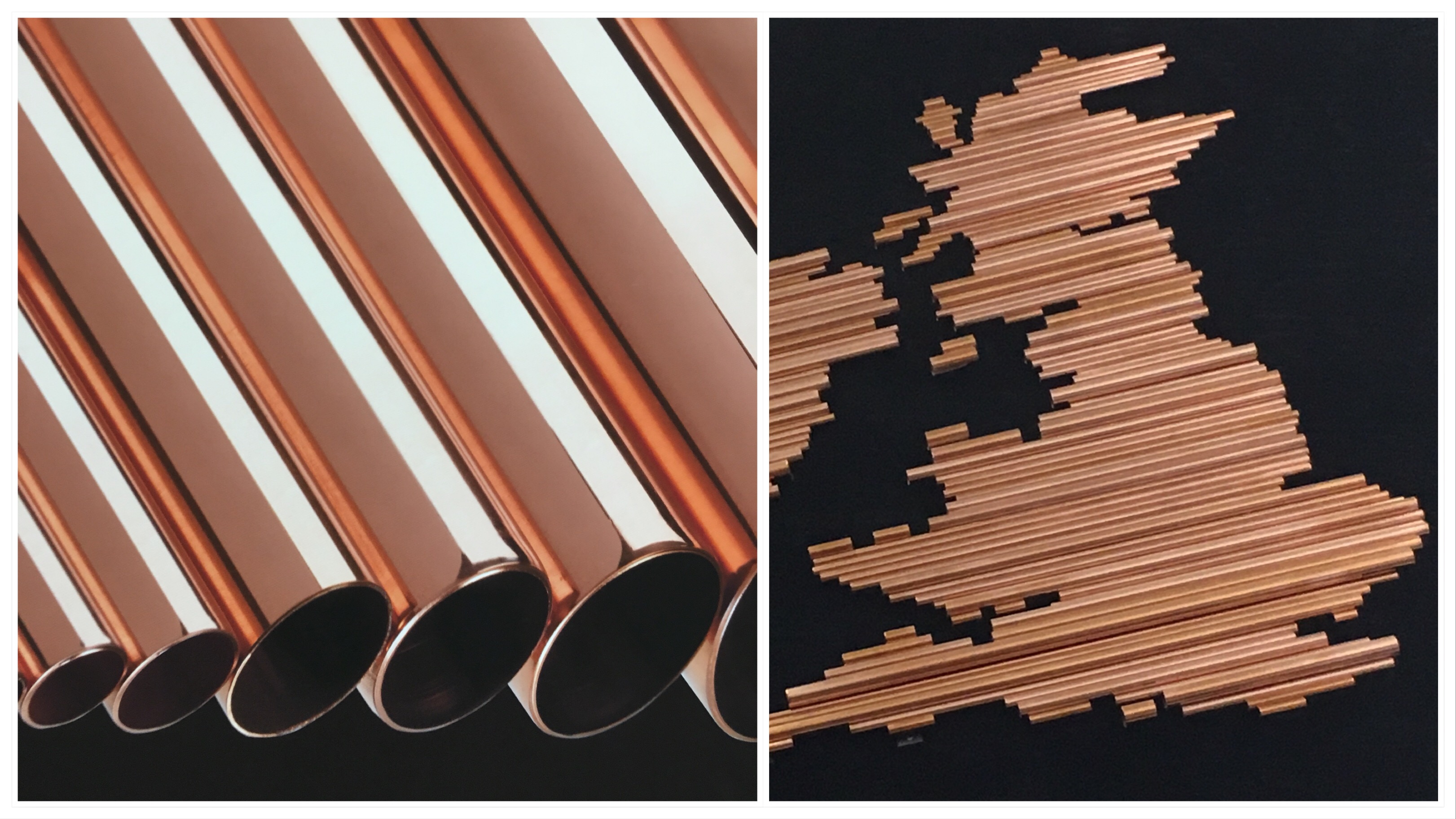 The Marketing team want to convince the whole supply chain to talk about their branded copper tube as the best & only copper tubes Made in Britain.
"We want everyone buying and specifying premium quality copper tube to know that only when you ask for a product Made in Britain, do you actually receive a product manufactured at our plant in Bilston, West Midlands. Plumbing Installers & merchants in the supply chain trust our Wednesbury & Yorkshire brand names and the legacy they bring, but our Made in Britain heritage is what we want people to think about when they choose to buy a product at their local dealer or wholesaler." Andrew Surtees | Sales Director.
Mark Millerchip, Head of European Operations is equally optimistic about Britain's trading future and the growing importance of buying products made in this country.
"We have to keep reminding our network of suppliers, buyers, specifiers and other stakeholders that there are more reasons right now to buy British-made than there ever have been. We have invested $100million in the plant since 1997 which is why its now very proudly world class in every sense.
Paul Smith | Manufacturing Director at the plant is responsible for maintaining the world class standards the business is famous for.
"People don't stop to think about the long list of benefits there are to buying Copper tube made in Britain. If one of our customers wants to speak to me here at the factory, I'm more than happy to take their call. We have so many reasons why buying from here is better for everyone, not least because you know where we are, who we are and who to speak to if there's a problem. You can't always do that when you're buying something manufactured abroad."
Mueller Europe Ltd are really proud to be amongst the first members to sign the new Made in Britain Code of Conduct. It brings together all the values the organisation shares with other MiB manufacturers, with the emphasis on what makes them all such great businesses - safety, quality and reliability of delivery across the UK and overseas.