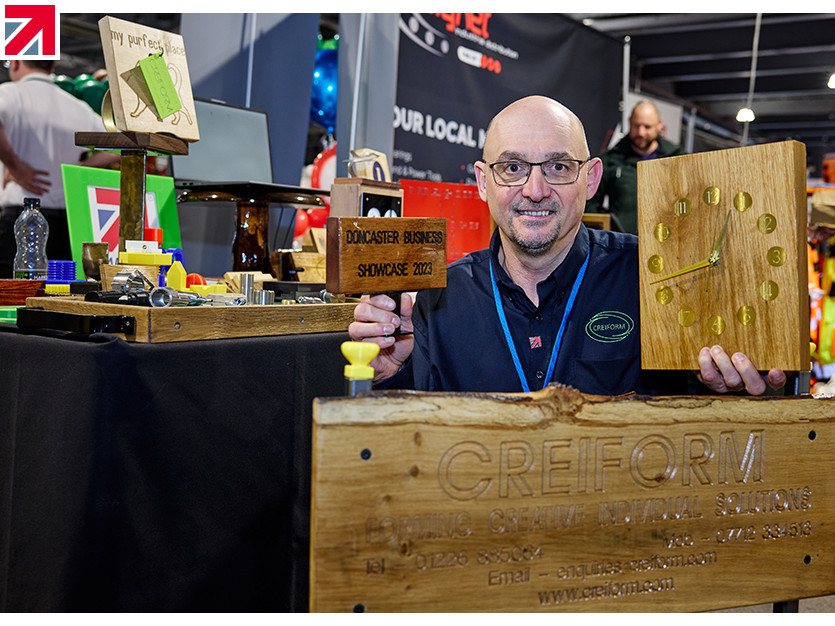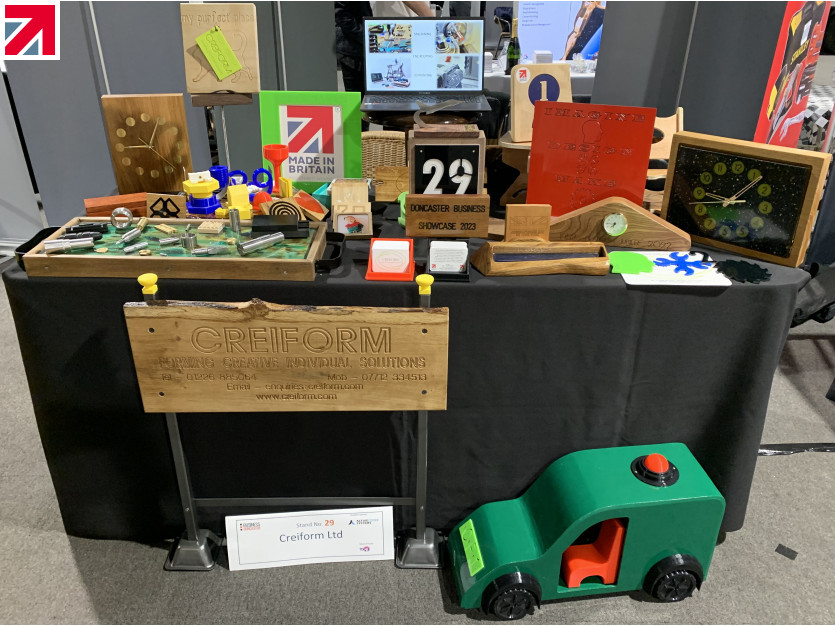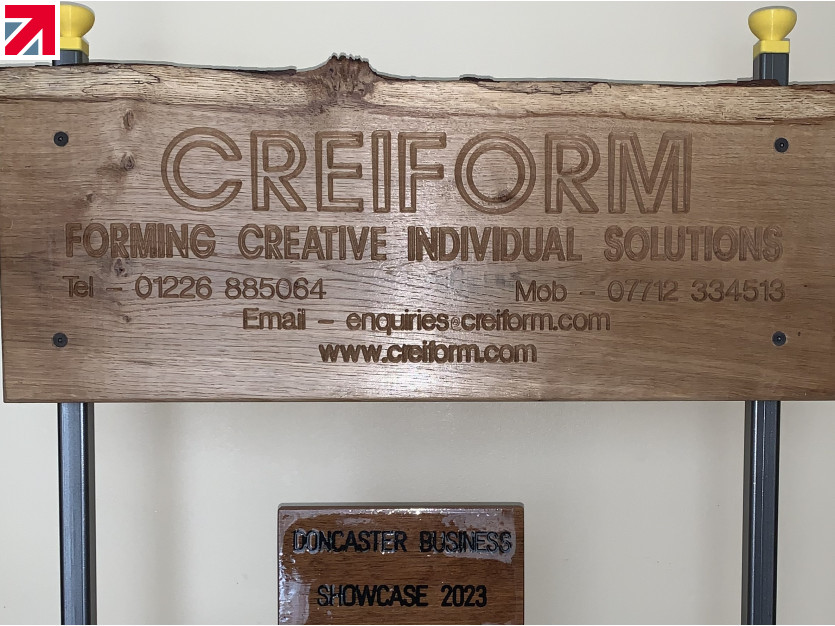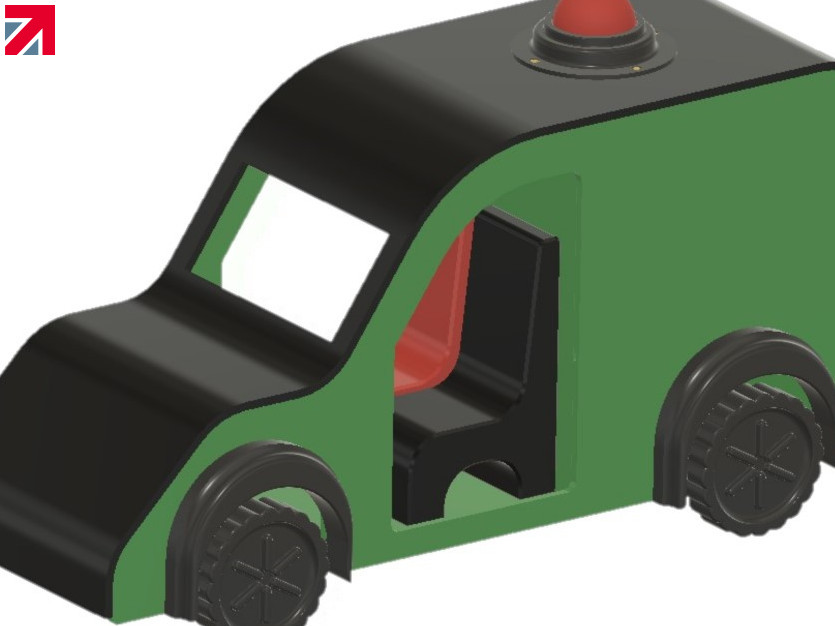 Creiform Ltd recently completed a succesfull first exhibition at the Doncaster business showcase at Doncaster racecourse , where we we were proud to exhibit for the fist time as a member of the made in britian organisation. We spoke to many exhibitors and vistors who all were compimentary of the bespoke products we design and manufacture and were supportive of british manufacturing. Interesting discussions, events and advice from a wide range of exhibitors.
Creiform Ltd are a small family run business located close to Sheffield with a passion for british manufacturing.
We provide Quality and Bespoke design & manufactured products and sub contract services on a one off or small batch basis from our small workshop, utilising in-house processes including but not limited to machining, welding, fabrication, CNC routing/Carving/Etching, Laser Etching, 3D printing, Resin casting, Composites & Traditional Joinery manufacture .
We work in all kinds of materials and combinations to produce unique items in Metals, Plastics, Solid Wood, MDF,Composites and much more.
Our various in house 2D & 3D CAD/CAM packages allow us to provide design and manufacture services from initial concept to final product either from your own data or our design and even reverse engineered from a sample.
Find out more about Creiform Ltd on their member profile page here