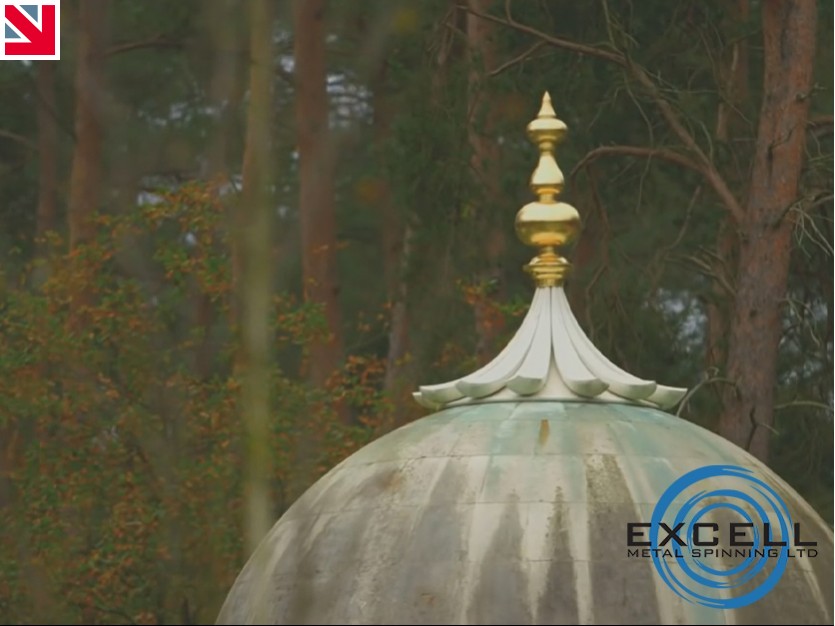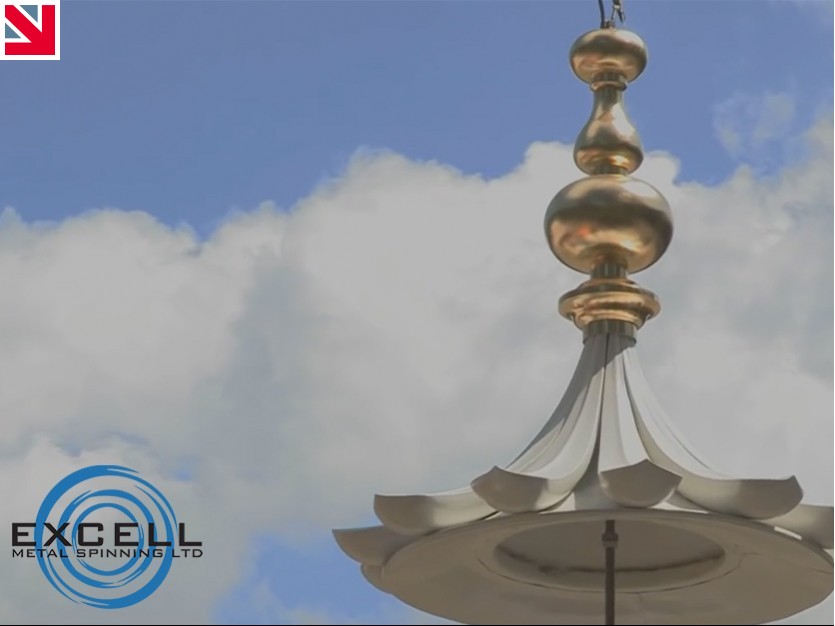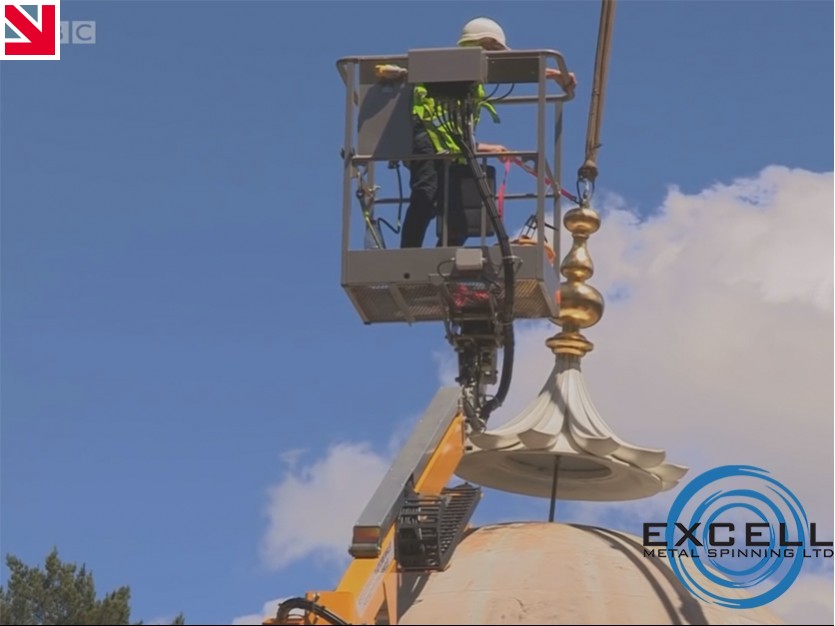 In 2016 Excell Metal Spinning Ltd. took part in the restoration of the Finial, for the Peace Garden in Woking, commemorating British Muslim Soldiers who made the ultimate sacrifice in World War 2 (WW2).
Due to the sophisticated design of the Finial, Excell realised that nine different tools were required to achieve the desired look to which the Finial is famous for. It was to be made in halves on a traditional hand spinning lathe, and upon completion of each of the components, they were to be copper welded together, after careful inspection on the dimensions. The inspection followed then, ISO 9001:2008 and BSI standards which ensured the very best quality was maintained. To further increase the quality as well as the speed of the project, Excell assigned the most experienced hand spinner within the workforce. This allowed for a flexible, easy service for the customer, and Excell was, therefore, able to meet the desired deadline.
The Finial was finally gilded in a gold coating ready to be displayed within the War burial grounds.
Excell's customer was very pleased with the outcome of the Finial, which is now on display in The Peace Garden, Woking as part of commemoration to British Muslim Soldiers who made the ultimate sacrifice, for liberty and freedom from tyranny in WW2. It also featured in the BBC's documentary 'Britain's Muslim Soldiers'. The video is available to watch here. At 19:00 within the video provided, features the Finial.
Member-created content 1 year ago | News