THE purpose of Made in Britain is to help British manufacturers to sell more with one mark. It does this by supporting its members in many ways and by following these five simple steps, members do sell more and their businesses grow.
Use the official, protected Made in Britain mark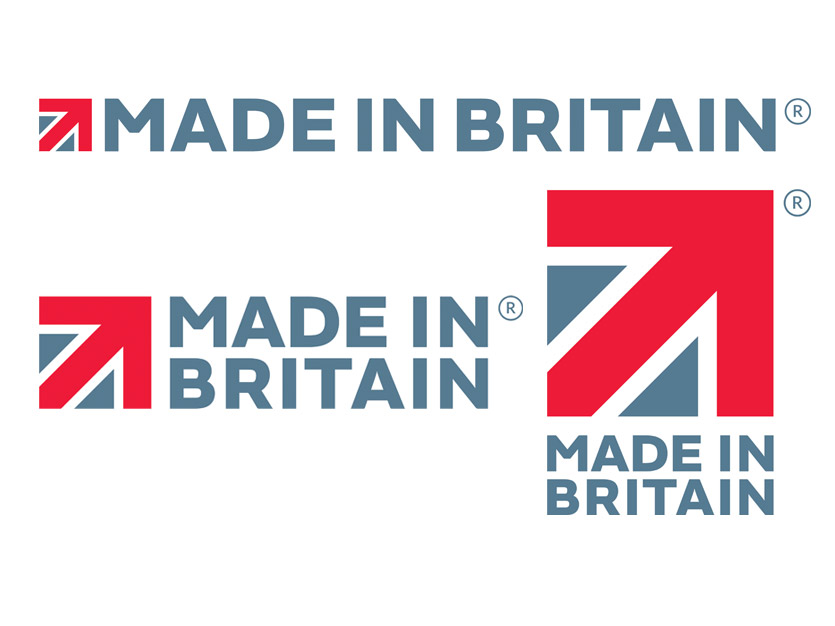 The Made in Britain organisation was founded around the licensing of its famous mark. All members are encouraged to use the mark on their products to identify them as British-made. Our research shows that 91 per cent of buyers think it's important to buy British-made products.
Putting the mark on your products, packaging and marketing relating to the products you make in Britain helps that huge majority of buyers to identify them. Picking out British-made items is not as easy as shoppers would like it to be. The Made in Britain mark addresses that problem and if more manufacturers use it, that will make it more recognisable.
Put your products in the online Made in Britain product directory
Here's an interesting exercise. Type "Glencroft Crossbody Leather Saddle Bag" into Google, or just click here for the same result. What do you see in the results? Glencroft has the top two 'organic' slots (not paid for by advertisers) for its websites at glencroftcountrywear.co.uk and glencroftwholesale.co.uk, so Glencroft has got its search engine optimisation sorted.
Third is that product on the Made in Britain product directory. The power of the Made in Britain product directory puts it close to the top of the search results, with only the official Glencroft sites ahead of it. The sheer visibility of the Made in Britain product directory means that any links on that Glencroft Crossbody Leather Saddle Bag page will also benefit the pages they lead to. Google likes sites that are linked to from big, visible sites.
Some Google searches for products on the Made in Britain directory see the Made in Britain listing appearing higher than any other online mentions, so take advantage of the visibility the directory gives your British-made goods. The process of uploading products starts here.
Post a news story to the Made in Britain website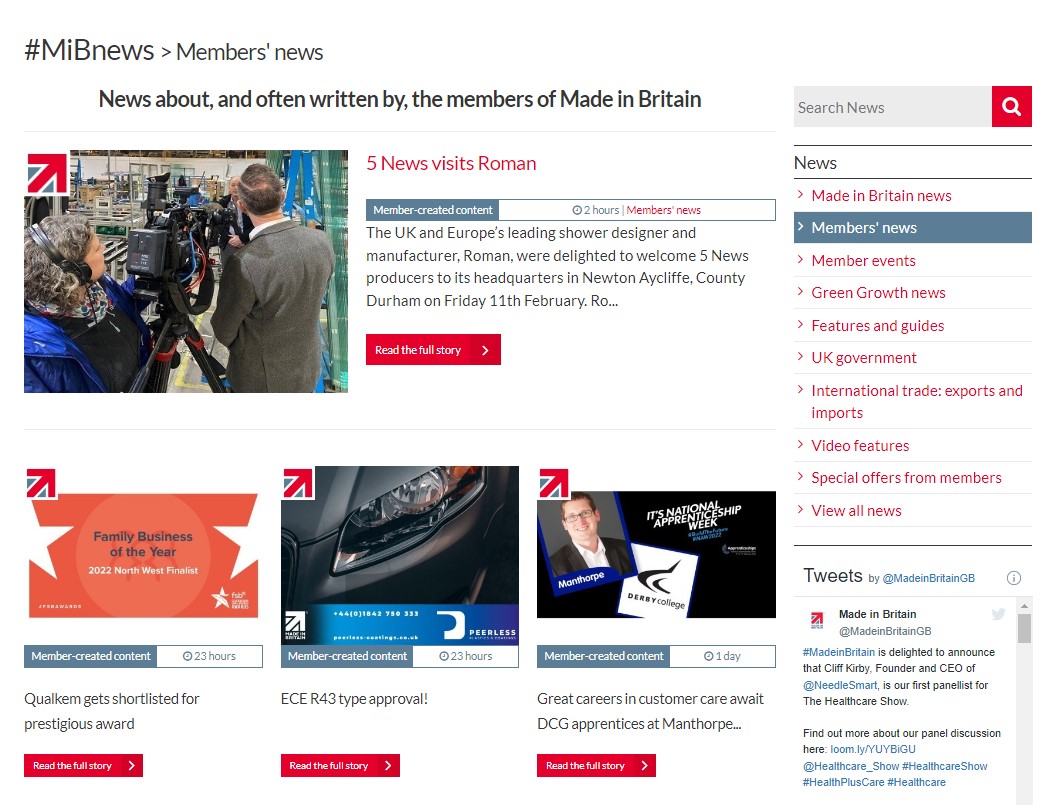 It's not easy to get your story out there. Trying to catch the eyes of journalists and editors is always a challenge. Some media outlets will publish your story for a fee but Made in Britain will do it for free.
Members can post their stories to the Made in Britain website through the members' area (login required) and include pictures and links back to their own profile pages or websites. Including a link to your website will benefit your site's visibility to search engines in the same way as posting a product on the directory.
Don't just post stories about your products, though. Use the Made in Britain news pages to tell of business wins, awards success, staff moves and promotions. Best of all, post stories that can benefit other members. Remember to link to your stories when you promote them on your own social media channels. Get tweeting and LinkedIn-ing!
Attend a Made in Britain online event
If you've never been to a Made in Britain webinar or online discussion, you've missed out. Almost every week, Made in Britain hosts informative presentations from experts in four pillars of expertise: sales, marketing, PR and export. Online events are a key component of our international trade programme, too, with members able to get direct export advice via trade@madeinbritain.org.
Our presentations are cited by members as one of the most valuable benefits to membership, crammed as they are with essential advice, ideas and practical help. Find out more by clicking here.
Sign up for the Green Growth Programme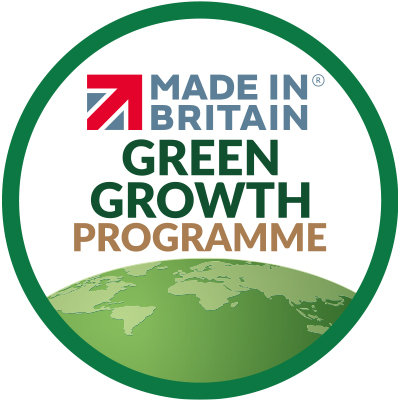 Launched in 2021 to help members assess their environmental performance and set them on the path to net-zero, the programme starts with an assessment. This benchmarks a member's current green credentials and identifies areas for improvement. Participants get a highly prized badge (right) that clearly states their commitment to improved sustainability. Click here for more Green Growth information.
Following these five simple steps will have a noticeable effect on your business, selling more and delivering growth with Made in Britain.