Made in Britain member Heald Ltd, manufacturers of hostile vehicle mitigation systems, which protect some of the worlds high profile locations including embassies, airports and shopping areas from vehicle attacks spanning terrorism and organised crime are announcing a record order book for the year ahead.
Based in Hornsea, East Yorkshire, Heald experienced 25 per cent turnover growth in 2017 with 2018 set to smash growth records as its export success continues, specifically in the USA, where Heald installed its shallow mount road-blocker, the Raptor outside the UN Building in New York.
The firm, who recently exhibited at the UK Security Expo in London launched a range of electro-mechanical and manual products which spans across the Matador range, which is the world's first IWA 14-1 crash tested surface mount bollard system which can halt a 7.2 tonne truck travelling at 40 mph.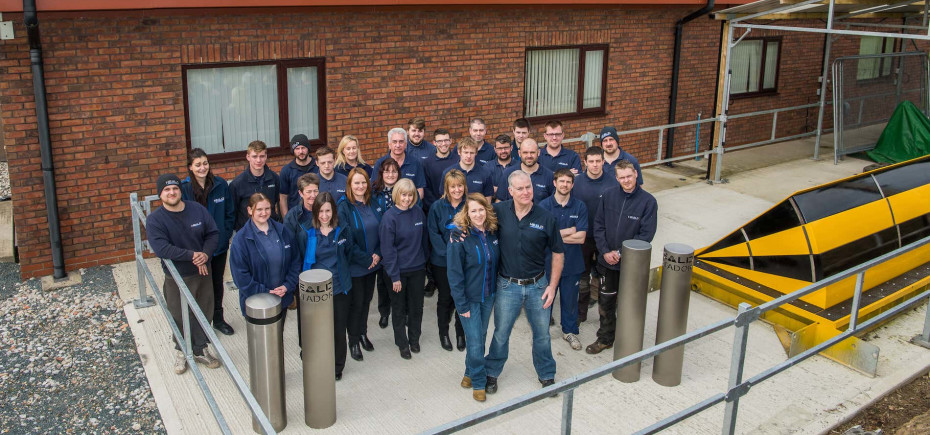 Heald, which manufactures all its products in the UK, says the growth will also support the firm's plans to recruit for a range of roles including apprenticeships throughout the course of 2018.
Commenting on the plans, MD Debbie Heald said "It has been a tremendous year for Heald and we are proud that our products have been chosen to secure both buildings and people from the heightened risk of vehicle attacks. With this comes the opportunity for us to offer even more real career prospects for people in the local area in particular apprenticeships which we have delivered successfully for a number of years".
About Heald Ltd
Founded in 1986, Heald Ltd design, manufacture and install a range of innovative hostile vehicle mitigation systems. Heald are an international company and family business and world class innovators in the field of perimeter security technology. They are the largest manufacturer of quality security equipment in the UK with approximately 80% of products and services exported internationally.
Heald's products have been recognised by some of the industry's leading professional bodies and they have received accolades from IFSEC Security and Fire Excellence, HSBC Global Connections International Business Awards, Home Office ADS Security Innovation, Counter Terror Excellence in Innovation and the Security Excellence Awards.
Based in Hornsea and headed up by Debbie and Rod Heald, Heald Ltd employs 38 people from the local area.
For more information visit http://www.heald.uk.com/ and their Made in Britian Directory page here.
Twitter: @healduk | LinkedIn: Heald Ltd
><><><><><><><
For Media/ PR Enquiries: Katrina Cliffe
KC Communications (Marketing) Ltd
katrina@kccomms.co.uk | @kccomms
Tel: 01484 637 980