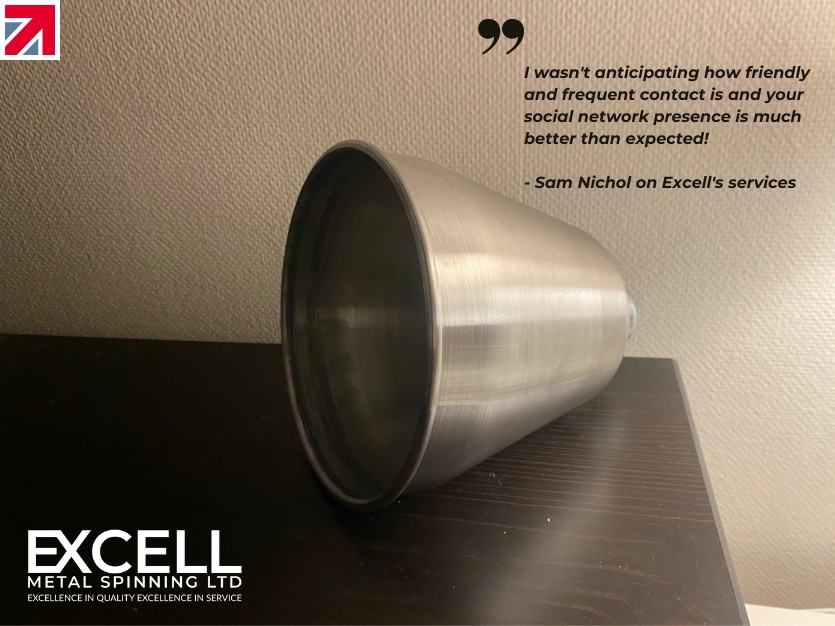 Sam Nichol is truly driven by his mission – "To sell great, long-lasting, fully recyclable products manufactured in Europe". This message resonates with his existing audience and he wanted help sourcing high-quality lampshades that will be used for some truly unique lamps for the homeware industry.
Here's how we helped bring Sam's designs to life, delivering quality lampshades and all the while, following through on his mission.
Sam Nichol Designs
Sam Nichol's business is fairly new to the market having been established for around five months at the time of writing. As a consultancy, Sam Nichol offers two main services in the form of Bespoke Furniture and Professional Design for businesses and large scale projects. Currently, he works with manufacturers across Europe to deliver amazing results with ISO standards. You can see examples of his work on his website at www.samnichol.com/examples-of-work.
"As the founder, lead designer and body manufacturer, I do almost everything! I love being able to work on precisely what I want, to the standards I want and solving challenges as they come up and to the ethics I want. It's early days, but I aim to sell great, long-lasting, recyclable products manufactured in Europe" – Sam Nichol, Founder
The Problem
As we soon found out, Metal spinning was to be an integral part of Sam's latest project.
"I aim to sell unique table lamps to people at home [and so] the spun shades are an integral part of that. I researched on and off for about a month, contacting over twenty manufacturers. I tried to find off-the-shelf solutions but there was nothing close to what I needed."
The main challenge Sam faced was of course sourcing high-quality shades that could fit specific sizes which would allow for manufacturing with the right tolerances.
During his research, there were a number of initial risks Sam took into account. One of these risks he considered would be the cost of the Jig, and how it would measure up to his expectations given the scale of this project. Sam also revealed that "finding a communicative and reliable company that I could trust" proved challenging, especially one that could deliver a consistent, strong product that could withstand shipping.
The 'Dealbreaker'
After hearing about us through word of mouth, and further research online, it was then that Sam approached us to help with his initial challenges.
At first "there were initial reservations about the shade costs which were slightly higher than others. But you [Excell] seemed like a highly professional company with good feedback"
During Sam's decision-making process he identified that "anyone with poor communication skills and who seemed at risk of disappearing" served as dealbreakers to using our metal spinning service.
He also revealed that "quality and reliability" were criteria he used that led to his final decision in using our services..
The Solution and Results
We identified that, given the scale and quality requirements, this project would be best suited for our manual hand spinning department.
Manual methods of metal spinning have many advantages, and using 1.5mm thick aluminum, our operators would then be able to spin with precise motions rather than brute force. Spinning by hand offers further benefits to the operator who can then 'feel' the structure of the metal, its grain, hardness and willingness to form. Combined with skill and experience, our manual hand spinners could deliver the quality expected for this project.
The buying process "was very smooth and fast, with no complaints. The item arrived as expected, earlier than expected with excellent communications"
Sam Nichol identified the quality of the material and the finish of the shades as advantages to using our services. When asked If he would recommend our service to others he simply replied "yes 100 per cent".
Sam later added "At the beginning, I was concerned (as I am currently based in the EU) about imports but that seems to be less of an issue now. I wasn't anticipating how friendly and frequent contact is and your social network presence is much better than expected".
Advising others on using our service Sam suggests you "just supply good drawings and expect good service".
Final message
We would like to wish Sam Nichol the very best on his venture as he reveals his biggest challenge has been starting up and selling. It goes to say that it is a great accomplishment given the environment we now operate within. As we embark on a brighter future, we look forward to helping Sam out further should the opportunity arise!
Find out more about Excell Metal Spinning Ltd on their member profile page here