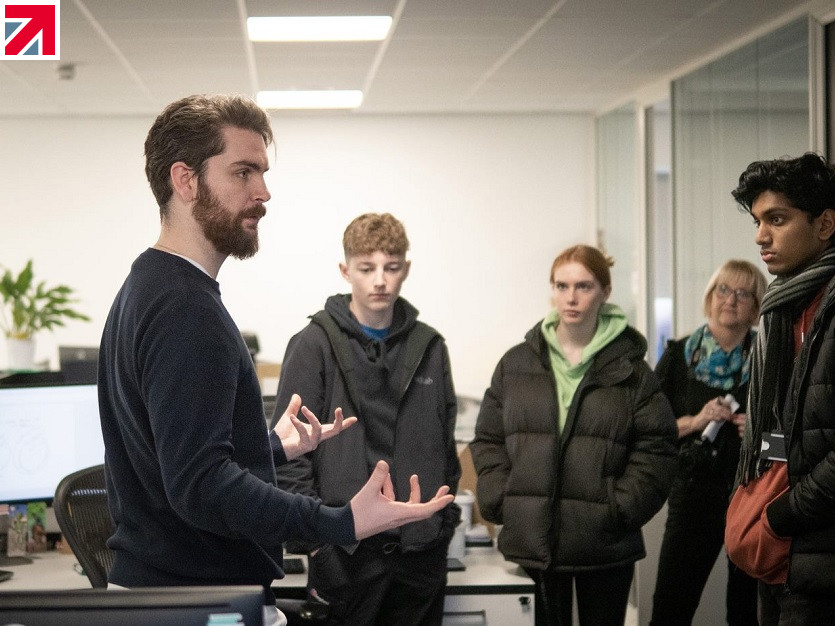 Design Reality, an award-winning industrial product design agency based in St Asaph, opened its doors to technology students from a local high school this December for an inspirational tour of their facilities.
The eleven year 12 & 13 students from Castell Alun High School that attended the event are all studying Product Design and CAD Systems. With many of them looking to become product designers or engineers in the future.
The trip, led by Design Director Graham Wilson, Design Manager Simon Pougher, Senior Designer Mike Kirke and Product Designer Amy Parry, saw the students take a tour of Design Reality's 3D Printing facilities, Workshop, Electronics lab and Co2 Machine. The students also met several employees to find out what life as a product designer really entails.
"Promoting Wales as a centre for STEM education is close to our hearts here at Design Reality. So we do all we can to help inspire future generations to take up the mantle.
"Recently there has been a decline in the number of students studying Product Design and Engineering at degree level and we hope that showing pupils the type of job they could do by studying this discipline will result in an increase in the future talent pool here in North Wales.
"In addition to student visits, we've taken great steps this last year to promote STEM in the local community. Including sponsoring this year's West Cheshire & North Wales Chamber of Commerce's young people programme. Taking on a student designer placement from Loughborough University. And we partnered with Wrexham Glyndwr University to contributie to their new degree course."
Notes:
Castell Alun High School is a well-established medium co-educational school catering for over 1330 students. Located in Hope village, Flintshire, they pride themselves on their determination. Seeking out ways of enriching the quality of students' learning experience by looking upon the wider community as a curriculum resource.
Design Reality is an award-winning product design and manufacturing company based in St Asaph, North Wales. For over 20 years, we have been supporting businesses all over the world to create better and more innovative products.
Find out more about Design Reality Limited on their member profile page here