SP Technology are bespoke machine builders who design, develop, manufacture and commission process and production automation machines within an extremely diverse range of industries from pharma and medical to automotive, plumbing, food and drink and electronics. They joined Made in Britain at the beginning of the year with a strong belief that British manufacturing is top class above all other countries with manufacturing for manufacturers being key to them. They are looking to use their membership as an opportunity to collaborate with other Made in Britain members to produce efficient high quality process and products, and have already started to network with other members when they attend one of our Workshops in April.
On Wednesday 23rd and Thursday 24th of May 2018 SP Technology will be holding a two day automation expo at their purpose-built facility in Dundee, from 9.30am until 3pm, where their key suppliers will be showcasing their products, which can then incorporated into the bespoke machines they design, develop, build and commission for their clients. At the event you can find out how automation can support your company and help it grow. More information and booking details can be found here https://www.sptechnology.co.uk/about/automation-expo/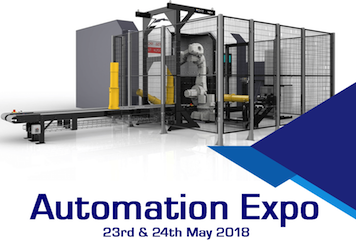 SP Technology recently won the award from Scotland's Manufacturer of the Year award and are now finalists for the Made in the United Kingdom awards category, Manufacturer of the Year.