Made in Britain member, Ligneus, is a wood products manufacturing business born out of the idea that beautiful timeless products can be unique, tailored and not cost the Earth. Sustainability is baked into their DNA, thanks to a desire to protect their surroundings in the heart of the rural Cotswolds.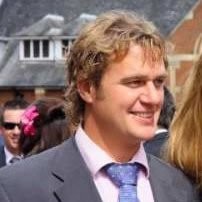 Ligneus is committed to reducing their environmental impact and continually improving their environmental performance as an integral part of their business strategy and operating methods. The company has taken part in the Made in Britain Green Growth programme and Miles Owen, Director (pictured) describes the experience.

How integral do you see sustainable business practices to the future of your business?

Very much so, all our clients are looking to their supply chain to increase sustainability.

To what extent does your approach to sustainable business set you apart (in your sector)?

Quite a bit, 99.9% of our raw material is sustainable timber and we reuse all the waste we produce within our factory to minimise our impact.

What are the advantages of doing business sustainably?

We see the advantages as both environmental and economical. We can't afford not to do it.

How have you engaged your team members/supply chain/other stakeholders around the Green Growth Programme, if at all?

It's early days for us, but we've produced a sustainability statement page, which is the first step in informing our customers about what we're doing and what we stand for as a sustainable business: https://ligneus.co.uk/sustainability-statement

What advice would you give to MiB members as they progress on their sustainability journeys?

As much as you may recognise the need to change now, it's just as important that you make the changes correctly rather than rush in and then have to change things at a later date.