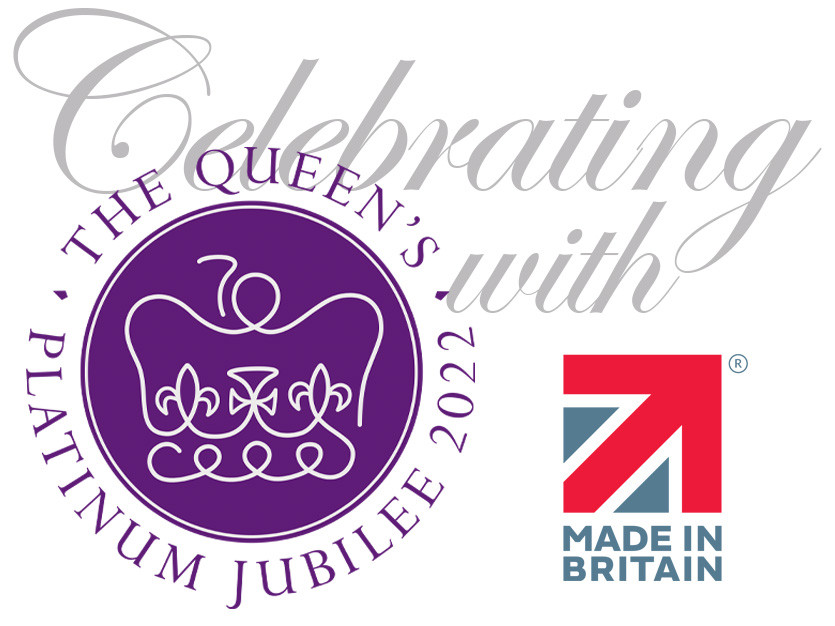 THERE'S no shortage of Jubilee-themed products being made by members of Made in Britain. This is just a small selection of items members have been telling us about in their news items.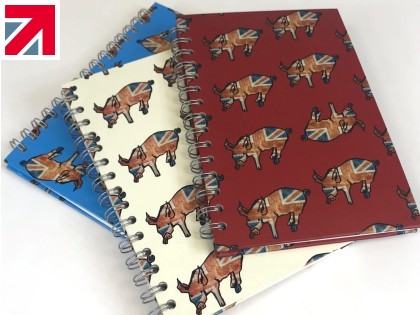 Pink Pig International wrote, "To commemorate the Queen's Platinum Jubilee this year, Pink Pig are launching a special edition Union Flag Pig design in Red, White and Blue.
"Available as a set of 3 A5 books (1 of each colour) with 150gsm white cartridge paper for £19.99 or individual colours at £6.99 each.
"Spend your extra day's holiday creating artistic memories or maybe with the kids so everyone remembers this special day in years to come."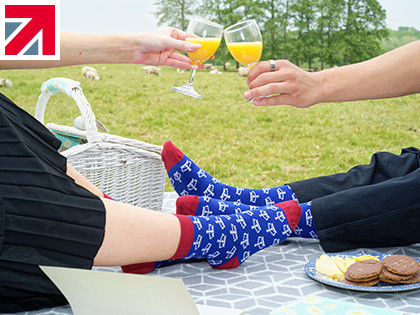 Peper Harow wrote, "Peper Harow is proud to introduce our limited-edition men's and women's Jubilee luxury socks. Made from premium quality Supima cotton, these luxury socks are an ideal way to commemorate the Jubilee in true British style.
"These socks, like all Peper Harow socks, are seamless and are produced at our sustainable factory in West Sussex using the latest knitting technology.
"These limited-edition socks are going fast so hurry and get them here: JUBILEE SOCKS."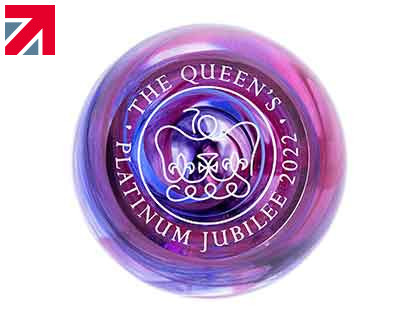 Dartington Crystal wrote, "To celebrate the historic Platinum Jubilee of Queen Elizabeth II, this commemorative paperweight has been hand crafted to mark this occasion.
"Never before has a British Monarch reigned for 70 years, so this is a fitting tribute and souvenir to be treasured." Find out more here.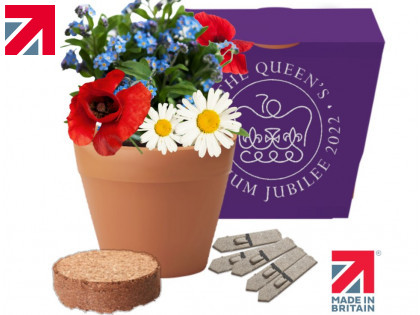 Grayson Group Ltd wrote, "Get your brand seen this Queen's Jubilee! Celebrate the Queen's #PlatinumJubilee with Jubilee themed Seedsticks®, Seed Packet Envelopes, and Seed Grow Kits, made in the UK. Find out more here.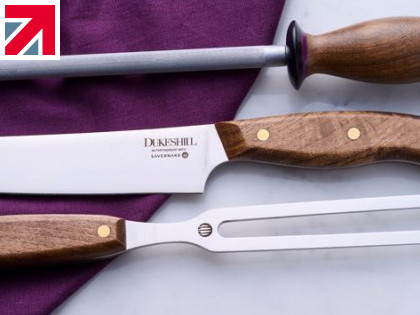 Savernake Knives wrote, "Over the last few months we have been working with Dukeshill, producer of fine hams and other culinary delights, to create a commemorative carving set to celebrate the Queen's historic 70-year reign for The Platinum Jubilee 2022, in recognition of the auspicious event and Dukeshill's holding of a Royal Warrant for their hams.
"Savernake and Dukeshill share many of the same values, including provenance, craft and tradition and these are all on show in the limited edition carving set we have created for them.
"This is also our first-ever DNA carving set, using British steel and English walnut and each set has - as ever - been sharpened, polished and finished by hand.
"The Carving Set is available for sale via the Dukeshill site, here.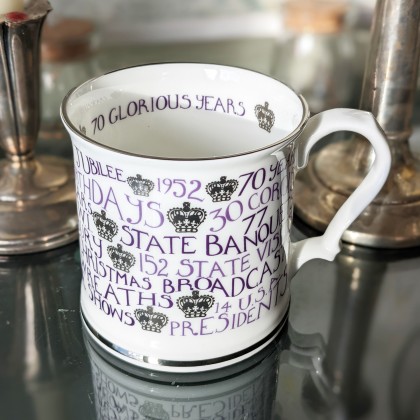 Susan Rose China wrote, "In her unique Mug Full of History design style, with hand-drawn text in two shades of royal purple and metallic platinum crowns, Susan's artwork is inspired by interesting facts about our Queen's life and her service to our country. The 1/2 pint tankard-shaped mug features an inner rim decoration 70 Glorious Years and the 1-pint tankard inner rim is festooned with bunting. Each piece will be finished with hand-painted metallic platinum detailing and an individually numbered back stamp. Limited edition restricted to production during 2022. Supplied tissue wrapped and gift boxed. Not suitable for dishwasher use.
"The mug and tankard are also available in unlimited versions, finished with a purple rim, foot-line and handle-dash. These are dishwasher safe and suitable for personalisation if required."
See them on the product directory here.