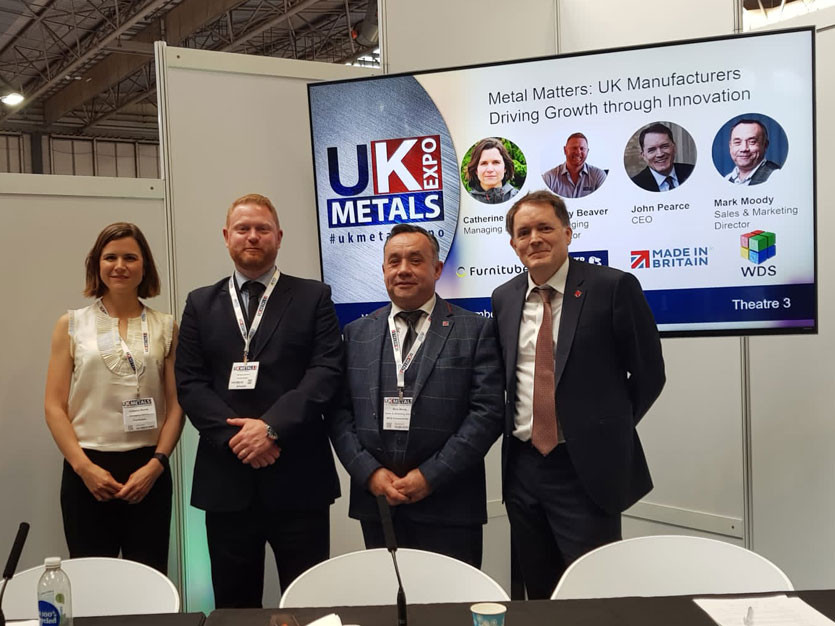 Driving growth, innovation and recycling were just some of the topics discussed at this year's inaugural UK Metal Expo, which took place at the NEC Birmingham on Wed, 14th Sept. 2022, with Made in Britain's CEO, John Pearce involved in two panels.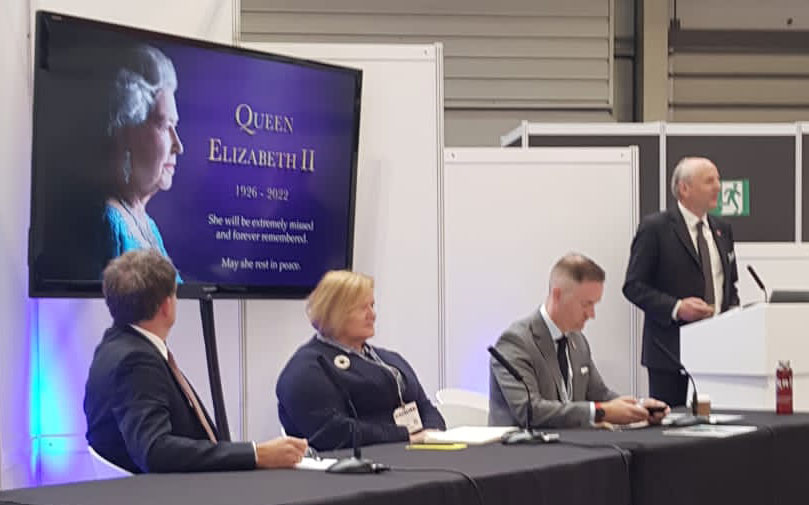 In the opening session, John was joined by Lord Rupert Redesdale (pictured, right - speaking), Member of the House of Lords and former Energy Spokesman for the Liberal Democrats. John chaired a second panel session made up exclusively of representatives from member businesses, Furnitubes, Beaver Bridges, and WDS Components Ltd. Close to 2,000 British manufacturing businesses were in attendance on the day.

"Metal really does matter to the economy and manufacturers share by far the largest burden of environmental responsibility. That's why this event must serve everyone who cares about the future of manufacturing with metal to run as fast as we can to a profitable green future - while addressing the ever-shifting moods of demand for cleaner, more responsible products. It won't be easy but if any sector can, we can." – John Pearce, CEO Made in Britain.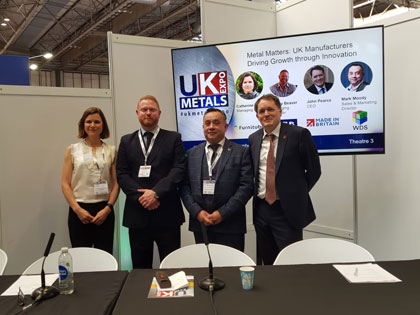 In a second session, three members of Made in Britain, Catherine Barratt, Henry Beaver, and Mark Moody (pictured with John Pearce, left) appeared as panellists for the 'Metal Matters: UK Manufacturers Driving Growth through Innovation' discussion, representing the breadth of innovation and opportunity across the UK metals sector. The panel answered questions on many diverse topics, such as reconciliation of product post sale, the adoption of co-bots for SME manufacturing, and coping with inflation.
Listen to John Pearce's Welcoming Remarks and Opening Session Podcast.

Don't miss: Members can join two internationally experienced British companies at our forthcoming online discussion on Tue, 11th Oct. 2022: Making the Most of Overseas Trade Missions and Fairs.