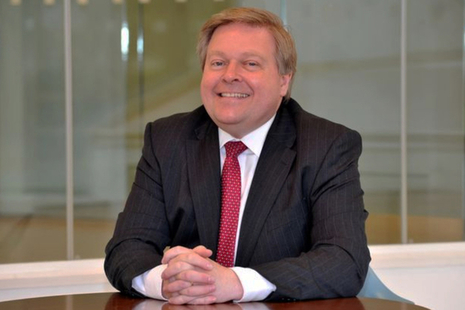 FIFTY Made in Britain members received first-hand advice about supplying to the UK government in a webinar on 2 December with Martin Traynor OBE (left), the small business crown representative at the Cabinet Office. Mr Traynor and his colleague, Stephen Tokley, explained that the UK government spends in the region of £280 billion a year on buying goods and services from external suppliers. It is committed to 33 per cent of central government procurement spend going to SMEs, directly or via the supply chain, by 2022.
Mr Traynor and Mr Tokley presented a number of ways for SMEs to access UK government procurement. If you are interested in opportunities to sell your products or services to the UK government (national and local), there are two key actions:
1. Register for Contracts Finder: https://www.gov.uk/contracts-finder
2. For larger scale contracts, register for Find a Tender any time from 1 January 2020 onwards (after the end of the UK/EU Transition Period): https://www.gov.uk/guidance/public-sector-procurement-from-1-january-2021.
If you would like to contact Martin Traynor direct please email him at: martin.traynor@cabinetoffice.gov.uk
Also speaking at the webinar was Mark Jankovich of Made in Britain member Delphis Eco. Mr Jankovich offered his view on the UK government's work with for SMEs. The session was opened by Made in Britain CEO John Pearce and chaired by partnerships advisor George Middleton, MD of Brennan & Partners.
Made in Britain members can watch a recording of the webinar here: https://www.madeinbritain.org/account/opportunities/watch-the-network-made-in-britain-supplying-to-hm-government-webinar-in-your-browser-now